Walker Zanger refines its decision-making with Phocas & Prophet 21 ERP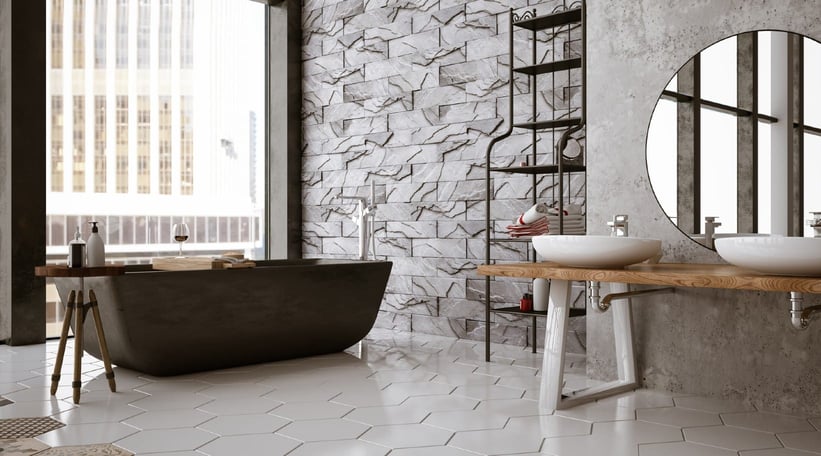 "Many of our directors and showroom professionals have design degrees. We wanted to give them the analytics capabilities without having to wait for IT to build custom queries - or for reports to generate and run. The solution had to be user friendly." said Chris Tucker, Director, Finance and Accounting for Walker Zanger.
Meeting high standards of excellence
Walker Zanger's attention to quality has guided the family business' growth, driving it to become the world's leading luxury brand in the stone and tile industry.
This laser focus on excellence extends to its business processes. The company wanted to deploy robust analytics capabilities to help sales representatives and managers make better decisions. Previously, decision making was cumbersome and time consuming. Users had to either settle for canned reports or wait one to two weeks for IT to build custom queries for them. After a report was run, users who needed to see the data from a different perspective had to rerun the report.
Powerful, easy-to-use analytics
Phocas fits the bill on all counts. It gives end users easy-to-use and instant access to powerful analytic capabilities.
Walker Zanger's Prophet 21 ERP solution from Epicor manages accounting, purchasing, order entry, and inventory for more than 3,000 stock keeping units (SKUs). Managers in operations, sales, and finance use Phocas to create reports and queries on the data within Prophet 21 ERP to easily analyze sales data about these products. Now they look at a summary report and simply click on an item to drill down to more detailed information; for example, by drilling down from total YTD sales to YTD sales by location.
As a result, staff use Phocas in a fluid manner, asking follow-up questions at the speed of thought to improve decision making.
"As we make decisions, we no longer lose focus by having to wait for a report to run. We look at data, as well as slice and dice it in different ways at the press of a button", Tucker said.
Prioritized efforts drive sales results
Sales reps now use Phocas to help dealers find ways to increase sales. Reps show dealers exactly what products have and haven't sold and compare that information with what the majority of dealers are selling.
Using this information, dealers prioritize their efforts to improve sales results. Before implementing Phocas, reps often used multiple reports and combined information for presentation in a time consuming process that did not allow changes to reports on the fly. Managers use Phocas dashboards to set employees' performance expectations and track their progress in meeting those goals.
In the future, Walker Zanger plans to integrate Phocas with the Prophet 21 ERP inventory and purchasing modules. This will simplify reporting to help better understand what products are popular at what locations so that each location has the correct mix of inventory.
Because shipping stone or tile from one location to another is difficult and costly, Phocas analytics will ensure that dealers have enough inventory to meet customer demand while reducing stock transfer costs.
For more than 60 years,
Walker Zanger
, the world's most comprehensive luxury stone and tile company, has combined traditional tile making techniques with modern sophistication, creating a brand that transcends any singular style. Walker Zanger has 13 showrooms and 175 authorized dealers in US, and also supplies tile and stone to significant projects across the globe.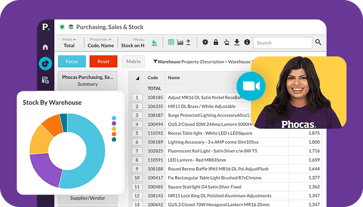 Get a demo
Find out how our platform gives you the visibility you need to get more done.
Get your demo today
Understand the past, operate better today, and plan well for the future
Whether you want to get your data organized for your team or you're looking to combine business intelligence capabilities with financial reporting, planning and analytics… We can guide you. Let's see if we can help.