Excel vs business intelligence: friends or foes?
Excel budget templates are great. However, is excel always the right tool for the job?
Download eBook
Are you getting the insights you need? Do you trust the data? Is your excel budget template giving you a quick, efficient and secure way to access data?
If you answered no to just one of these questions, it may be time to rethink using the trusty ol' spreadsheet. In this eBook, we explore the merits of spreadsheets against a BI Analytics tool in terms:
how data is created, managed, extracted, manipulated and shared within a business
static reporting versus real-time information sharing
data access, reliability and security
multi-dimensional insights versus one-dimensional data
the value of a single source of truth
making collaboration easy
Download this eBook by completing the short form below.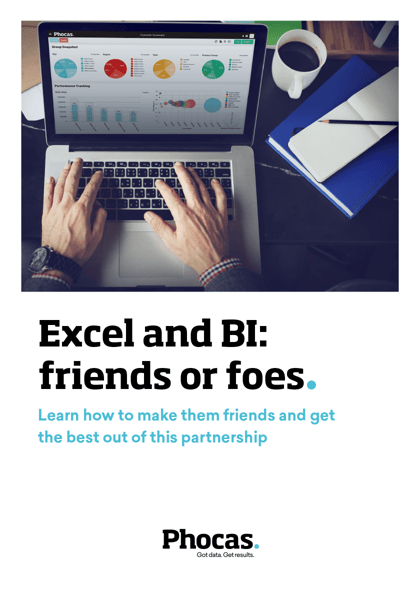 Let's download your free eBook