Why change ERP systems?
Your ERP system holds the gold behind faster, smarter business decisions.
Download eBook
The flexibility, efficiency and scalability of the ERP you choose will be the difference between surviving or thriving in this era of the data explosion - big data, structured data, unstructured data.

We've worked on hundreds of ERP implementations. This ebook shares our observations on the most common problems and how to avoid them. We'll outline tested ways to make the process of an ERP transition safe and more accountable too.
Download this eBook by completing the short form below.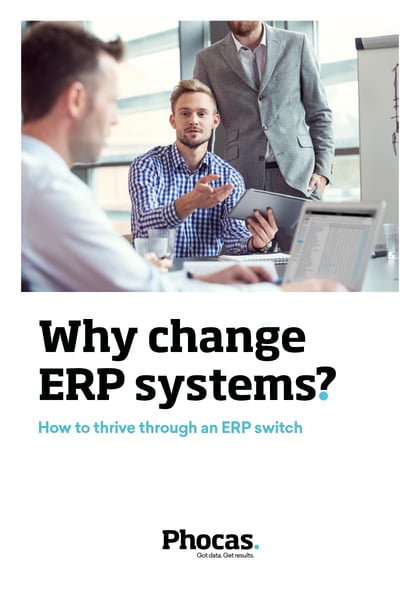 Let's download your free eBook