Monkey Software announces strategic partnership with Phocas Software to deliver the industry's first business intelligence solution for the Independent Optical Practice industry.
13 May 2015; Melbourne, Australia – Monkey Software, a leading provider of Practice Management Solutions for Independent Optometrists and Optical Practices across Australia and New Zealand, today announced that it has agreed to a strategic partnership with Phocas Software, one of the world's leading providers of business intelligence (BI) solutions.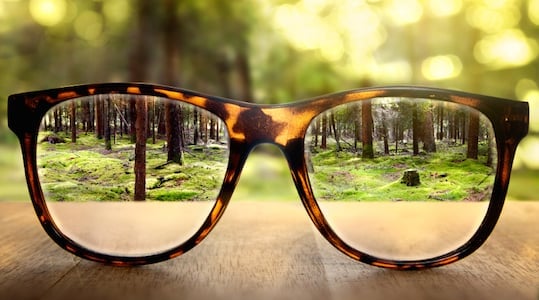 The strategic partnership will offer an industry first highly customised software package powered by Phocas that seamlessly integrates with the Optomate Practice Management Software (PMS) solution. This data discovery solution will provide practices with the means to analyse and report on key data with incredible speed, flexibility and simplicity. It enables Monkey Software to expand their practice management solution to include business intelligence, and help Phocas move into the Optical Practice market.
"Phocas is very pleased to have partnered with Monkey Software as their strategic partner. We look forward to incorporating Monkey's wealth of knowledge and expertise into a finished solution for Optometrists to better manage and understand their practice" said Rick Toepfer, General Manager of Phocas Software Australia.
"We're delighted to announce our partnership with Phocas Software, and subsequently the launch of our Optomate Touch Series," said Chris Monks, Director at Monkey Software. "This agreement is no doubt a step forward in terms of both organisations as we move to offer a BI solution that has not existed in the ANZ market to date. It will also help expand our presence as the main IT supplier to independent optometrists, and the partnership will ensure we continue to provide the best products to our customers. By teaming up with a business intelligence leader such as Phocas Software, we are outlining our commitment to continually add value to our products for our customers. Phocas' expertise in the business intelligence world make it a solid partnership choice, and combining our 20 years of expertise and service will ensure our customers can continue to drive their business performance."
General Optical IT Manager, Phil Arnold has been in the industry for over 20 years and believes Phocas Software's data discovery solution will add significant value by "creating access to information from Optomate that users previously had to go searching for. With this solution, the Optometrist or Optical Practice can get rid of their long list of static reports and make way for extremely flexible, fast, with simple point & click functionality, making it incredibly easy to interrogate their own data. The end result is a greater visibility of the performance of the practice and the ability to answer questions on the fly."
To organise a demo of Phocas Business Intelligence for Optomate click the Book Demo button below and let us know a convenient time to meet online.
For information about Monkey Software click on the logo: