We frequently hear that it is a daunting task to make sense of the huge wealth of data that has been captured by an ERP system. Although performing critical business functions, the analysis, reporting and dashboarding abilities of ERP systems such as Eclipse can fall short, particularly for non-technical users. Which means turning this data into meaningful results that deliver opportunities can be missed.
The solution often lies in business intelligence. Get it right, and business intelligence can transform your business. Working alongside existing ERP systems, a good BI tool should allow non-technical users to answer any legitimate business question from any location on any device in real time, helping to make better business decisions. Good BI should help:
Drive up margins
Increase stock turns
Expose potential link-sales
Lower aged debt
Enhance customer service
Improve financial reporting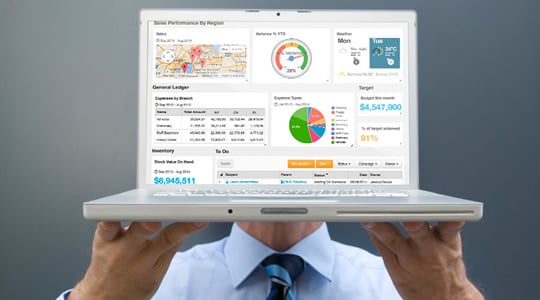 Importantly, BI should be simple, enabling users to unearth opportunities across Sales, Purchasing, and Inventory that might otherwise have been missed. Which means it should pay for itself almost immediately.
One such BI tool is Phocas, which has been delivering real results for Eclipse users in manufacturing and distribution businesses. With particular focus on Plumbing HVAC, Electrical and Industrial sectors, more and more Eclipse users have turned to Phocas; leveraging data from Eclipse and improving the reporting, dashboarding and analytical capabilities of their business.
A number of Eclipse users have shared their experience in using Phocas business intelligence. Advance Electrical president Steven Anixter states that "Phocas gives us that powerful, easy to use business tool that Eclipse users can finally extract that wealth of information that resides in their system. The more you use Phocas, the more intelligent you become."
Other Eclipse users agree. Kevin Manning from Aaron & Co points out that "with Phocas we can analyze anything in minutes. Now with Phocas I can stay in the same thought process and nip things in the bud a lot faster." Bill Salek from Universal Supply Group has spotted an opportunity where "Phocas enabled us to gain an additional $20,000 for our business in incentive growth rebates. And Phocas delivers in seconds - not the months, weeks and days we previously experienced".
To visit our dedicated ERP page for Epicor Eclipse, click here or on the button below: