Driving sales with ERP Data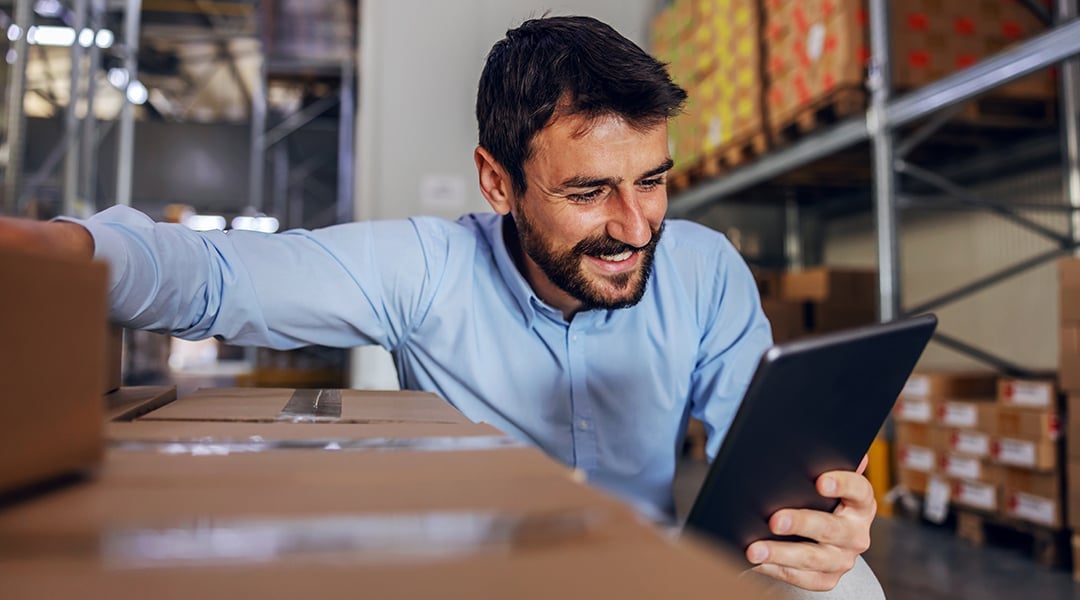 ERP systems are the backbone of most mid-market companies and run critical business functions like operations, finance and sales. An ERP system is also a source of untapped insights and a boon for driving sales.Integrating a compatible data analytics tool will enable dynamic reporting. Soon information about slipping customers, product line profitability and budget variance will be at your fingertips.
A single source of truth
A data analytics system will consolidate data from your ERP System as well as data generated from external sources such as third party sell-through data, Google analytics and Time and Attendance data.
Your company generates data across the entire organization. Whether from customers, inventory management, or project updates, data flows in from all departments. So, when different departments teams use separate systems, it can lead to data integrity problems.
The benefit of having your data in one place is that it ensures everyone in an organization bases business decisions on the same data.
Creating a single source of truth is straightforward when you use an integrated data analytics solution to connect your various data silos. Phocas analytics is one vendor that has an established connection and integration with many ERP systems and external data sources.
Move from standardized reports to customized reports
Everyone in your organization relies on your ERP to store operational and transactional data, and provide useful information across production, operations and finance.
But where ERPs can fall short is the system does not provide easy access to real-time data and insights, since gathering information from the ERP involves time and effort. Month-end reporting can also be time-consuming when your finance team go back and forth consolidating changes and anomalies to close the books, rather than using their time to value-add.
A data analytics system presents your data in more visual and accessible formats and teamed with a financial solution you can quickly produce customized financial statements and analysis. Building your useful dashboards and scorecards is straightforward — but what makes Phocas cloud data analytics apart work for mid-size business is the ad hoc analysis layer, which is called the grid.
The grid makes it easy for users to follow their train of thought by moving from the dashboard visualizations and drilling into the underlying detail data to find answers to their most pressing questions. Users also uncover far-reaching business opportunities ,and then easily share their findings with others in a report or dashboard format.
Built-in content ready to go
Having the appropriate data analytics solution is vital to strategic decision making. However, one-size-fits-all solutions don't always address a company's specific needs. Cloud technology has facilitated the rise of vertical SaaS data analytics and more bespoke customized solutions.
With smart technology vertical SaaS, industries such as manufacturing, distribution and retail have access to custom-tailored solutions that will help them achieve a market advantage. Because the software is customized according to industry, a company's data and insights can be leveraged to address their unique problems and to discover new opportunities.
Phocas has done the development work for these target industries so these businesses can immediately connect the software to their  ERP and other data sources. All the content is built-in like dashboards, KPIs, financial statements ready to go.
By using a dashboard to showcase the month-end financial reports will help more people in an organization to visualize financial data in the form of charts or graphs. This way is more natural to uncover patterns, communicate insights, and make data-driven decisions.
Discover new opportunities
Phocas data analytics software helps users discover new opportunities across sales, marketing, purchasing and stock control that may otherwise have been missed. An increasing number of customers across numerous sub-sectors of industrial and retail – using a variety of ERP platforms – are turning to Phocas. Phocas assists business leverage their data and improve their reporting, dashboarding and analytical capabilities of their businesses. Here are some of the ways in which Phocas assists its customers by:
Adding a compatible data analytics solution was a windfall for Sistema

Sistema, the plastic storage container manufacturer added customizations to its Epicor ERP solution which include linking the ERP to the fully automated system it has set-up in its state-of-art Auckland manufacturing facility.

"We incorporate everything into the ERP – we load the SKUs and track the product as it moves from storage, through Dexion racking, when it's wrapped, put on the pallet and arrives at the store. We handle all the customer shipments and work-in-progress tracking through the ERP.
"We run a heavily customized ERP because we want to save every little bit of time we can and try and speed things up on the shop floor, reduce handling as much as possible," explains Sistema's Chief Technology Officer Greg Heeley.
In early 2018, Sistema decided to add Epicor Data Analytics (EDA) powered by Phocas. Sistema uses EDA to measure production metrics and find efficiency improvements. The data analytics solution also helps with inventory management.
"As a global business, EDA makes life a lot easier for us, we didn't have to provide internal resources to build out our own BI solution for the business – either from the point of view of hardware or software or security. We don't have to worry about the ingress into the system and to have to get that data. EDA has done it for us." explains Heeley.
Content packs are the special ingredient that makes the integration of data into EDA so simple. Content packs are the sets of data that are automatically supplied as part of the package of EDA. In Sistema's case, the data in the content packs comes from the ERP and Mattec and includes sales, production, supply chain and inventory data which have built-in databases (currently Sistema has 86 different set-ups), dashboards (visualisations of all key metrics) and favourites (Sistema nominates critical areas of interest to monitor such as 'stock on hand', 'performance to forecast', 'actual run time vs planned runtime' and many more). The majority of the structure required to carry out the analysis is ready to go, so Sistema can concentrate on customizing the small portion of the data to fit their specific business needs such as adding payroll information into the mix.
The data from the content packs sync into the EDA cloud each day and provides the business with insights into operations from manufacturing through, warehousing, to dispatch. "Adding business intelligence is all part of Sistema's continual improvement process. There is a finite point where we can't make a plastic container any faster. We are using EDA to find efficiencies elsewhere such as increasing the speed of our back-end databases and to enforce greater data control," explains Heeley.
To see which ERP systems Phocas works click here or alternatively download this ebook: Harness your business data.
FEATURED EBOOK
Treat your data like an asset
Download eBook
Fill out the form below to download the eBook.