3 steps to a successful business intelligence data process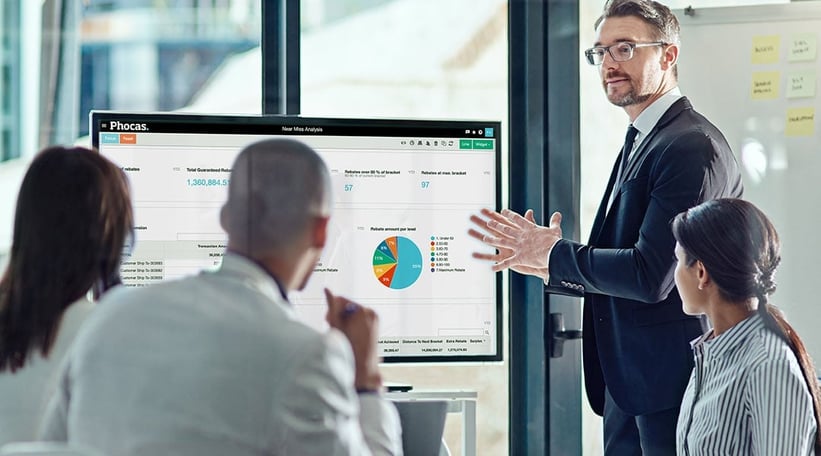 So, your business intelligence tool is in place. Relevant data is starting to flow from your ERP and external data sources into the central database. The next critical process for successful business intelligence data is setting your goals for analysis.
Being able to make business decisions based on data is a competitive advantage. It's important to link analytics to business outcomes to show how BI influenced revenue-generating opportunities, increased operational efficiencies or improved customers service. This will strengthen the business case for company wide use of business intelligence, show the value of the underlying data, and identify any gaps in the uses of the BI solution.
Alan Duncan, a Gartner analyst wrote: "Mapping business value outcomes to the analytic questions and the underlying data needed to support them highlights the value of the data being provisioned, enables the team to identify new uses for existing data and allows any current gaps in available data to be identified."
So what should your company be measuring? What questions do you want your data to answer? And what actionable insights do you hope to take from your raw data?
The answers to these questions depend on the job role, but there are three key things that you need to define as you prepare to explore and analyze your business intelligence data, regardless of whether you're in sales, finance, inventory management or elsewhere.
1. Define your goals for successful data analysis
Ultimately, you want to maximize the value that you get from your BI solution.
This starts by defining your KPIs and metrics. Among the key things that every business should measure are financial metrics such as revenue, cash, and assets; operational metrics such as inventory turnover and production levels; and sales and marketing metrics, including win rates, lost sales, and leads generated.
For an idea of metrics your business could report on to improve business operations - download our eBook on reporting metrics.
2. Define your priorities for your business intelligence tool
You will get the outcomes you want once you have defined how you want your data to improve your business. It is easy to get overwhelmed by all the opportunity, and end up not acting at all. Instead set a list of priorities of what you want to achieve first, what is next, and so on.
What is the focus of your business this week, month or quarter? Perhaps it is increased sales within existing customers by reinforcing how vital your products and services are to their business. Or perhaps you're looking for a new supplier of raw materials. Or in some cases neither of these are a focus, but the business wants to sell out old stock to start running leaner, and so its is more about what you sell. Once you have defined what is most important to your role, department or business, you can use your BI tool to provide the intelligence needed to move forward.
3. Define your outcomes
Your BI solution should provide you with the information that can help you achieve your desired business outcomes; those things that will make the most difference to your organization.
You can get the most from your BI tool when you understand what you want your raw data to reveal. For example, imagine your goal is to increase revenue, and you prioritize increasing sales. Does your business need to focus on lost business, underperforming products or regions with new business opportunities? When you know what you want your analysis to reveal, it makes it easier to begin the analysis process.
Your BI solution should allow you to drill deep into your data, providing a consolidated view of products, customers and financial data. As your single source of truth, your BI solution should facilitate a level of analysis that should eliminate doubt while enabling you to make fast, accurate decisions.
Learn more about which metrics you might track, and report on, in business intelligence: 9 reporting metrics your business needs to track.