All about business intelligence (BI): the basics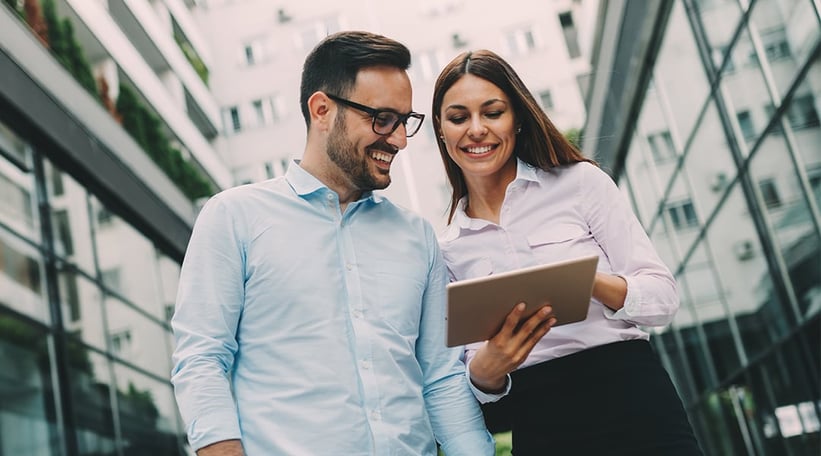 When I started at Phocas and was asked what I did, I said I worked in 'business intelligence software'. I found many people were thinking 'what the hell is that?' so now I explain business intelligence software helps people make better 'data-driven' decisions. And most of us do it every day without even thinking about it.
What does a fitness app and business intelligence software have in common?
Everyday apps we use on our phones help inform decisions around topics such as health and fitness. If the data we are getting does not suit our purpose – we decide to take different action:
Apple health – if it looks like you won't hit your step target, you take the dog for an extra walk

MyFitnessPal – if you are closing in on daily calorie limit, choose a low-calorie alternative for dinner

StrongLifts

– if you missed a few workout goals, perhaps de-load the weights next time to prevent injury
These apps don't create any new information, they use 1's and 0's generated by the sensor in my watch or figures that I have entered in the MyFitnessPal app (a CRM for calories) to provide the visual cues which keep me on track.
Just having the app doesn't lift the weights for me or make me eat less calories, but it makes it a lot easier to identify potential issues that could detract from the goal – being healthier.
So, we've seen how data is used in an everyday sense to make decisions and we can see how easily this would translate in a commercial setting. E.g., Using an ERP to check last years' purchase order for CAD software to ensure you aren't overpaying.
However, in a business that has multiple sales and purchases with a single customer or supplier, many times in a month, it's impractical to think that the above method can be used to manage this process. Aside from missing important variables, it could even end up costing you 2 or 3 annual salaries for sales and purchasing administrators.
Business intelligence for a healthier balance sheet
Gartner, the industry research body for data, defines business intelligence (BI) as an umbrella term that includes the applications, infrastructure and tools, and best practices that enable access to and analysis of information to improve and optimize decisions and performance. I prefer this summary from Swain Scheps in BI for Dummies: BI is a process. "It's about creating a culture that makes evidence based, rational decisions. (A culture) that seeks out a clearer picture of its past and present."
But put simply, BI is about using the data your business creates to minimize the grey areas and obliterating ignorance, much like in the examples of the mobile phone apps.
I use the fitness apps mentioned previously to help guide me towards my goal of having a healthier body. If I were running a business, I might use a BI tool like Phocas Software to guide me towards a healthier balance sheet.
The beauty of BI is that it is company-wide, you can gain insight into trends, patterns and opportunities across all types of data. This is especially useful around understanding people and our irrational actions, such as the way we research and purchases goods and services online.
Business intelligence to understand customer behavior
American Golf is the UK's largest golf retailer with more than 100 retail locations. In order to continue to move the business forward, the new leadership recognized the need to be more agile, including with its data and reporting.
The sales director, regional managers, and e-comm trading team having full access to data from their area of the business, as well as every store. Prior to Phocas, there was a weekly report compiled on a Monday evening and each store would have an abundance of KPIs to track. Every six weeks, store managers and sales leaders would meet and review the KPIs. Unfortunately, the data and reports were weekly and retrospective. The data was outdated and didn't provide timely answers to important questions. Phocas now provides American Golf store managers access to real-time information that is specific to their stores, allowing them to use their data to effect change at any time.
"Managers should be living in the Phocas dashboard, and living and breathing the KPIs by store, staff and vendor," said Owers. "With Phocas, they no longer have to wait to make changes or wait to identify opportunities. Phocas facilitates their improvement in all the KPIs, and they can change over time."
Owers and Kirby have received strong feedback from store managers about Phocas, as they like the way it has been set up, their ability to track their sales teams, and constantly find areas for improvement.
"We are allowing our e-comm teams and managers to manage their entire businesses with up-to-date, accurate and reliable information," said Kirby. "We are giving them more information than ever before, allowing them to be more analytical, drill down deeper into the data and better track and influence KPIs such as average transaction value and custom mix as a percent of sales. All of this gives them better control over their team's and store's performance."
Ask 10 people working in business intelligence and you'll get 10 different definitions of what they do. Ultimately, BI is about embedding data in your culture so it's available and up to date for every decision – because data is rational and unbiased. BI software helps consolidate all data from across a business into a single source of information so that everyone is basing decisions on the same figures. Running a business on data can give you a competitive advantage and compete in tougher markets.
For more information about business intelligence download this ebook: Building the case for business intelligence