Be enlightened with data - business intelligence for electrical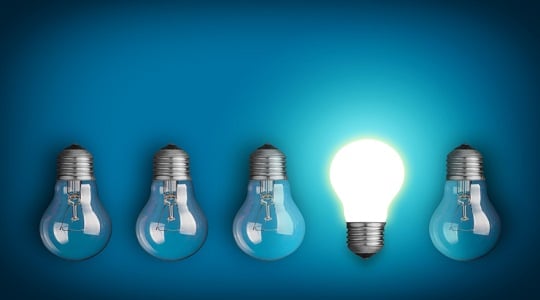 Business Intelligence (BI). It is the one thing that has put over 130 electrical companies using Phocas ahead of the rest. How, you may ask? Well, in the electrical world you've got loads of products and suppliers, subsidiaries and/or branches that you work with. Which really only means one thing. You have an enormous amount of data.
BI puts mid to large size electrical companies ahead of the rest by taking the data sitting in your ERP and CRM systems and consolidating it. As a result, you can see a combined view of your customer, product and financial data. This shows you a high-level view of what's going on in your business with the ability to drill down into the underlying data to see the bones of it all.

So what are the top 5 reasons why BI is important to your electrical business:

1. Improved reporting and key analysis for business meetings
Say goodbye to cumbersome, inflexible reports and hello to meaningful, easily accessible, user friendly and expeditious reports. Waiting two weeks for IT to generate reports is not only frustrating, it often leaves you with an out-of-date report by the time it reaches your desk. With BI software, you can generate product and sales reports FAST without the need for IT or excel wizards. Run your own reports when you need them for specific accounts, reps or branches showing number of orders, value of orders, on-time-in-full (OTIF) results and goods not received or variance over time periods. Director of organizational improvement at United Electric, Rich Chadwick, said his staff were amazed at what information they could access and how quickly they could get it with Phocas.

2. Key information just a click away
"Above all else, show the data," Edward Tufte.
Ensure every internal user has at their fingertips the data they need for sales, purchasing, operations, inventory analysis, finance or accounts receivable. With live, key information just a click away, electrical sales reps especially can see clearly buying patters and arm themselves with the knowledge they need when cross-selling and upselling to customers to help reduce competitor activity in key accounts.

3. Improve profit and revenue
In the words of Peter F. Drucker, "knowledge has become the key economic resource and the dominant, if not the only, source of competitive advantage." How? Well at the end of the day, a financially successful organization is key. With a BI tool, improve OTIF metrics, revenue and cost control and see how you're tracking against set targets throughout the year with dashboards. Also get your electrical products to market at the right price. By analyzing current and historical data, make forecasting a breeze, using hard fact instead of gut feels to achieve financial success.

4. 'Know why'
In the words of CEO and President at Kriz-Davis, Tim Berry, "good or bad, [with Phocas you can always] 'know why'." Track organic sales, gains and losses before it becomes an issue by being informed. BI software gives users an accurate picture of what is happening within the business. It allows management, logistics, accounts and buying teams to drill into valuable data themselves and analyze current and historical data to identify trends to always 'know why.' Align sourcing and distribution activities based on your data because you 'know why' it works. Use hard facts for every business decision.

5. Holistic view of your business landscape
With BI, see everything in its natural state. For senior electrical management and execs, this gives you the ability to access key company data to show if the company is on track to reach KPIs etc. Sales and marketing can also see a high-level view of sales performance with the ability to slice and dice data to understand and uncover key opportunities. Mark Hunter said it best when he said "it's not about having the right opportunities. It's about handling the opportunities right." When you see it, you can do something about it.

Many businesses in the electrical industry are already using Phocas to make faster and smarter business decisions. Tim Berry, CEO and President of Kriz-Davis said "whether it is sales, purchasing, operations, inventory analysis, finance or accounts receivable – the information is just a click away."

We have just released a new eBook for electrical businesses. Download your copy below.