Find the next steps in your analytics journey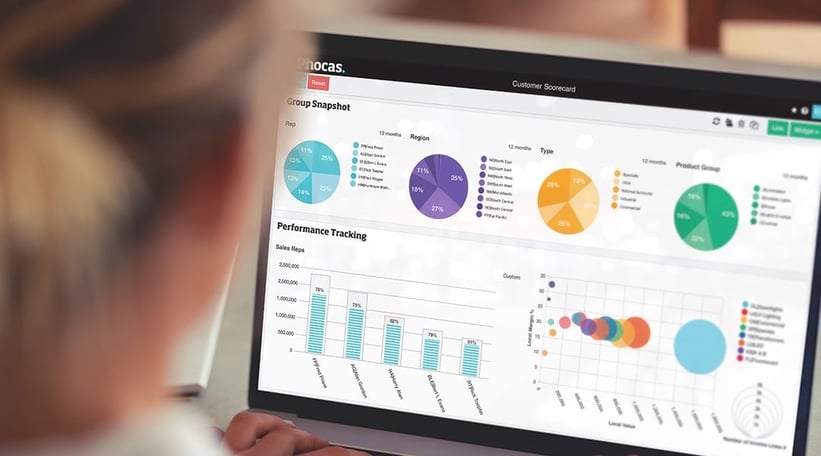 When it comes to making sense of your data, the first course of action for many mid-market business owners and their finance team is to consult the spreadsheets. Sure, we can all agree, spreadsheets are familiar, and businesses find value in them despite occasional errors.
However, today's competitive landscape means industries must find new ways to capitalize on business data. Customers have expectations; meeting those expectations will determine profitability. In response, business leaders are coming to terms with the fact that they need get more out of their data than simply a basic understanding of profit and loss.
But how do you know if you and your team have reached this point? Consider a few things: when it's time to create reports, are you accessing them quickly? Has your finance team come to you with reporting issues at crunch time? Or, have you found yourself doing a little Monday morning quarterbacking after reviewing your reports because you've realized you're not getting everything you need from your data.
Maybe one of your most valued team members has already started to make the business case for taking your data in a new direction.
If it's time for your business to assess how it approaches, utilizes, and values data, consider taking the following four steps:
Discover the data you've been working with…
Many successful business owners rely not only on spreadsheets but on a trusted, seasoned finance team that knows how to interpret those spreadsheets. Perhaps the established system has worked for years; what that does mean, however, is that it's probably been quite a while since you've spent a significant amount of time analyzing your own data.
You may have known for some time that your team has fought the usual pitfalls of spreadsheet management — incomplete data, inaccurate data, multiple versions of a single spreadsheet. Of course, these business issues are frustrating, but they don't have to dominate the conversation.
Rather than put too much focus on pain points that seem impossible to resolve, turn the conversation towards data discovery. Meet your team — and your data — halfway and start talking about how to improve, and eventually, interpret, that data to reveal the valuable business intelligence beyond the numbers.
…then guide your team to the data you need.
Once you have a solid grasp of the pitfalls and new requirements, it's time to strategize how to generate the data you need. You have an excellent staff that can manage, curate, and correct data. However, does all of that equal data competency?
You and your team have identified gaps in your data. Now is the time to identify skills gaps. Devotion to the traditional way of handling your business data means your people may be missing out on skills and opportunities to grow as professionals.
Investing in a data analytics training program is one way to boost your team's confidence by empowering them with new skills they can use beyond generating budgeting and forecasting numbers.
Review the education opportunities available that will decrease the amount of time your team spends on managing spreadsheets. Instead, they'll learn how to approach that data in innovative ways that create new efficiencies and new business opportunities.
Turn your data into a resource for your entire team…
Data is more than a resource for your number crunchers. Comprehensive, quality data is an asset for your entire team. Different departments need data to be customized for their business needs.
Your sales professionals need customer data, and often it's simply not enough to just toss numbers their way. Consider new ways to present data to them; for example, offering data visualization tools such as charts and tables could be the solution missing from your sales team's toolbox.
There are other ways quality data could benefit your entire enterprise. Consider how your human resources team can use data analytics. For example, with a new layer of business intelligence, your HR professionals can improve employee engagement. Better employee engagement translates to improved business performance.
… and start planning analytics projects that promote a data culture
Inspire your team by encouraging them to take action and design new ways to utilize data. This critical step can help you begin establishing a culture that values business intelligence. Circle back with your team, ask them how they would like to start this journey, and decide your data priorities.
If you're unsure of how to begin, consult case studies that shed light on how other businesses have utilized data analytics to improve performance, establish new metrics, and create efficiencies that lead to greater employee and customer satisfaction.