How your data can increase customer retention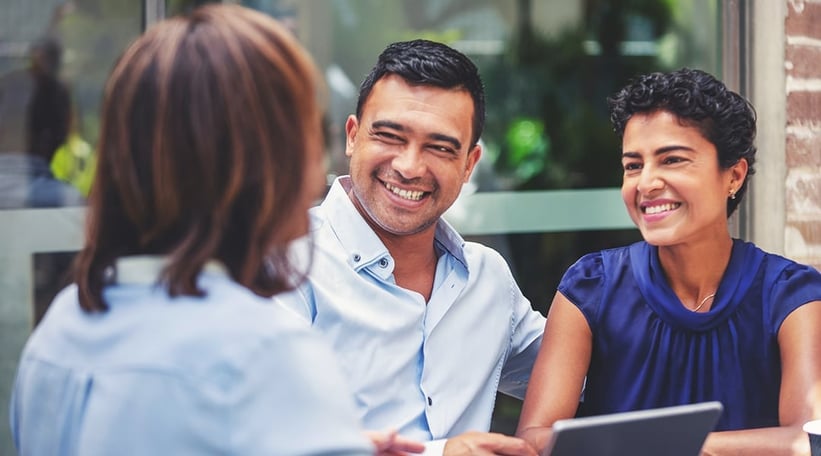 The difference between companies that prosper and those that don't is often customer retention. Customer retention is simply the ability to keep your customers over a prolonged period.
Keeping customers doing business with you, such as continuing to buy your products or services, means you recoup the costs to acquire them, and you earn recurring revenue from them. Investment in customer acquisition far exceeds investment in retention, yet selling to an existing customer is 6-7 times cheaper. In the current saturated marketplace, finding new customers in some industries has never been more complex, so here are some simple customer retention strategies using your data.
While there's a certain excitement that comes with finding new customers, it's important to consider that keeping customers coming back will always result in a greater ROI and is much more sustainable and cost-effective for your business.
But how do you create a customer retention strategy with your data that keeps your current customers interested and pleased with your service?
We've listed four customer retention strategies that our customers in manufacturing, distribution and retail are currently are using their data to help execute. From leveraging convenience to developing a communications calendar, these are simple ways you can use your data.
1. Avoid slipping customers
How many customers have stopped buying my products in the last three months? Be proactive and avoid this happening by looking at your data and setting up alerts.
If your average customer generates $200 profit per month, then losing 25 accounts would equate to $5,000. When looking at existing Phocas customers, our experience shows that approximately 38% of customers that spent money with them last year are spending less this year. If your turnover is $20m based on 600 customers, then 228 customers have either changed their own business offering, or you are losing market share to competitors. Most customers freely admit to having at least three main suppliers. If your percentage of their spend is now dropping, it's important to take measures to protect your current business, and then expand upon it. You can set-up an alert in business intelligence when customers haven't bought for three months - then it's time to give them a call and be ready with a great offer.
2. Improve stock levels
If the reason your customer has left was due to poor stock availability, then how do you improve your Stock levels? If you were losing orders due to non-availability of products, then understanding what "specials" should be promoted to "core products" could have generated that extra $5,000.
If customers left due to pricing or service levels, then spotting gradual drops in spend would have highlighted their dissatisfaction. Most Phocas' customers say that their customers rarely just stop buying. They tend to test competitors first and then gradually transfer their orders from one supplier to another. Early warnings of drops in spend would allow you to remedy the situation in many cases. Even if you only "rescue" 20 percent of those 25 accounts, that would equate to $12,000 profit per year.
3. Develop a communications calendar
Do your outside sales people plan their visits around threats, opportunities or visit cycles and does inside sales send updates at the right times? Use you data to plan a communications calendar for your team to sell or promote products that each of the customers need based on behaviour. This will help them add to overall profits, improve customer retention and reduce the likelihood of your customers purchasing a complementary product from the competition. If you can use data to increase the number of products on your shelves to represent what each customer needs, you can reduce stockholding, fulfill more orders and find cross-selling or up-selling opportunities to sell to your customers.
4. Create a customer loyalty program (such as rebates)
Using your own data, you can easily pinpoint the customers that are loyal and valuable to your business. A customer loyalty program can reward customers for their continued support. The more they shop and interact with your business, the more they're rewarded. This keeps customers happy because they're getting more from the experience than just your product or service. And, since the top 10% of your customers spend on average three times more than the rest of your customer base, you'll want to make sure these people are more than satisfied.
Keeping data at the heart of your business
Too often, there is not enough consideration given to data aggregation and analysis, when it should be at the heart of any business planning and decision-making processes. Whether it's optimizing regional sales, pushing complementary products to your best customers or tracking just-in-time inventory, data can be the catalyst to ensure you get the biggest return on your investment of time, effort and dollar.
Many answers can be found in the volumes of data you are creating but being able to find actionable insights can be challenging. For thousands of companies around the world, Phocas serves as a single source of truth, located at the heart of their businesses, pulling data from multiple locations and systems to ensure their teams have actionable intelligence to make the most effective and profitable decisions.