How to get a quick ROI from business intelligence software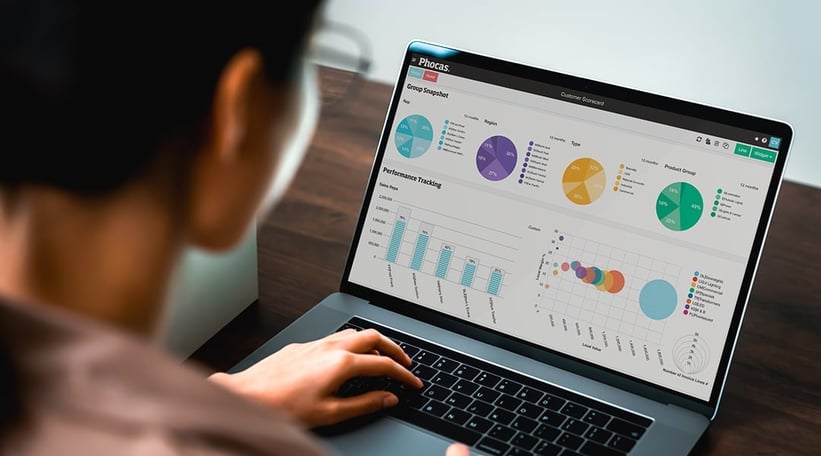 When implementing any new strategy, hiring new people or investing in business software, you want to make sure that your business is getting a return on its investment. When it comes to business intelligence (BI), return on investment depends on factors like how easy the solution is to use, the buy-in from all departments and what your business wants to measure. Here are some tips on how to set a quick ROI on purpose built business intelligence, financial and planning software.
Strong leadership in the BI project
Enlisting a strong team leader and executive sponsor are critical to a successful BI implementation project. An executive sponsor will secure the support of other executives and department heads. They will encourage the company to embrace a data-driven culture and commit to using data at the executive level. A strong project leader will build and guide the team throughout the project's execution. They will take the lead in clearing any obstacles that may arise, and ensure the project doesn't stall at any point. They will also engage the support of other managers across the business to ensure their needs are met with the data build. Strong leadership will go a long way toward ensuring a smooth, expeditious, and cost-effective implementation.
Spend some time upskilling your staff on your new solution
A solution your staff can't use cannot deliver ROI. Therefore, upskilling your staff is essential. For non-technical users and those who are short on time, learning a new solution can seem overwhelming. However, selecting a solution that is user-friendly will encourage user-adoption.
Solutions like Phocas do not require a lot of technical experience. Phocas is an intuitive solution that clearly displays the big picture and can then be further interrogated for underlying information. In a recent BI survey, the Phocas user adoption is 28% companywide compared to the average 18%.
"What makes Phocas great is when you hand someone Phocas, you can tell them, 'You can't break this. Hit any button you want.' It makes everyone more comfortable to try something new."

Wayne Kesler, CIO, Billows Electric Supply.
Embrace a solution that delivers cross-business benefits
While many vendors will claim that their software can 'do it all', very few are actually deliver cross-business benefits. A cross-business solution will offer analytics for sales, inventory and purchasing, financial statements, and budgeting and forecasting; allowing anyone to access the information relevant to their job role. A cross-business solution integrates the data sitting in your different sources and gives you the power to analyze it in one central location. Integrating your data provides a clear picture of your business' performance and enables you to discover new opportunities. Phocas offers easy, out-of-the-box integration so you can be up and running in no time.
Look for a solution that knows your industry
Instead of a one-size-fits-all solution, select a vendor that knows your industry. If the solution has been developed with your industry in mind, it is more likely to handle the type of analytics you require.

Therefore, make sure the vendor you choose understands your industry well, and can demonstrate positive results with businesses similar to yours. A solution that addresses your industry will be designed to capture the essential information you need to know. A quality solution can be personalized with unique KPIs to meet your unique needs and will be able to perform key analytics, reveal new sales opportunities, and identify potential challenges.
At Phocas, we are experts in providing solutions for businesses in retail, wholesale distribution and manufacturing. We pride ourselves in helping customers get the most out of their company data, and have thousands of happy users around the world who love using Phocas.
Phocas can deliver near-instant ROI
Phocas customers have found near-instant ROI after implementation. Michael Smith, the director of Johnstone Companies said, "I would say we're 20% into what we can get out of it but it's already given us an 80% return." Phocas also offers quick and easy implementation. "The implementation process with Phocas was very, very quick. Within a few days, we had data available to us to review. It was real-time data. It was our data."
The solution is easy to learn and to use said Kessler of Billows Electric Supply. "Phocas has been a big help reducing the number of printed reports and making it easier for everyone to get access to the data that is relevant to their roles and responsibilities. In some cases, it is so good that our people want to use it for everything."
Phocas provides PPI Automotive with easy-to-use, near real-time intelligence that company management is using to help grow the business. "When the opportunity to add Phocas came to us, we were uncertain how it could help us," said Rich Johnston, Vice President of PPI. "After a few demos, we were wondering what we ever did without it." Johnston added, "What we found early on with Phocas is that it helps us do things that we didn't know were even possible. We can get to our data so much quicker and provide our team with more accurate information they need about customers, parts and sales faster than we have ever done before."
To learn more about which metrics your business may measure in Phocas to gain fast ROI click here.