How to ensure you have proactive data analytics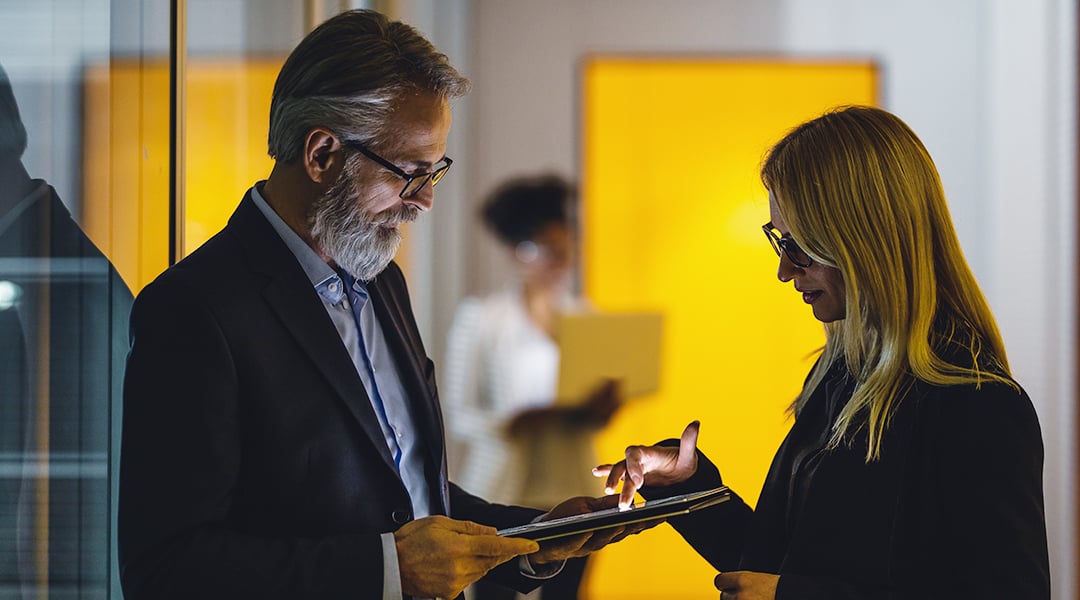 Business people often approach data from a reactive stance, in other words, make decisions and then turn to data and metrics to assess performance. This lag in analysis creates a vacuum, during which time people have no insight into what's going on —right now — in the business.
While reactive analytics can help understand what happened in a specific situation. Proactive analytics allow businesses to make changes that improve business impact by monitoring change as it occurs in real time. This can mean taking advantage of a sudden surge in a specific products' popularity due to a change in weather or reducing production when sales decline as it happens. This method is the most effective way of gathering information and subsequent decision-making.
According to research by Deloitte, COVID-19 has proven that organizations that lead with data and are "insight-driven by default" show much higher resilience, even growing share value during uncertainty.
Proactive data analytics
Being proactive means structuring your data analytics to serve ongoing business objectives. It creates tangible, real actions that arise from data-driven insights. For example, you can use data analytics tools to create a business dashboard. The dashboard might display, on a dynamic, ever-changing basis, how your results are matching up to your KPIs.
A sales dashboard, for instance, could show sales results versus budget by product, region or sales person. You could create a dashboard that shows financial and operations data in real time so people can stay on top of cashflow.
Proactive data analytics uses predictive capabilities so the user can also carry-out scenario modelling – where key drivers are used such as headcount to find out what will happen if: for example "we added 5 senior people to the business in the next six months " and how it will affect the cashflow.
case study - proactive data analytics practice
Arran Isle Holdings (Arran) is an international building products group that employs around 600 employees across 10 European facilities and manufacturing operations in China. It operates through two principal divisions servicing architectural and fenestration customers, supported by its own global sourcing and manufacturing teams. Emma Russ is an IT technician who uses data analytics to create sale analysis reports to find new opportunities and ensure the services are running efficiently.
Phocas is a big selling tool for us, explains Emma, and one of my main jobs is running through a daily checklist after the overnight build for both companies to make sure everything is running smoothly."
"Business data is vital in our day-to-day operations as people don't use paper anymore. They don't use pen and there's no addresses written down, it is all data on systems. If our main system went down, we've still got Phocas for a backup. We'd have all the customers' history."
"Phocas has one of the best support teams that we work with as an IT department. We can put a query in before the start of a business day and it's resolved straight away. So with the ease-of-use and the good support – it's a no brainer using Phocas."explains Emma.
"The biggest challenge I can see for me personally in the next five years — is as a business —we're going to be using Phocas a lot more so it's going to be educating people on how to use the software to their best ability," said Emma.
The Phocas software makes me

feel like I'm being proactive and looking for issues before somebody makes me aware of them.

Emma Russ, IT technician
Clear and accurate insights
Proactive decision-making can revolutionize the way your company operates. When you have the data and the analytics driving your insights, your decision-makers can make better decisions that lead to business growth. To learn more about how to transform your business and carry-out proactive data analysis, download this free e-book here.
FEATURED EBOOK
Proactive decision-making with data analytics
Download eBook
Fill out the form below to download the eBook.