Is data the true international language?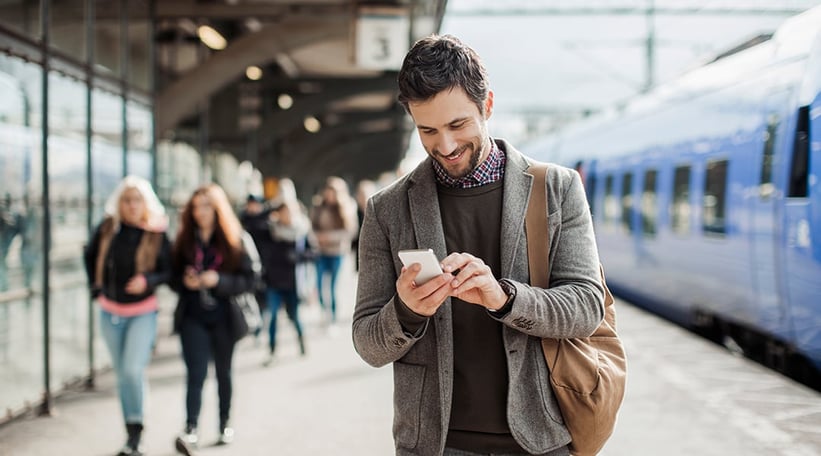 You don't have to look very far to recognize the importance of data analytics in our world; from the Weather Channel using historical weather patterns to predict London's summer, to a professional baseball team using on-base plus slugging percentage to determine who is more deserving of playing time, to Disney using films' historical box office data to nail down the release date of its next Star Wars film.
Data shapes our daily interactions with everything from the restaurants we eat at, to the media we watch and the things that we buy. Data defines how businesses engage with their customers, using website visits, store visits, mobile check-ins and more to create a customer profile that allows them to tailor their future interactions with you. Data enhances how we watch sports, such as the World Cup where broadcasters share data about players' top speed and how many miles they run during the match. Data is also captured to remind us how much time we are wasting on our mobile devices, playing Roller Coaster Tycoon or mindlessly scrolling through Instagram.
The demand for data and the ability to analyze it has also created an entire new course of study at universities around the world, as well as a career path that is currently among the fastest growing and most sought-after skillsets. While data scientists are fairly common and chief data officer is one of the newest executive roles focused on data-related roles and responsibilities, data analytics no longer has to be exclusive to specialty roles or the overburdened IT department. In fact, Phocas data analytics software was built from the ground up to ensure that data can be accessible to anyone who needs data to do their jobs better.
And really, what professional can't benefit from actionable intelligence?
Businesses with operations across the country or around the world benefit from the ability to access and analyze a common language that drives better decision making. An increasing number of these businesses recognize that they are creating volumes of data that have value, and even more important perhaps, the need for a centralized collection system for the information so they use the data to be more efficient and improve their chances for success.
Sales teams regardless of their location can use centrally aggregated customer data to track purchasing behavior, develop pricing strategies to increase loyalty, and identify what products are purchased most frequently in order to offer complementary solutions to displace competitors.
Marketing teams can use the same sales data to develop focused campaigns that are based on real experiences with their customers, while monitoring their effectiveness in order to make needed adjustments and or improve future engagement.
Inventory and purchasing can use the sales data to improve purchasing decisions, ensure inventory is at appropriate levels and better manage slow moving and dead stock to reduce the financial impact on the bottom line.
Branch managers can use the same data to focus on their own piece of the business, growing loyalty among their core customers and tracking their sales peoples' performance.
Accounts receivables can use the data to focus their efforts on the customers that need the most attention in terms of collecting outstanding invoices. And integrating the financial data with operational data paints a more complete picture of performance for financial teams and executives responsible for reporting and keeping track of the bottom line.
Data ties all of the disciplines and departments together regardless of their locations. While some may care more about product SKUs than P&L statements or on-time-in-full deliveries they can all benefit from a single source of truth that turns raw data into visual, easy-to-read charts, graphs and tables. This is the power of Phocas, a cloud-based, self-service business intelligence solution that makes data available when and where it is needed the most.
The pace, competition and globalization of business make it critical for your company to use data to your advantage, which means moving away from gut feel or legacy habits to basing key decisions on the facts found in your ERP, CRM, HR, marketing and accounting systems. With the right translator, or data analytics software such as Phocas, the ability to use your data based on roles and responsibilities to improve sales and marketing strategies, customer relationships, stock and inventory management, financial planning and your corporate performance, can be available to all within your organization, making data a true universal language.
If you'd like further assistance with your data analytics projects, book a free consultation with our team.