Key trends in the consumer packaged goods industry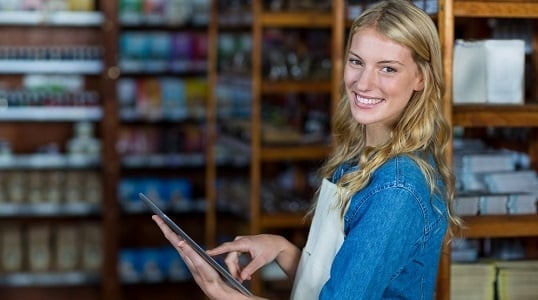 Consumer Packaged Goods companies (CPGs) are facing changing industry trends. To remain competitive in this dynamic marketplace, it is essential for businesses to be aware of these trends and respond accordingly. This blog will examine a few of the key trends CPGs must consider
Shifts in purchasing power
As Millennials continue to enter the workforce and climb into leadership positions, their purchasing power will increasingly impact the consumer goods industry. This generation has grown up with the speed of technology at their fingertips. With the immediate gratification of social media notifications, text messaging, and 1-click online purchasing, it is essential to cater to the needs and expectations of this fast-paced generation. CPG companies will need to adapt by enhancing their online presence, end-user experience, and faster delivery service.
In addition, people are less loyal to brands than ever before. This may be concerning in that established brands can rely on their reputation to a lesser degree, but offers opportunities for new businesses to gain market share. To effectively handle this trend, CPGs need to be able to react quickly to any trends they see emerging. This could include both research into broader market trends, as well as gaining actionable insights from their business data.
Supply chain volatility
Globalization has been a huge opportunity for many CPG companies. It has provided an opportunity to expand into new markets, as well as source products from markets previously out of reach. However, this has led to fewer, yet bigger, and more specialized suppliers, which has made the industry supply chains more volatile, according to a report by McKinsey. With shortages in natural resources such as water, a natural disaster or political crisis could create a severe disruption to the global supply chain.
Minimizing the potential exposure to this volatility is a new challenge for CPG companies. Having a quality Business Intelligence (BI) solution in place enables you to use key metrics to monitor and analyze your suppliers' level of service and pricing. This careful analysis of supply chain costs can help you select the suppliers with the best performance for your needs. The ability to assess your supply chain in an objective, fact-based manner will allow you to develop the strategies to quickly respond to potential volatility or disruption. This way you have the ability to get the best deal for your business, while remaining agile enough to respond to any threats.
Accelerated rate of change
Technological advancements have drastically changed our way of life: From the internet, to smart phones, to digital personal assistants, we are always connected to each other and the world. As such, we are inundated with advertising, opinions, and a minute-to-minute news cycle. As a result, consumer preferences and behaviour are likely to change faster than ever before, and CPGs can no longer rely solely on traditional methods of analysis and decision-making.
Adaptation is the key to survival. Failure to adapt to customer preferences will lead to extinction. CPG businesses that implement a BI solution have access to up to date data and the ability to spot trends as they are emerging. For example, the US has seen increased demand for sulphate-free hair care products. BI empowered companies have the ability to spot the trend and quickly adjust their stock levels to meet the demand. Top-tier BI solutions like Phocas provide managers and executives with the lightning-fast information they need adapt to the speed of change.
Mid-market CPG companies under pressure
As income disparities increase, mid-market CPG companies will face more pressure to become agile enough to meet the needs of both lower and upper income consumers.As a consequence, CPGs must re-evaluate their strategies, open new distribution channels, and become more innovative in their offerings.
Adoption of a BI solution can help reduce this pressure by providing actionable insights. For instance, BI can help CPGs develop effective strategic plans across departments, streamline expenses, monitor trends, and uncover new sales opportunities for both the savings-seeking and luxury consumer.
Smart use of data is critical to better decision making
An Accenture executive suggests the use of data will become an essential factor in the success of the CPG industry in 2018. Executives and managers must have clear, fact-based insight into what's happening in their businesses. This data-driven insight is necessary to responding to changing trends with innovative solutions.
Quality BI solutions recognize the need for innovation and continue to develop new features to respond to shifting industry needs. Traditionally, experienced leaders have relied on their finely-honed gut instincts make decisions. However, we see life through our own eyes and our gut instinct is often subjective; based on our personal experiences. Not to mention that the pace of life, and business, is increasing by the minute. With the use of BI, those leaders can use their chain of thought as a guide when querying the data to get down to the facts. This combination of gut instinct and facts is critical to the effective decision making necessary for CPGs to predict and respond to rapidly changing consumer demands.
Would you like to learn more about which KPIs and metrics your consumer goods business can measure for optimal business benefits? Click here, or on the button below, to download your copy of our consumer goods eBook.
FEATURED EBOOK
Top 7 KPIs and metrics for mid-market executives
Download eBook
Fill out the form below to download the eBook.