Phocas Brings Cross Department Benefits to the Medical Sector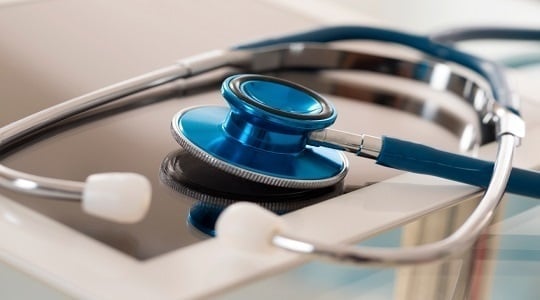 Whether you are operating in medical consumables, dental supply, veterinary or the pharmaceutical sector, the medical industry is subject to vagaries and legislative demands which dominate the way that businesses operate.
The use of Business Intelligence (BI) software in the traditional sense, to analyse sales performance and trends, certainly applies to commercial teams in the sector. However, it is in the areas of purchasing, stock control and warehousing that BI really comes into its own where complicated collaborative agreements and legislative requirements are part and parcel of medical business life. This blog highlights how medical companies can employ Phocas Business Intelligence to simplify processes for Operational (non-commercial) departments, whilst at the same time reaping the benefits of easy to use reports to aid decision making for Sales, Marketing and senior management teams.
Collaboration
For medical distributors and manufacturers, an enormous amount of business comes from collaboration through buying groups and Government tenders. The traditional quote to order process is therefore complicated by varying discounts and pricing structures. Phocas enables businesses to learn more about their customers. identify which customers are eligible to receive a particular discount and which pricing structures need to be applied to an active quote. Phocas can automatically link to the correct terms which are stored in a separate database. The likelihood of a sales person manually applying an incorrect pricing structure – potentially a very costly error in terms of the business relationship – is therefore dramatically reduced.
Similarly, the small print within specific supplier agreements often details exacting arrangements concerning areas such as short deliveries and returns policies. It is of huge benefit for Sales staff to be able to cross reference, at the touch of a button, which information applies to each product, to which customer, who is in turn part of which buying group.
As certain products in the medical arena are purchased under licence from the Government and subject to strict embargos on quantities, it's imperative that distributors strictly control availability of such products to their customers. With substantial fines imposed on companies breaching the volumes permitted, Phocas acts as a 'fail safe' to ensure the desired order placed is permissible. Being able to count out what is sold, against what the license accounts for will allow you to identify this at the point of order entry.
Summary: Phocas facilitates Collaboration, helping Sales / Purchasing / Cross Department Liaison
Stock Levels and Product Shelf Life
Commodity products within the medical arena are often subject to strict shelf lives, with many Stock Control, Purchasing and Production decisions being driven by their products' expiry dates. Purchasers especially need to have the confidence that they are buying in accurate quantities according to forecasted demand, whilst bearing in mind sales history and the added complication of the terms of Supplier Agreements. Production Planners and Operations Managers face similar dilemmas in the manufacturing process, whilst Warehouse staff have to ensure that the oldest stock is the first to be used. Away from the shop floor, the company's Accountants are doubtless looking into the stock turn ratio. Phocas aids the entire process by being able to track your incoming stock (via batch number and shelf life) through the order process to ensure the oldest batch is dispatched prior to newly ordered batches.
Phocas BI also helps to implement critical traceability protocols by identifying which batch codes, on which products, were sent to which customer, on which date – a great selling point to highlight to your prospects when pitching for new business.
Summary: Phocas facilitates Stock Levels and Shelf Life, helping Stock Control / Purchasing / Production / Accounts
Pricing Processes
Annual price increases are often a bugbear of medical distributors and manufacturers from an internal perspective. It can be a laborious, drawn out process to implement increases when prices vary from customer to customer, especially with the added complication of buying consortia terms. Multiple business functions are often called upon for their input, including IT, Accounts and Sales, taking valuable time away from their daily tasks. Phocas has recently introduced a new pricing database to enable you to price en masse using pre-defined parameters. Or alternatively applying a "what if" increase that allows you to easily analyse a "Basket Of Goods" pricing adjustment, which dramatically reduces time spent on implementing price changes, but also has the added benefit of not having to delay the running of usual Phocas reports whilst pricing information is in the process of being altered.
Pricing Case Study
A current Phocas customer in the UK medical sector now has an effective system of analysing quotes and tenders which were won and lost. Their Commercial Director quotes 'the objective was to enable us to accurately analyse when we were pricing a product too highly, thereby being priced out of the market and losing the deal. We also measured the prices with which we won deals. Phocas' intuitive software pinpointed what was 'the sweet spot' – that optimum price point per item and per customer group. Ultimately it meant we were able to maintain margin where we could, and also reduce it in other areas to gain the business. It's such a valuable tool which helps us operationally day to day, and also strategically in planning activity across the whole company. Our Marketing department are now armed with a wealth of intelligence."
Summary: Phocas facilitates Pricing Processes, helping IT / Accounts / Sales / Marketing
Conclusion
Phocas BI is a consolidated, cross business application. It enables anyone in your business to:
Extract data from any source, whatever your ERP system, CRM system, spreadsheet or other source, via a quick and easy to follow process
Analyse sales trends by customer, customer characteristics and products, enabling you to identify the danger signs of which customers' sales are looking precarious or where cross selling opportunities are not being maximised
Create easy to use dashboards and manage your own custom reports: no need to involve IT
Make a real difference to your operations and strategy, using the findings to stream your business processes, pinpoint Sales and Marketing opportunities and maximise turnover amongst your existing customers
Combine these benefits with the medical-specific factors mentioned above and you have a flexible, mobile, easy to use analysis tool that's employed by Managers, Scientists and Technicians in numerous pharmaceutical- and healthcare-related industries across the globe.
Phocas can assist pharmaceutical companies by providing bespoke analysis for research projects, saving money on costly agencies and linking with data elsewhere in your company through the integrated dashboards. Contact us for details (hyperlink).
Download your free Medical eBook
We invite you to download your free eBook on business intelligence for the medical industry. To download your copy, click here or on the button below.