How to improve the supply chain for health and medical businesses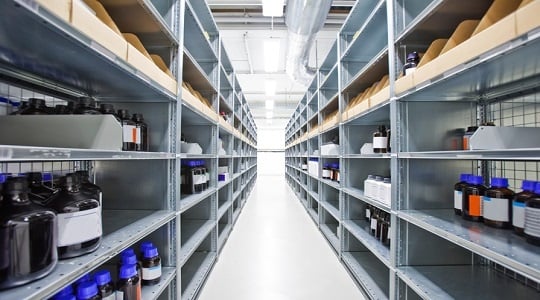 Whether you work in medical consumables, dental supplies, optical, veterinary or pharmaceuticals, it's likely that your business is collecting more data than ever before. The increase in data has led to enormous opportunities for medical suppliers to improve their supply chain.
Business intelligence software drills into your company medical supply company improve its supply chain efficiency and effectiveness.
Below we list five ways business intelligence helps medical suppliers leverage their operational data like never before.
1. Gain an advantage over your competition by making smarter purchasing decisions.
Business intelligence gives you data driven actionable insights which can help you make smarter purchasing decisions.
When establishing a relationship with a new vendor, for example, negotiate a flexible return agreement. Then use your business intelligence software to easily track and flag products that are nearing their expiration or return date. This way you easily avoid the costs of dead stock.
When you have an established sales is likely to occur based on past sales trends. These insights are a powerful negotiation tool for cost reduction. As your order value increases, so does your leverage when negotiating improved purchasing agreements.
2. Better identify appropriate stock levels
Due to the shortened shelf life of sterile medical supplies, the need to fine-tune inventory management is critical to medical supply companies. Prioritize inventory by shelf life, turnover rates, and product demand trends to ensure you have the right stock levels of drug-testing kits, catheters and protective apparel. The ability to forecast and monitor fluctuations in purchasing is vital to identifying appropriate stock levels. While traditional reporting would require the building of complicated reports and a fair amount of gut feel, business intelligence can help you quickly identify overstock, understock, inventory turnover and more.
3. Identify and relocate stagnant stock that may have a market in another region
It's difficult for medical supply and device companies to avoid a warehouse full of over stock if they don't have the best tools in place to monitor their inventory purchasing process. By investing in a top-quality Phocas, you can make lightning-fast decisions to quickly relocate perishable or stagnant stock to another region or medical provider.
4. Track government regulations for product licensing
Each country, and possibly each region within the country, has specific safety and security regulations. Meeting the myriad of requirements has created countless regulatory burdens for medical device suppliers and manufacturers. Today, it is critical for medical device suppliers to guarantee that their product has been maintained with satisfactory controls in place. BI can analyze data from sources across your company to ensure that suppliers can track government product licensing obligations for compliance and meet increasingly stringent regulatory requirements. With Phocas, you can see how long the product has been on your shelves, where it was sourced and what its batch code is. In short, if the data exists somewhere in your company, Phocas can analyze it and present it back to you in an easy to understand manner, on any device.
5. Identify parts of the supply chain where time and money can be saved
In addition to understanding the rigorous regulatory requirements designed to ensure the safety, purity, and effectiveness of their products, medical suppliers and manufacturers must also manage the complexities involved in moving their products through the supply chain.
Instead of using complex formulas or requesting reports from IT, medical businesses are using Phocas to make data driven improvements to their supply chain. Staff members without technical backgrounds are reducing waste and excess product and when appropriate, are upselling and bundling products to improve revenue and effectiveness.
In the healthcare industry, having one accurate view of the truth in purchasing, stock control, warehousing, and shipping is vital to your success. Any delayed or errant delivery resulting in an expired or damaged product can have major consequences. Phocas sifts through and analyzes data from sources across your entire company to streamline inventory control, manage shelf life and traceability, track government product licensing obligations for compliance and more. Insights from Phocas can aid all your supply chain management needs. This is the power of Phocas.

For more information, download our free Medical Whitepaper for suppliers in the medical industry by clicking on the button below.
FEATURED EBOOK
Top 7 KPIs and metrics for mid-market executives
Download eBook
Fill out the form below to download the eBook.