Phocas raises $45 million in capital raise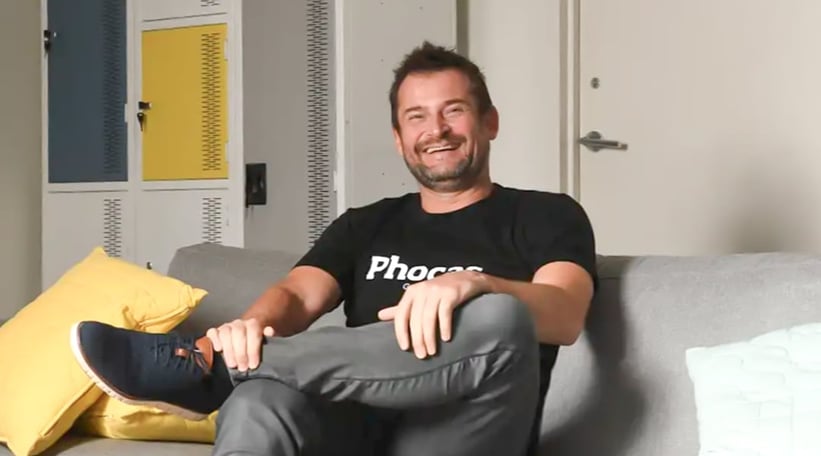 Business intelligence software company Phocas has raised one of the biggest rounds of 2021 so far, securing $45 million to fund the development of its data analytics products, as well as new financial products.
The capital raise was led by Ellerston Capital, which tipped in $35 million, while existing investor OneVentures doubled down and put another $10 million into the company.
Founded in 2001 by Aussie entrepreneur Myles Glashier and English businessman Paul Magee, Phocas provides cloud-based subscription data analytics software for manufacturers, distributors and retailers, giving them insights into how to better run their businesses.
Its flagship analytics product competes against tech giant Microsoft's Power BI, as well as Tableau and DOMO. The company counts as customers businesses such as Hairhouse Warehouse, Gazman and Repco.
Speaking to The Australian Financial Review,Mr Glashier said this investment was about turning Phocas into a "forever company" and playing the "infinite game".
"We've had very little outside investment [until now]. We've been around for 20 years and we like the idea of being around for another 20, and 20 more after that," he said.
"We felt like now was the time more than ever to take some outside investment to enable the business to be around for that period of time, to accelerate growth and get some more market share and also to broaden our product suite."

Myles Glashier, CEO Phocas
"Phocas is like Siri, but for business (and without the voice component). We see ourselves investing in artificial intelligence to have more automation of what people are doing and to provide insights that people hadn't thought to ask in the first place. We're also building new products and we've moved into the CFO space."
Phocas' cloud-based data analytics application plugs into enterprise resource planning systems and multiple other data sources. It has more than 20 global ERP partners, including US giant Epicor.
Its technology allows people across a company to collate and understand the key numbers critical to their work, thereby allowing them to make better decisions.
With this latest investment the company intends to continue developing its financial statements product, as well as its new budgeting, forecasting and planning tool, which are designed to save finance teams time and facilitate easier collaboration.
"It's an area where a lot of organisations are still using spreadsheets," Mr Glashier said.
"We've always worked with CFOs and they've used us to analyse their general ledger, but we're moving more into that space."
Phocas is on track to record $50 million in revenue this financial year, but had an aim of hitting $100 million within the next three years, before the new funding.
It already operates in the US and the UK, as well as Australia, with more than 70 per cent of its revenue coming from overseas. It had planned to accelerate its expansion in Europe and Asia, but with COVID-19 still raging, Mr Glashier pushed back those plans by another six to 12 months.
With the cash injection, Mr Glashier is confident the business will comfortably exceed its $100 million target.
It is the second equity-based funding round for Phocas, which was bootstrapped until it took on $7 million in capital from OneVentures in 2018.
Ellerston investment director Toni Korsanos said as well as having potential to grow globally and a strong recurring revenue base, the fund was attracted to the company's ability to keep expanding its product suite.
"There are lots of ways the business can grow," she said. "There's always execution risk, but this company has demonstrated a good track record of strong revenue growth, building strong products and penetrating these geographies and verticals.
"But over and above this, we like that it's still founder-led, there's real passion in the founders and there's a focus on driving a strong culture and attracting great talent."
Phocas is going through the process of becoming a certified B Corp – businesses that meet verified standards of social and environmental performance to balance profit and purpose.
The sixth investment in Ellerston's JAADE fund, which has $140 million in funds under management, Phocas sits alongside companies such as travel software company SiteMinder and disability support platform Mable in the portfolio.
He said he would consider an initial public offering, but no decisions had been made yet.
"An ASX listing would make a lot of sense," he said. "In the last few years we've tried to run it like a listed business and with the expertise of Ellerston, that helps us get ready for that."
This article has been reproduced from the Australian Financial Review, written by Yolanda Redrup on January 28, 2021.
To learn more about Phocas data analytics click through to our website or download our eBook about the new financial analytics products.