The Service Desk is Delivering - And Here's the Proof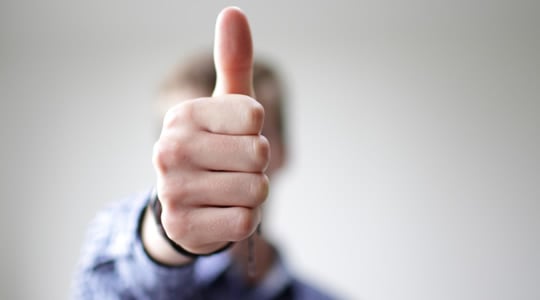 The Customer Service desk, or IT Help Desk, is often the primary contact point for your service users. The service desk is the voice of your customer service and can be key in customer satisfaction and retention.
Whether it is internal or external customers seeking answers to "How Do I?" questions, reporting an issue or making an enhancement request – it's the service desk personnel who handle the call and manage the customer on a daily basis.
Software specific to the Support function is great at managing the point-in-time tickets and helps in finding similar issues. Ticketing systems will help in managing Service Level Agreements (SLAs) and warn when a breach is imminent; it may also send automated emails to keep the customer informed.
But can you help the team out further? Can they quickly view the Customer's call or issue history? Can they identify those who may be over-using the service or monopolising resources? Identifying these issues and spotting trends is made easier with Phocas BI. Phocas can provide easy to use Dashboards, alerts and ad-hoc analysis to help you and your team. You can easily share data, to a wider audience, so that escalations can be handled without people needing to understand the actual ticketing system itself.
Phocas can help you monitor and identify long term trends. By analysing actual call volumes (inbound and outbound) alongside your ticketing statistics you can better predict busier times – whether during certain times of the month, or call times throughout the day. By managing those peaks you can reduce the stresses on the team and ensure resources are in place, or a longer queue is handled appropriately.
Ticketing systems are usually great for point of time visibility and resolution tracking – major factors that influenced your decision when selecting the system. However you may find that the dashboard/reporting capabilities offer only rudimentary functionality, this is where Phocas BI can supplement the ticketing system and turn the information into insight.
Are calls increasing?
When are the peak call times?
Do we get more calls than emails?
Are resolution times extending out?
Have the "How Do I?" questions become more involved, taking valuable resource to answer?
Who are the biggest users of the service?
What are the trends associated with product launches or system upgrades?
With Phocas BI – you can pull all of this data together, see the whole picture, and drill down into the detail. You may not even need Phocas experts to create the solution - we can train your technical or IT team so that they build the databases - giving you complete control. Plus after creating your Ticket Analysis system they can take those skills and help out the Sales Manager, or the Production Manager, maybe the Supply Chain teams….
For a Service Desk analysis application the typical data sets required would be:
Ticketing system output (or direct from the Database)
Customer List
With a little additional information such as Phone Logs or Resource (HR) you could further enhance the offering, giving even greater insight into the Service Desk function.
Below is a snapshot from a typical Phocas 'current status' dashboard across a ticketing system:
We can see that trouble may be brewing with a number of tickets outstanding for two weeks or more – however, clicking on the 'Case Status' pie will reveal that a number of those are "with Customer".
The longer term view is interesting and shows that the inclining trend of calls has been arrested – a good news story.


To find out more information on how Phocas can help analyse specific areas of your business download your free 'Phocas BI guide for IT' Whitepaper by clicking below.