Track KPIs to achieve inventory nirvana across all channels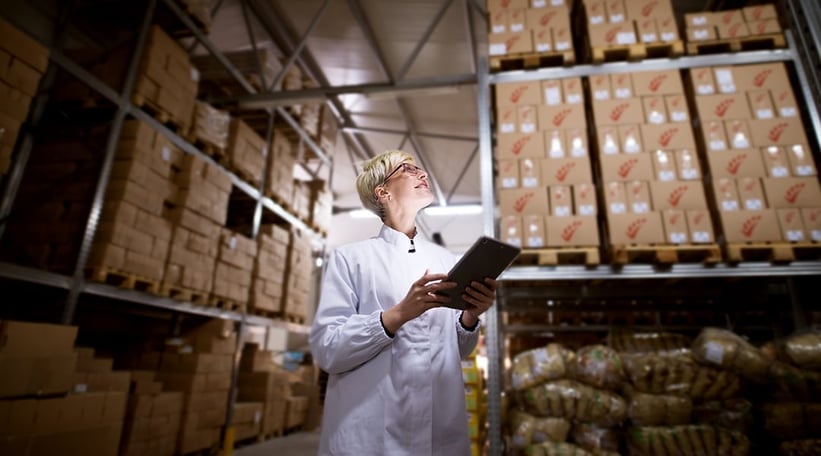 Achieving inventory nirvana and ultimately meeting customers' demands means tracking inventory KPIs across all channels so you can make more strategic decisions and optimize your omni-channel inventory management.The online channel's percentage of total retail sales has grown steadily over the last several years, but nothing like what happened in 2020. One research company estimates that U.S. ecommerce penetration hit 21.3% in 2020, up from 15.8% in 2019 and 14.3% in 2018. The jump from 2019 to 2020 is the largest increase ever recorded. What happened in the first 90 days of the COVID-19 pandemic was the equivalent of vaulting "forward 10 years in US e-commerce penetration." Total retail sales in the U.S. had the highest growth since 1999, increasing 6.9% to $4.04 trillion from $3.78 trillion. Global ecommerce sales grew by an estimated 27.6% in 2020 to $4.28 trillion. Expectations are that this number will reach $6.4 trillion by 2024. The pandemic accelerated many of our digital behaviors, from online delivery times and telemedicine to remote working and online entertainment. Disney+, for example, achieved in five months in online subscribers what took Netflix seven years. What it solidified for many companies is the importance of a comprehensive omnichannel approach to business. Consumers and businesses started to change how and where they buy years ago, but COVID changed the buying experience forever.
Dick's Sporting Goods, for example, the world's largest sporting goods retailers, fulfilled more than 70 percent of its web orders in Q4 2020 through ship-from-store, in-store pickup or curbside. While in place prior to COVID, an increasing number of stores started to offer curbside pickup, same-day and two-day delivery, more intuitive and user-friendly websites, simple return processes and enhanced cybersecurity.
COVID's impact will subside over time, but some business owners and operators learned throughout 2020 and 2021 that they can no longer treat their online, mobile, in-store and other sales channels and methods as independent operations. Unfortunately, some retailers are struggling to figure out how to manage multiple sales channels. "In fact,55% of companies don't have a cross-channel strategy in place at all."
The lines have blurred and the digital transformation is well under way for companies looking to embrace and implement a seamless, omnichannel experience.
For Dick's, changing consumer buying habits and expectations resulted in necessary pivots, turning retail stores into fulfillment centers while increasing overall shipping speed and efficiency. Customers receive their orders faster while everyone saves on shipping costs. For distributors and suppliers, whose entire businesses revolve around inventory, the focus is on precision around demand, inventory and fulfillment. Improving product forecasting, inventory planning, warehouse optimization and shipping, requires that companies consistently monitor their business data, track inventory key performance indicators, and make quick, informed adjustments and improvements.
Everything starts with data
Distributors need to know what they have in stock, where it is being stored and how much it is worth for your omnichannel strategy to work. Tracking inventory for one location is relatively simple when compared to a business with multiple branches and distribution centers strategically placed across regional or national service areas. Regardless, both need access to real-time data to manage inventory effectively and accurately.
Successful retailers and distributors will be the ones that meet customers where they are.
Effective inventory management is critical to remaining competitive and meeting the customer expectations. While distribution centers and warehouses traditionally managed bulk orders, plugging in e-commerce and integrating inventory data from across the business and online as part of inventory optimization means these same operations must manage all types of shipments from pallets to cases to individual items.
They must be flexible and willing to adapt to changing conditions and supply disruptions. And they need to have a single, shared view of inventories across all channels that allows for accurate forecasting and decision-making. This omnichannel inventory management will lead to true omnichannel fulfillment that will help meet customer needs, ensure delivery in-full on-time orders while preserving profit margins.
Measuring inventory KPIs
Achieving inventory nirvana and ultimately meeting customers' demands means tracking inventory KPIs so you can make more strategic decisions and optimize your omni-channel inventory management. Below are a couple of useful KPIs that you should be tracking:
Number of weeks cover
Regularly monitoring "weeks cover" will help you understand how many weeks of inventory of a specific product will support your business given the current demand. Understanding what's moving fast, or slow' what's not moving and simply taking up precious floor or warehouse space; or what's moving fast and is difficult to stock can get you to achieve the ideal number of weeks' worth of cover.
Use your existing performance data, including sales and customer purchasing behavior, to have enough product for all your sales channels and to avoid an excessive amount of product sitting on store or warehouse shelves.
Slow-moving products
Inventory management can be a tricky science, and sometimes product simply doesn't move as quickly as anticipated. Slow-moving inventory takes up precious storage space and ties up capital, and can be a result of poor forecasting, increased competition, seasonality or market slowdown. You can determine what products by ranking them based on months-on-hand, which is calculated by dividing current inventory by average monthly usage.
By understanding slow-moving products, you can make more strategic decisions on how to increase turnover while optimizing your future purchasing habits.
DIFOT (Delivery in-full, on-time)
Data analytics allow your team members to review and assess information that leads to greater customer satisfaction. Quickly drilling down into your performance data can reveal how successful you are at fulfillment and on-time delivery. DIFOT reveals the number of orders that were delivered on time, with the right quantity of the right products, on the day that the customer wanted them. This metric allows you to track your performance, the performance of your suppliers and identify areas that need improvement, whether products, processes, or people.
Learn more about inventory optimization in this free ebook: Data driven inventory optimization