Trade Show Season – That'll be 5,673 Reports Please!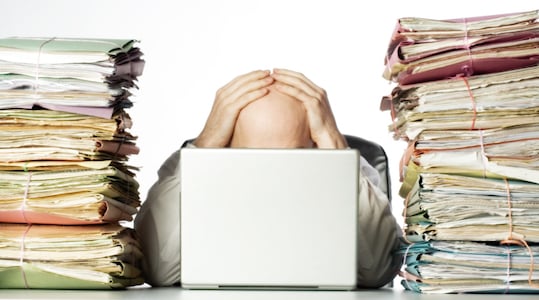 It happens every year without fail. Tradeshow Season. How many do you attend? It's not just the tradeshows that are tough, with the slightly below average food, time away from home and the office and accommodation that inevitably has you walking a minimum of 14 miles a day in your MOST uncomfortable pair of shoes hauling a heavy bag of "stuff".
What is almost as bad as the actual tradeshows/vendor meetings is preparing for them! Hours of preparation, hundreds of separate sales reports and then trying to make sense of it all. Printing them, organizing them and then still having enough energy to deliver them - it's exhausting. Wouldn't it be great to have absolutely EVERYTHING you need to have a productive vendor meeting during a tradeshow on your tablet, available with one touch of your finger? YES you say? Well my friend, you need Phocas.
A Phocas Dashboard allows you to have one central spot for all the questions you may have about a particular manufacturer (or anything else for that matter). Even better, you can set these up with vendor scorecards to bring all the information you need into one view. For example:
How many of their products did you sell last year?
How are you trending this year?
How much did you actually purchase from that manufacturer?
How much of what you bought is sitting on your warehouse shelves collecting dust?
When you order from a specific manufacturer, how long does it take that order to arrive?
And in how many shipments? Oh - and how much is backordered?
Wouldn't it also be nice to share with your manufacturers how many customers you've converted into buying their products? How much money you're making selling it? How their products fall into your product categories, or which branch sells the most? How about what customers STOPPED buying their products, might be interesting to discuss lost business and share some details on what happened?
All of those above questions sound great right? But can you even GET that information out of your ERP? And if you CAN get it out, how many individual reports will it take, and will your IT Department ever fix your broken printer again if you ask?!
Phocas makes it easy. In about an hour, you can create ONE dashboard that holds the answers to every single one of the above questions. What's even better, is that in that ONE hour, you can create a dashboard that answers all of those questions for ALL of your manufacturers!
Our dashboards and scorecards update dynamically - simply pick the Manufacturer you are meeting with and watch as your entire dashboard updates to be reflective of JUST that vendor! Take Phocas and your tablet to your next tradeshow/vendor group meeting, we can't save your feet, but we can make the meetings you have more productive and save you hours in preparation.
Interested in seeing the above in action? Watch our on-demand webinar by clicking here.