Making decisions viable with data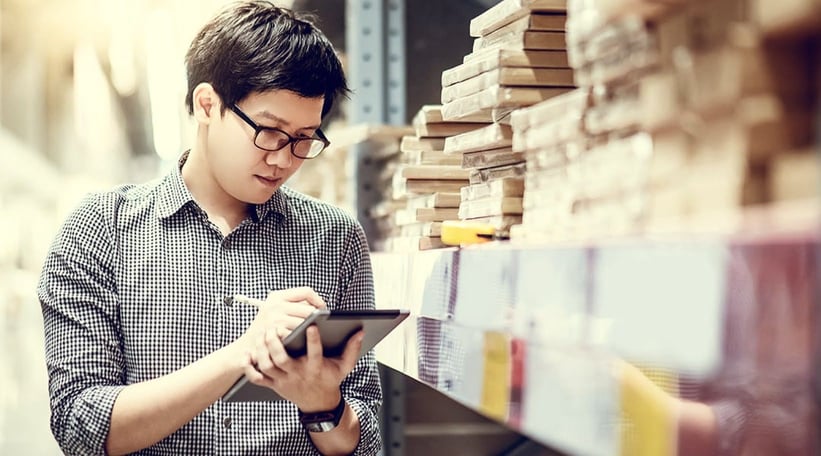 Do you ever make decisions on the run? Have you dropped the price on a product by a few percent for a good customer and then found they didn't increase sales and you lost money? Whether you have a family-run organization or an international company, data should be the foundation of your strategic decision-making. With the right data analysis and tools, what was once a gut-feel decision becomes actionable insight that will lead to greater business success.
A single source of truth
Your company generates data across the organization. Whether from customers, inventory management, or warehouse operations, data flows in from all departments. When different departments use separate systems, it can lead to data integrity problems. To make informed and strategic decisions, it's essential to collect data from your various sources and consolidate it into one single source of the truth. This requires an integrated solution to connect your various data silos.
When selecting a vendor, choose one that offers easy connection. At Phocas, you can leverage our out-of-the-box implementation for popular ERPs used by manufacturing, wholesale distribution and retail. Then connect your varied data sources with our extract transform load (ETL) tool, Database Designer. Of course, because every business is unique, we offer the ability to customize the integrations to your specific requirements.
What's your strategy
Data-driven decision-making develops your strategy. This helps focus your attention and get to the heart of what is going to make a difference for your company. Perhaps your company needs more strategies for sales? Determine your primary objectives and build a strategy around them. For instance, knowing which customers are the most profitable can make them a priority for your sales team. Or, knowing that it costs more to secure new customers than it does to nurture relationships with your current customers, you may want to know which customers are in decline. Finally, you might want to determine the best ways to motivate your sales team to meet and surpass their targets. By identifying your main objectives, you can develop the best strategy to answer all those all-important questions.
Set your metrics
Once you've set your objectives, it's time to tie them to specific metrics. This is especially critical for your sales department. While sales managers think they can rely on their experience and gut-instinct, the risks are too high. They must be able to manage and draw insights from the company's data. Key Performance Indicators (KPIs) are a set of metrics that enable your sales team to determine if they are hitting their targets over time. While the terms KPI and sales metric are often used interchangeably, not every sales metric is a KPI. To qualify as a KPI, the metrics must reflect a business objective. For instance, if you are trying to increase sales for a specific product group you might monitor the percentage of total sales. Meanwhile, if your company is trying to acquire more customers you might monitor the cost of acquisition (CAC). In other words, KPIs measure performance.
When setting a metric, it's important that the metric provides useful information about the sales processes and results. Some important KPIs include:
Total revenue

Revenue by product or product line

Percentage of revenue from new customers

Percentage of revenue from existing customers

Year-on-year growth

Average customer lifetime value
For Crescent Parts and Equipment, the difference between Phocas and its previous solutions is the adoption from team members, and the ability to know what to do with all of the data and take action.
"There is a difference between understanding data and making it actionable and deployable," said Nick Deccio, Financial Controller. "We've struggled in the past because we didn't have a good platform. We had other tools, but they didn't allow us to get down to the level we needed to impact our business. With Phocas, we get actionable data and that's becoming part of our culture."
Since deploying Phocas, the company has seen record sales months with growth of 25-30% over last year.
Deccio added, "While we can't attribute all of that success to Phocas, we know it has helped our business. People are making better decisions faster, and rather than spending hours trying to find golden nuggets, they are finding better opportunities to sell. We are in a better place with Phocas as our BI solution."