What is Business Intelligence? The ABCs about BI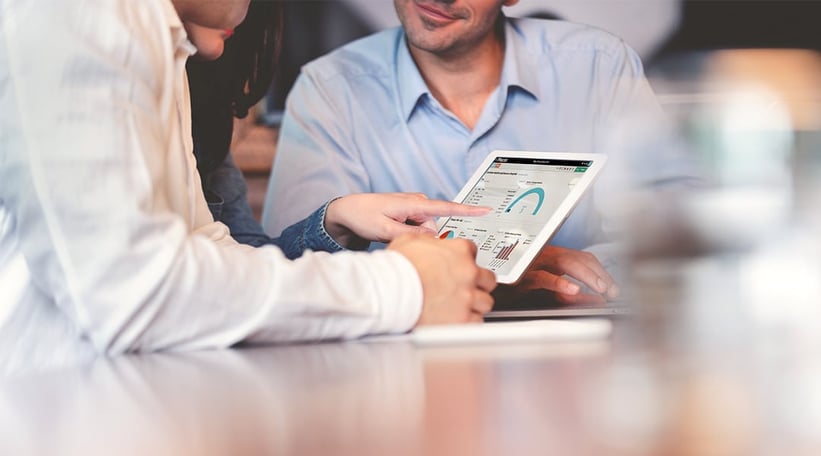 Business Intelligence (BI) helps decision makers understand how their business is performing. For many years, Phocas customers have implemented BI predominately to generate revenue. Recently we're seeing a shift in the BI strategy to help people recognize real-time financial performance, reduce costs and improve operational efficiencies. This blog goes back to the basics of Business Intelligence to help business leaders understand the many uses of BI for their business.
A: About BI
In 1958, IBM researcher Hans Peter Luhn defined BI as "the ability to apprehend the interrelationships of presented facts in such a way as to guide action towards a desired goal". 30 years later, in 1989, a Gartner analyst defines BI as "concepts and methods to improve decision making by using fact-based support systems".
Today, research by Dresner Advisory Associates has found that companies are using BI to find out how operational decisions made in their core business impact their financial performance in real-time. BI and specialised financial statement analytic tools is the approach companies are taking to learn more about financial performance, and software developers like Phocas are structuring product development to reflect these needs.
Reporting, dashboards, data integration, data warehousing, and data preparation are five of the top ten technologies and initiatives strategic to BI and recognized in the Dresner survey of 5,000 organizations. Companies are continuing to invest in these technologies which is an indication of the value they bring to an organisation and are a must have tool.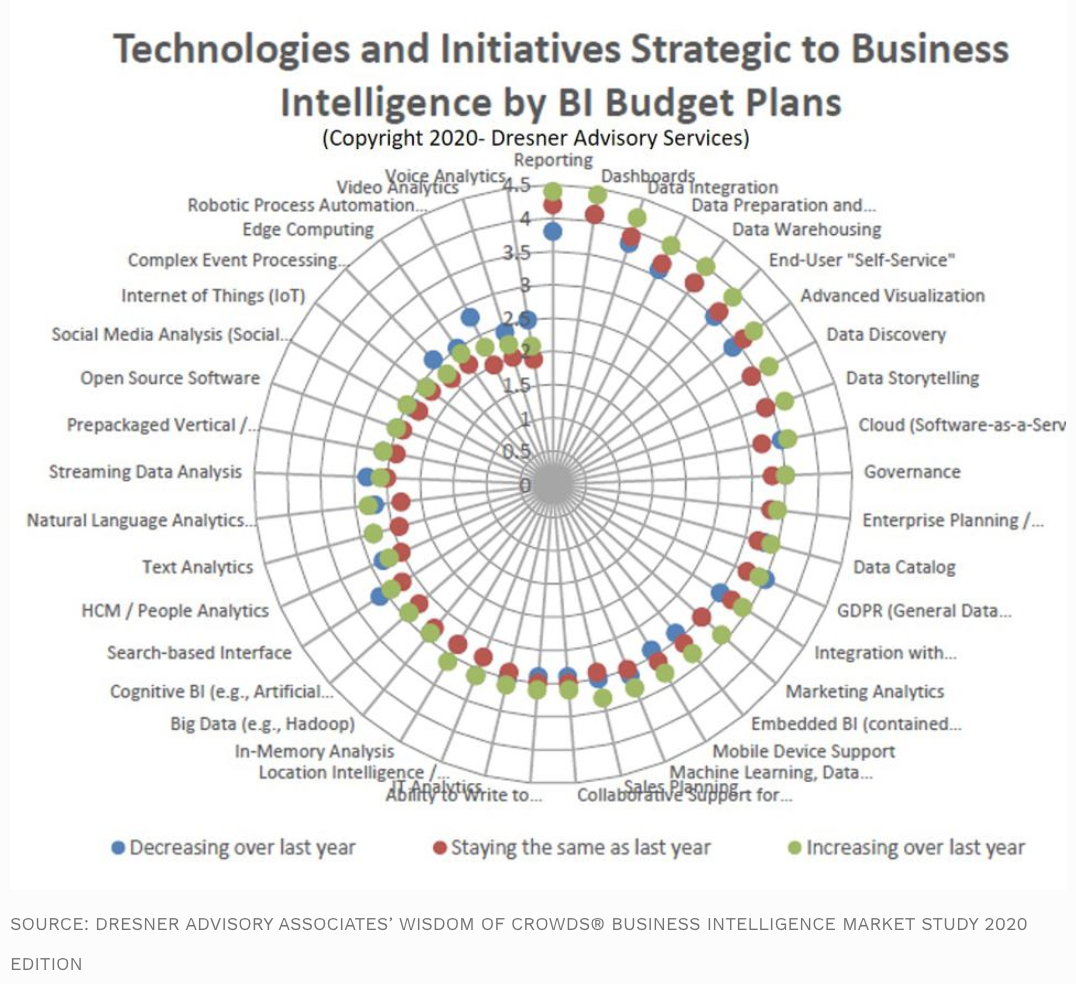 B: Business case for BI
Minimise uncertainty about the future
Benjamin Franklin once said there were only two certainties in life – death and taxes. This is especially true in today's turbulent economy. Business leaders are constantly faced with unstable economic conditions, increased competition and changing buyer behaviour. What we know for certain is that nothing is certain. Business Intelligence gives you one way to overcome this uncertainty.
In the case of a new product development, every business needs to know the market's stance, the buyer behaviour and the performance of competitors before they go into the product development stage to ensure the product can succeed in the market. With BI, you have the ability to analyse market conditions, your business performance and competition to project future conditions, which will enable you to leverage this knowledge to make strategic business decisions that benefit your organisation.
Improve performance to achieve objectives
Every business has its own set of goals and objectives. Many of you would like to reduce costs by 5% year on year, and many of you are adjusting programs to to achieve it. But how will you know the exact elements to improve on in order to achieve those goals?
Business Intelligence allows you to analyze past performance and review inputs and outputs to help you determine the changes you need to make to your inputs to achieve the desired outputs. These will become the actionable items that will directly contribute to achieving the previously set objectives.
Due to its contribution to strategic decision-making, a BI tool is sometimes known as a decision enablement tool.
C: Comprehend BI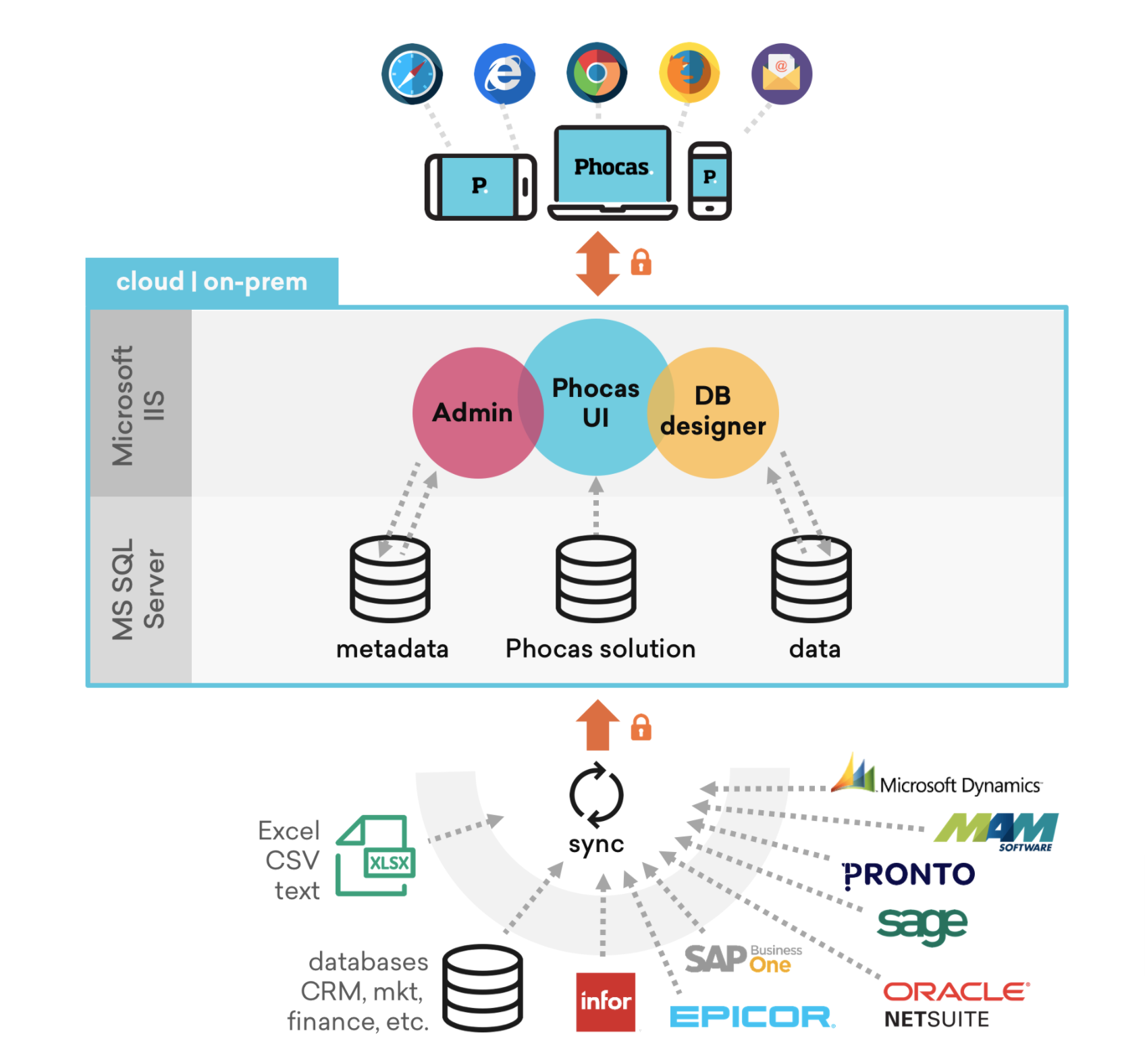 The image above is a simple depiction of the three layers of Business Intelligence. At the bottom is the source system layer which comprises data from several sources, thens continue to the data warehouse layer and finally at the top is the reporting layer where data is presented in sections for analysis and reporting on all devices.
Within the source system layer of BI, there will be several different formats and types of data. This type of data is more commonly known as unstructured data. In the presence of unstructured data, compiling it becomes challenging. BI then comes in with metadata capabilities to assess and draw real information from unstructured data. Current BI tools are equipped with these capabilities to overcome the challenges of unstructured data.
When it comes down to it, the ultimate goal of any Business Intelligence tool is to empower you with information to make better strategic, tactical and operational decisions. And this is what you need to survive in a constantly changing business environment.