Why your company culture is key to business intelligence success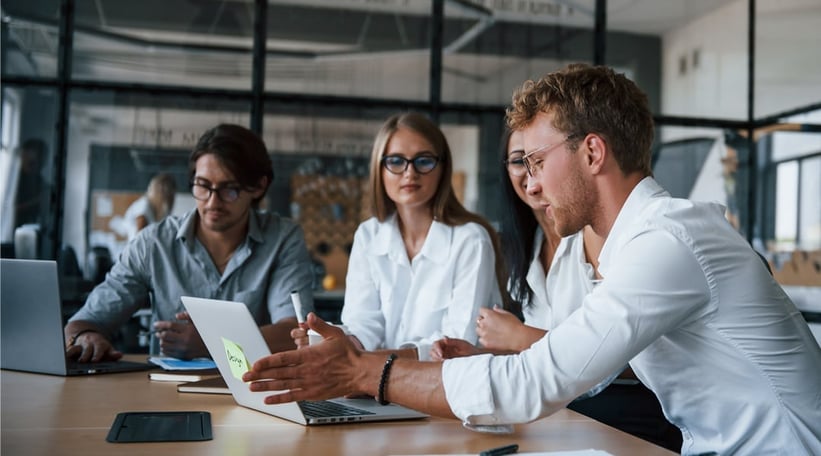 Despite the increasing adoption rates of business intelligence (BI), many executives do not feel that data is leveraged effectively across the whole company. Company culture and commitment to data-driven decision-making is a key determinant of a company's success with BI. Promoting a data-first policy that values training, data clarity and inclusion of all departments from sales to finance is essential.
One of the biggest deterrents or drivers of success for any BI program is company culture. Not every business is prepared to embrace a new BI tool, or can foster a mindset among its staff that considers analytics in every aspect of operations. While companies have always gathered information about their customers, products and markets, analyzing and using the data aren't necessarily consistent or enterprise-wise practices. Introducing a data-driven culture that involves all company stakeholders will require changes to how people think, and the skills and behavior of your team. As Myles Glashier, CEO of Phocas says:
"BI can impact how your people form decisions, what expertise you look for in new hires, what information your teams share with each other, and even how your overall organization operates."
A company culture is established over time and is based on the practices, beliefs, attitudes and leadership from the beginning of the business. If data and analytics have not been important or if they have been used in isolation by a select few managers or executives, then establishing a data driven culture can be challenging.
A Gartner report stated:
"The data can only take an organization so far. The real drivers are the people."
To ensure that the BI program becomes part of the company culture, data must be accessible to everyone, and everyone should understand the value of data for their specific roles and the overall success of the business. Below are three examples of how culture can have a positive impact on your BI strategy.
1. Alignment of culture and BI vision
When companies want to implement a data-driven culture, any thoughts of business-as-usual will likely go out the window. Implementing BI comes with the hope that the raw data the company has been producing and collecting can lead to valuable and actionable insights. In the past, employees and managers may not have used data to drive product, customer and strategy decisions. With BI, the impact of data and analytics should be felt from the bottom up, as more people throughout the organization have access to the same data. If culture is aligned with the BI vision, it's likely your organization is moving in the right direction.
2. Trained and committed team
In many companies, not everyone has access to data and analytics tools. Access may be limited to management or executives who have been responsible for decision-making, which can certainly limit the efficiency and productivity of their teams. For team members on the outside looking in at company data, there has been little incentive to learn the value of data. An enterprise BI program will be increasingly more effective when employees, management and executives are all trained how to use the tools and then given access to the data. It's critical that training and proficiency becomes part of the culture. And as more people learn how to manipulate the information to benefit their specific business roles, they will be in a better position to help the business move forward.
3. Consistent expectations
Once in place, there needs to be a consistent expectation that data and analytics will be used to drive business decisions. It's never just about the data or the technology, rather how the technology can turn the data into useful information. Whether it's creating reports for sales meetings, detailing inventory levels across your branches, or identifying challenges in the supply chain, real data serves to validate decisions. Management and executives should set the expectations and then establish by example how data and the BI should be used as part of the overall business strategy. Management will need to establish the mindset that analytics is part of everything that they do.
When BI becomes part of the business culture, it can change the game, helping you to engage with customers in new ways, bring more effective products and services to market, and positively impact the bottom line.
To find out more about how data can transform your business download this ebook: Digital transformation strategy 2.0: Why you need data analytics