Data-driven decisions help tire and auto service business increase efficiencies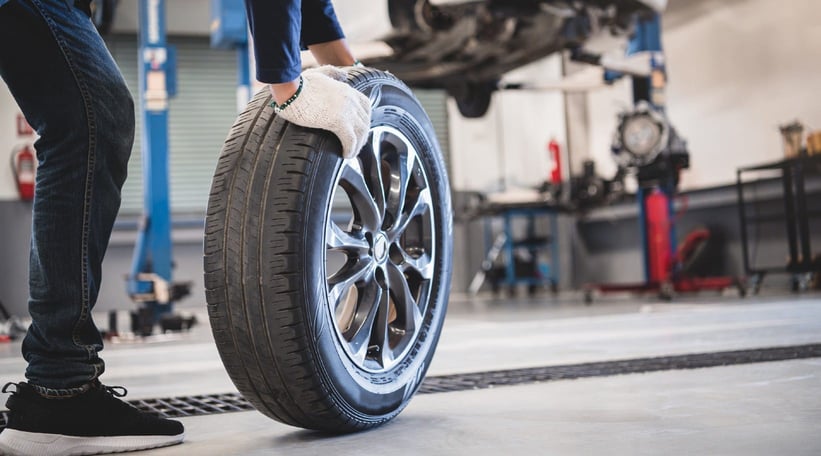 The automotive industry is changing rapidly, and today tire and auto service businesses need to accurately and efficiently make important decisions to adapt.
For leading tire and auto service business Bruneel Point S, the ability to analyze the data in its TireMaster GTX software and discover key insights is critical to making data-driven decisions and growing its business. Without access to the information, the rest of the decision-making process can stall.
Tracking KPIs for business growth
The company values tracking Key Performance Indicators (KPIs), including gross profit, sales revenue, and digging even deeper into categories such as business percentage rations, tire vs. under car and salesman numbers. Equally important are operations KPIs such as customer growth, areas of growth and zip-code based growth. As we expand and open new locations in the near future, we need to know how to develop that store," said Janell Hawkins, accountant with Bruneel Point S.
"We need to get the information out and analyzed so that we can understand where we are strong and where we can improve."
Janell Hawkins, accountant with Bruneel Point S

Phocas data analytics solution is integrated with ASA Automotive Systems enterprise products such as TireMaster Enterprise and TireMaster GTX software. ASA dealers can use Phocas' out-of-the-box solution to mine value from their business information and make data-driven decisions. Phocas' solution includes sales, purchasing and inventory databases that make it easier for ASA dealers to consolidate and understand their data.
Data-driven insights across the business
Hawkins recognized the value of real-time analytics and the access to the data for team members across the business. Performance reports are automatically created and sent to the branch managers by the next business day.
Part of the great functionality of Phocas is we can set up automated reports to go to every manager, every morning, allowing them to review KPIs for the previous business day such as hard count, average dollar ticket etc. Managers can then address all of these things immediately." said Hawkins
Data analytics has opened up doors for managers who didn't know what the problems in their stores were until they saw the numbers. Once they saw the numbers, they could address the challenges without much effort.
In addition to the daily reports, Bruneel Point S has valued the role-based dashboards that provide team members with the information that is relevant to each of their areas of responsibility. For Hawkins, this means tracking sales revenues, trending analysis, and gross profit, among other financial KPIs.
The operations manager runs category reports and car count reports because those are the biggest things he reviews on a daily basis.
"Prior to Phocas, we couldn't get car count with invoice value in a single report, but now it is at our fingertips," added Hawkins.
Store managers also have specific things they are looking for in their stores, which are conveniently displayed on the dashboard in charts, graphs and tables, including discount categories and salesman reports. Even the warehouse is using dashboards to track what is trending, tire size and brand sales.
"Basically, Phocas allows you to create a dashboard for any specification," said Hawkins. "I couldn't begin to tell you how many different options there are."
Getting to the heart of your business
Given the challenges of the current business climate, companies need to go beyond their standard ERP reporting to identify opportunities and business challenges before they impact the bottom line. With Phocas, companies like Bruneel Point S can proactively analyze performance data and deep dive into the details to make better, more timely business decisions.
When asked what has Phocas helped Bruneel Point S do that it could not do before, Hawkins noted that Phocas helps her team quickly get to the heart of the problem.
She said, "With GTX, you can get to the information, but Phocas allows you to flag areas that look off, and with a few clicks get the information you need. Not seeing the flow of cars or lack of inventory is an issue, but Phocas gives you so many options to manipulate the data, to slice and dice the information that you can quickly get to the transaction that caused something to happen."
Keeping the business moving forward
Phocas has become a critical and integrated solution at Bruneel Point S and taking it away would set back the business "drastically."
"Without Phocas, we would lose all the data that is at our fingertips," said Hawkins. "We would lose efficiency. The information in the preset reports and regular emails to team members has improved the efficiency in our business and our reaction time above and beyond our expectations. Going back to generating manual reports; having to pull and manipulate data into a form that is understandable for all the users is time consuming, I can't do my job if I am spending all my time formatting reports."
Founded in 1966 in Boise, Idaho, Bruneel Point S is a family owned business with 12 locations across Idaho.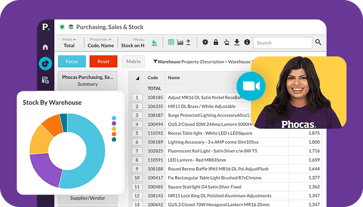 Get a demo
Find out how our platform gives you the visibility you need to get more done.
Get your demo today
Understand the past, operate better today, and plan well for the future
Whether you want to get your data organized for your team or you're looking to combine business intelligence capabilities with financial reporting, planning and analytics… We can guide you. Let's see if we can help.