4 reasons your strategy needs to include data analytics
Digital transformation strategy 2.0 guide,
Download eBook
Build a digital transformation strategy led by data
Many business leaders knew prior to COVID-19 that they needed a digital upgrade. According to McKinsey & Company research, 92 percent of companies surveyed thought their business model would need to change because of digitization.
What decision-makers need to do now is to determine what digital system changes and additions will best service their specific needs at scale.
Consolidating your company-wide and external data could be the single most important decision you make to get started. Learn more about:
1. the cost and set-up required
2. the need for accurate and timely data
3. data as the backbone for ongoing transformation
4. the return on investment
Download this eBook by completing the short form below.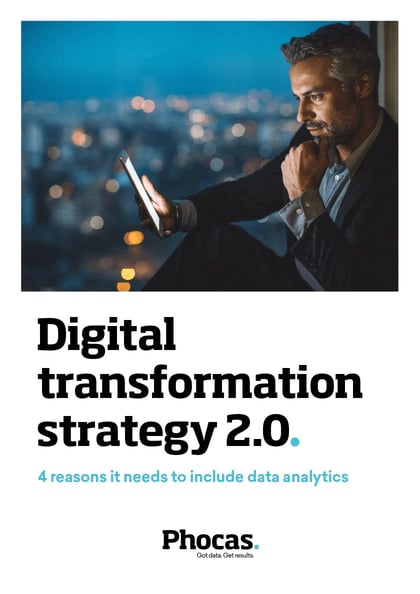 Let's download your free eBook