3 ways mobile business intelligence impacts decision-making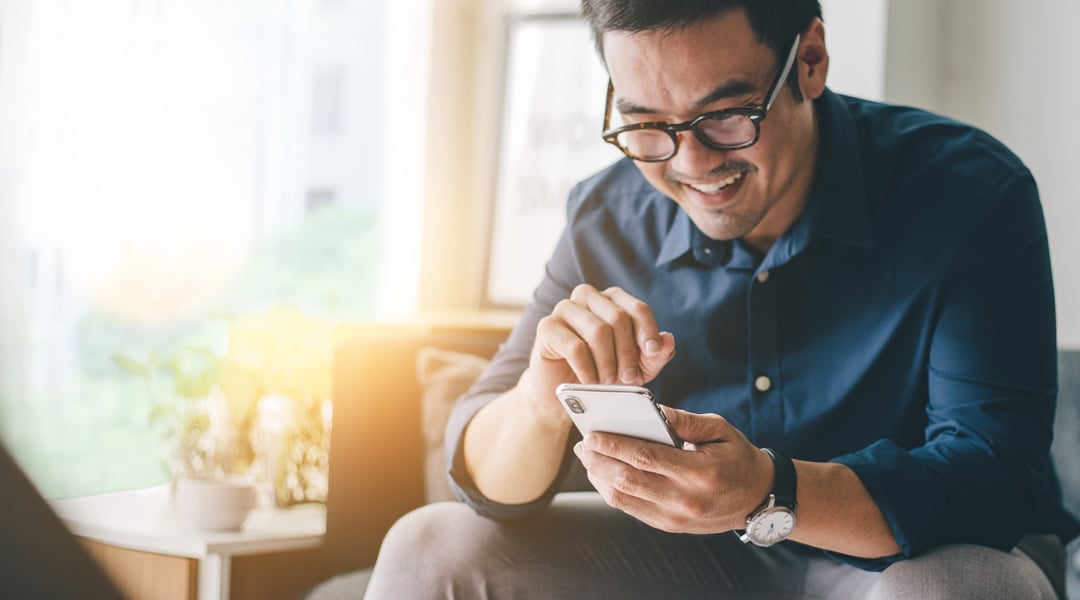 Mobile business intelligence or mobile sales enablement is defined as the capabilities and technologies that allow access to reports and insights while away from the desk, working remotely or in the field. Devices used to access mobile BI include smartphones, tablets, and dedicated hand-held devices. Sales people using mobile BI have a competitive advantage over those who don't have access to these tools.
In today's business world, sales teams are working in an environment that is more fast-paced and more fluid than ever before. As a result, your prospective and existing customers expect everything to work in real time and for the sales team to have up-to-date information. Here are three ways Aberdeen Research identified that mobile business intelligence is necessary for a sales team.

1. Mobile BI accelerates the decision-making process
In organisations making use of mobile business intelligence, users make decisions faster than in organisations that are not using it.
In fact, on average, managers in organisations using mobile BI are able to make decisions in almost a third of the time that it takes managers who don't use mobile BI.
This is because mobile analytics implementations place information at the fingertips of front-line personnel at any time, and any place. When this access to critical information is reliable and easy to access, employees can make informed decisions when they need to, wherever they are.
Otherwise, they will have lost time spent between meetings and appointments (or even during), as they are restricted by traditional reporting. For example, when a question is raised in a meeting, they will have to say that they will get back to them later instead of logging in and finding out right then and there.
Static reporting is more of a hindrance in situations where decisions are collaborative in nature or involve a chain of command. In this case, the problem of information and decision latency is further compounded slowing down the entire decision-making process.
2. Users of mobile business intelligence expect a quick response
Users of mobile business intelligence are used to faster response times to information requests and are more demanding in their information needs. Time-critical decisions need to be made, so mobile BI users need 'always on' access.
In fact, mobile BI users tend to need information within minutes of business transactions being recorded.
Business managers' decision windows - the time frames they have to respond after business events occur - are shrinking and because organisations need information fast, there's a pressure for managers to react faster, with mobile BI paving the way for decision makers to resolve issues more efficiently.
3. Mobile business intelligence increases customer satisfaction
Organisations employing mobile BI are able to improve customer satisfaction at almost twice the rate of those organisations that did not use mobile BI.
This is why mobile BI adoption is strongest among
Senior executives who are using mobile business intelligence to make operational, financial and strategic decisions.
Field-based people in branches and sales representatives are using mobile BI to answer customers' questions, provide clear advice and win new business.
Mobile business intelligence improves customer satisfaction because answers can be immediately provided - for example, on open shipments and future product availability - which in turn leads to business opportunities. Otherwise, the question is left unanswered until later on, and it may be too late by then.
Mobile BI gives organisations a competitive advantage
There has been a shrinking decision window amongst managers for several years which has been accelerated by the pandemic, so it's clear that mobile BI can put organisations ahead of their competitors.
Mobile BI allows executives and field workers to make data-backed decisions faster because near instant access to information is necessary to support well-informed decision-making.
To learn more about mobile business intelligence and sales enablement download this checklist of ways to boost revenue with data.
What are your thoughts on mobile BI? Share them with us in the comments below.
FEATURED EBOOK
Top 7 KPIs and metrics for mid-market executives
Download eBook
Fill out the form below to download the eBook.