5 ways executives can benefit from technology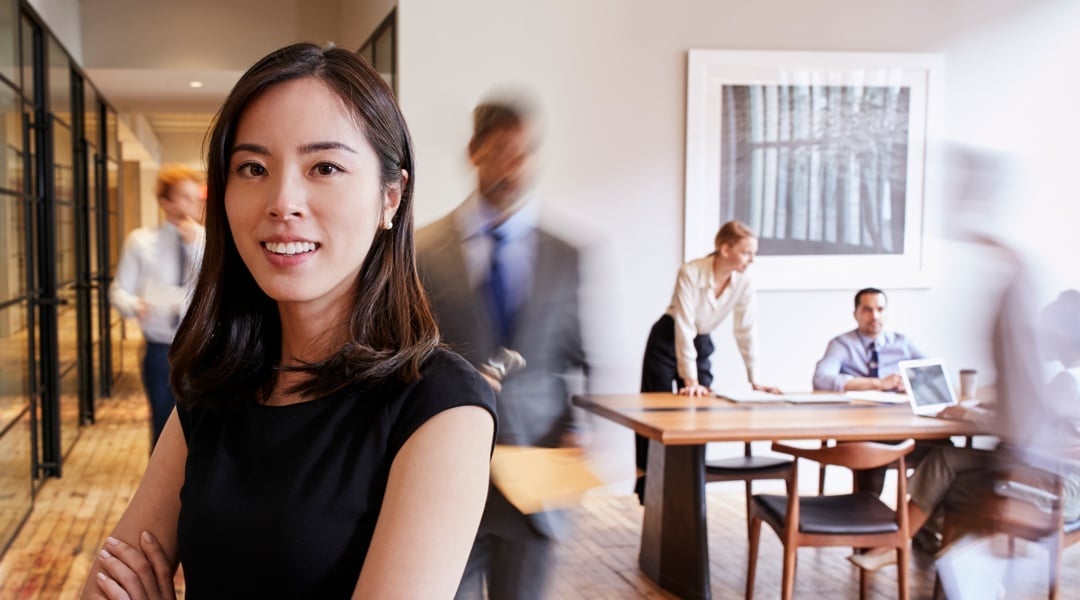 Executives are often masters at multi-tasking as they must wear many different hats to accomplish everything on their 'to do' lists. While they have learned how to accomplish more in less time, juggling too much can lead to missing important action items, or becoming burnt out.
Executives can maximize their productivity by using technologies that allows them to work smarter, not harder. In this blog we'll discuss a few user-friendly suggestions to increase the efficiency of your day-to-day tasks.
Structure your action items
When creating a "to do" lists it's important to differentiate between a one-and-done tasks and a discrete task that is an objective for completing a project. Project management software such as Wrike or Trello enables you to create lists of action item that you can structure to belong to overarching projects or goals. The software allows you to structure your action items, as well as break down projects into smaller, discrete tasks. Structuring action items ensures you won't accidentally overlook anything.
Once you've structured your action items, you can schedule them into your calendar. Blocking out time to complete tasks allows you to focus without the frenzy of multitasking, which studies have shown to be inefficient. Project management tools also have collaboration features where you can store all project related documents in one place. Rather than emailing documents back and forth between team members, everyone has access to the same material in the most current versions.
Spend less time proof reading emails and documents
Written correspondence, strategic plans, memoranda, and other document creation often require a large portion of time. Proofreading these documents can be tedious and pain-staking work. While software such as MS Word and Pages will detect obvious grammatical errors, they are not designed to substitute proofreading altogether. Grammarly, however, is a free proofreading tool that checks your writing against 250 grammar rules as well as punctuation, word choice and style, and offers suggestions for correction in a just matter of minutes. Using proofreading software such as Grammarly can free up large swathes of time for other, more important tasks.
Gain a 360 degree view of your business
Business Intelligence (BI) provides a consolidated overview of all your data in one place. A customizable dashboard permits you to set up widgets for an overview of the data that is important to you. The difference with Phocas is the ability to click on a widget to drill down into the underlying data. This lightning fast access to real-time data eliminates the need to wait for monthly reports to uncover what's happening in your business.
Uncover the reasons behind observed business performance
While it is essential to monitor how your business is performing against key performance indicators (KPIs), you must also understand the causal elements. Knowing the reasons for performance enables you to replicate success as well as remedy the causes of poor performance. For instance, you create a widget to monitor your profitability and see a sudden increase; with Phocas you can click through to see that a special promotion has increased sales. Conversely, you might drill down into sales figures and find that a decrease in revenue is due to reduced sales in particular region. A decrease in sales by region may indicate a new competitor has moved into the territory. With access to the underlying facts, you can have the agility necessary to respond quickly to new opportunities or potential issues.
Daniel Davis, the managing director of J&S Davis, a long-established dental distribution company across the UK and Ireland said, "I love how intuitive Phocas is. It really helps us to identify and act on potential problems before they get too big, particularly with things like margins. We encourage companies like ours to use Phocas because it's excellent for their growth. I sometimes wonder how companies that don't have Phocas manage to run their business." J&S Davis estimates they will save £70,000 in the first year from the insights they've garnered from Phocas.
Analyze on the go
Data analysis can go from time consuming to lightning fast with a BI solution like Phocas. Your data on sales, customers, inventory, profit margins, prices, and more is available in seconds with the click of a button. With the ability access your data from any mobile device, you can prepare for meetings on the fly. Review your customers' transaction history and buying patterns while you wait for your lunch order. Go into your customer meeting armed with strategies to address their concerns and incentives that will benefit their business. Use your tablet to present charts and generate reports during the meeting. BI solutions like Phocas not only save time but can create new and innovative ways to conduct business.
Would you like to learn more about the specific KPIs and metrics that can help steer your business towards success? Download our free eBook by clicking here, or on the button below.
FEATURED EBOOK
Top 7 KPIs and metrics for mid-market executives
Download eBook
Fill out the form below to download the eBook.