Build trust in your business data so you feel more confident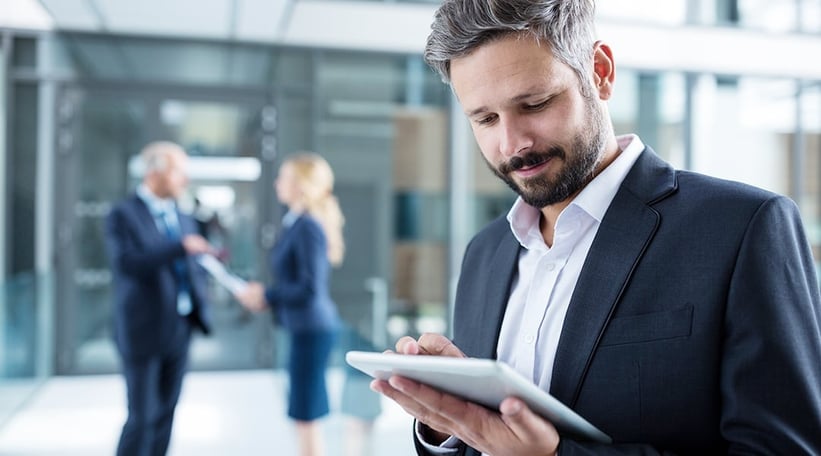 Data is critical to business operations, but that idea is not always shared by everyone across the organization, and in reality, it may not be their fault. Despite more companies spending more money on data analytics solutions, the percentage of people in these businesses who actually touch data or reporting remains small.
Data analytics are often managed by a solution expert or team of IT people who serve as gatekeepers for the entire business. When data seems out of reach or is gated, there is a lack of access or control, and then people may lack confidence in the technology or process, and therefore, limit the use of data to make decisions.
This leaves many team members to base their decisions on intuition or personal experience. In fact, according to a BARC BI global survey on data-driven decision making, 58 percent of respondents indicated "their companies base at least half of their regular business decisions on gut feel or experience rather than being driven by data and information."
In order to improve data-based decisions, there has to be confidence in the data and your data analytics processes. Below are several ways to help increase confidence in your business data.
Quality
Data is created by a variety of systems, silos and departments across your organization. Aggregated data from all of these systems can create a much more accurate picture of your business performance. You can improve the quality of your data, and therefore confidence in its contents by making sure you have a clear and concise picture of your business. It's important to unlock the value from all your data sources and collect as much information as possible within a central location for all to use.
Access
As the pace of business increases and competition for customers grows, access to data analytics and reporting can become a strategic advantage that will help everyone do their jobs better.
When data isn't available to help staff with their responsibilities, or the process to get timely and accurate reporting is laborious, they either can't wait for the information or there is a perception that the data won't help them do their jobs any better than without it.
Easy to use builds confidence
Providing access is important to increasing trust in your data. Making it easy to analyze and find value in your information is the next step to dramatically increasing data-driven decisions. If you select a data analytics solution that requires a high level of training and expertise to use, then you may naturally exclude several people within your organization who don't have the time or skill-level to use the solution. Rather than embracing your new technology, they may avoid using it, lean on others to provide them with the reporting or revert back to previous decision-making habits. Your solution needs to be easy to use so they can find and use data.
uvex safety Australia makes and distributes high-quality products designed to keep people safe at work. The product portfolio is extensive and covers everything from head to toe, such as protective helmets, safety glasses, hearing protection, respiration protection and safety shoes.
Each distributor is set up in Phocas as a dimension so uvex can slice and dice the key numbers by the products they sell, at what price, by salesperson and in what region.
National channel manager, Chris Douglas, looks after the distribution channels and makes sure uvex can support them as much as possible. His aim is for distributors to have good knowledge of uvex brands so they continue to promote them effectively to customers.
"We can analyse our sales data in every way you can imagine. And our team can quickly narrow in on what they need to answer their questions. We easily make decisions about where to invest in the future, and on what products to support, cut or extend," says Douglas.
I can see what's happening in the business and I don't feel like there's anything I've missed because I can log in and see what's going on at any point in time, and that's important. That gives me confidence," adds Douglas.
Speed
Never has speed been more important to your business. Speed refers to not only how fast your data analytics solution can process information, it also refers to how fast your team can get to the information they need. Whether at the office, at a coffee shop or moments before entering an important customer meeting, your staff, customers and partners will benefit from your team members' ability to access information whenever they can and on whatever device they are using at the moment. When a branch needs to know how much inventory is in stock for a seasonal item; when a customer has questions about new rebates or complementary products; or when a supplier wants better pricing on their most frequently purchased raw materials, the ability to respond quickly can make a big difference in how the branch, customer or supplier responds.
From the top
Your leadership team expressing confidence in your data and using data analytics to drive the overall business strategy creates a data-driven culture. When you entrust others with access to the information and then have confidence in them to use data to validate their decisions, their confidence in using data and the solutions you deploy for aggregation, analysis and reporting will also increase. As your data becomes the currency that drives your business strategy, data analytics will become the method your team will use to improve their individual performance, which will lead to more loyal, profitable customers; more efficient suppliers and processes, and better bottom-line results.
Would you like to learn more about how data analytics can help build trust in your data? Download this e-book, Executive KPIs.