Business intelligence for manufacturing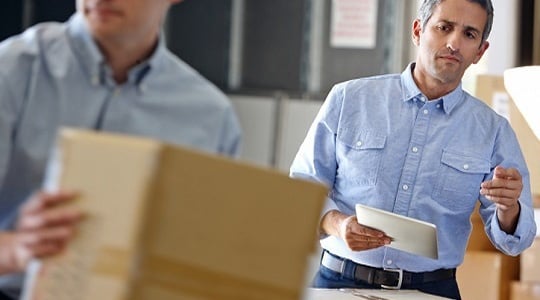 The manufacturing industry is facing increased pressures in an increasingly globalized business world. Manufacturers can no longer rely on proximity to their customers for business. They must be able to facilitate fast production and delivery to customers across the country, continents or even world. Business intelligence can help manufacturers ease these pressures and improve business performance.
Pressures on the manufacturing industry
Many manufacturers are experiencing increasing prices in raw materials, while global competition is pressing prices of finished products down. This can easily result in smaller margins, forcing many companies to improve their processes. However, as competition increases, simple guesswork does not suffice. Processes need to be scrutinized both in terms of time spent from the start of production to the finished product that reaches the customer. In addition, manufacturers need to look closely at where money is spent and potentially lost. Continually reconsidering these processes can be time consuming, and inaccurate if it is not based on real, actionable data.
According to TechTarget and Computer Weekly, using business intelligence can make reviewing and adapting processes easier and more accurate. A good business intelligence tool will integrate with multiple data sources, so that you can combine your data and easily examine it. BI enables you to consider where you are spending the most time, manpower and money in a holistic manner.
Just think about the supply chain – you need to know how and where raw materials are bought, how much time it takes to produce the finished product, where along this process the money is spent, and the time taken to get the finished product to the customer. As such, only a coherent view of the whole business will result in successful processes for manufacturers.
Challenges introducing new software
Executives will know that introducing new technology can sometimes be met with resistance within the business. Any good software will provide opportunities for training that should lessen resistance. Good business intelligence tools should have online training for employees to access whenever they need to, in addition to being easy to use and understand even for non-technical users. Not to mention that it integrates with a company's existing software, meaning a big changeover of integral systems, like ERP systems, is not needed.
Advantages across the business
Business intelligence provides advantages afor manufacturing businesses. It allows sales managers to identify opportunities for cross-selling and up-selling. In addition, IT professionals report a 70% decrease in reporting requests. Finally, BI enables marketers to easily identify effective strategies. These are of course only a few of the benefits, and many other roles across the business can see the benefits in data-driven and effective decision making.
At Phocas, we pride ourselves in having 15 years of experience in meeting the needs of manufacturers. We understand your challenges and how we can help. We always listen closely to the needs of every single customer to ensure they get the exact solution they need. Click here, to visit our dedicated manufacturing page. If you have any questions at all, please don't hesitate to get in touch.