Data culture at Phocas is fun, fulfilling and forever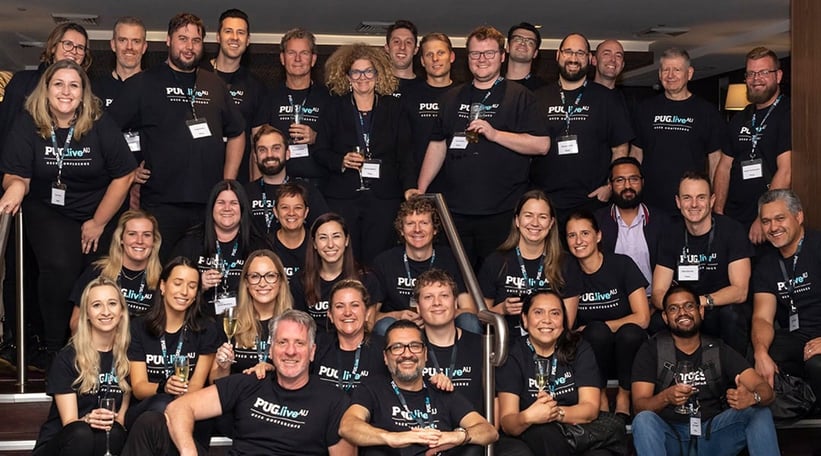 When our CEO explains to his young kids what his day looks like tomorrow — presenting at an APAC culture and leadership conference about enhancing the Phocas culture during rapid growth — they think it sounds boring. So, in typical Phocas fashion, 'Marvellous Myles', the co-founder and co-CEO and 'Keeping-it-real Karen', chief people officer took on the challenge of making the presentation lots of fun. The outcome is an honest discussion packed with excellent insight into Phocas' data culture, explaining the levers Phocas uses to make people feel good about data – inside and outside of the business.
data culture at Phocas
Check out the presentation below – it's 20 minutes of laughs and insight into how to develop, grow and measure a culture. 
Some questions the Human Synergistics presenter had for Myles and Karen.
What does Phocas data analytics do?
Phocas makes people feel good about their data. Phocas saves people from the trauma of spreadsheets so they can be in control of their business decisions with timely and accurate data.
Who are some of Phocas' customers in the Australia Pacific region?
Waterford, Wedgewood, Royal Doulton (WWRD /Fiskars) Australian distribution arm

Sistema Plastics, global plastic storage container manufacturer, based in New Zealand
Hairhouse, hair and beauty product retailer, with 140 retail outlets across Australia

Repco, the automotive aftermarket business operating 600+ stores in the region
Why is Phocas growing?
Phocas software has always been a valuable business tool. As the global economy disrupted in 2020, people are turning to technology and data analytics more than ever. Leaders need access to up-to-date information so they can make informed decisions about their future, how to adapt and to find opportunities ahead.
Explain Phocas' culture?
Phocas has always been about people, and its leadership team is very passionate about the company's culture. The business has the values of fun, fulfilling, forever. People interpret these values in their own, meaningful way.
Fun means the work itself is good – we want people to say 'I enjoy my job' and 'I look forward to working at Phocas tomorrow.'

Fulfilling also relates to the work and relationships with our customers. We want all interactions to be professional and rewarding, and people to have meaningful roles, with responsibility and agency so they can help customers build data trust and fluency.

Forever means Phocas wants to be here for the long term by caring about its people, planet and profit. While our people might not stay forever, we hope Phocas gives them the opportunity to learn skills that can set them up for future challenges and the decisions we make our long term and always consider the planet.
What do people like about Phocas' culture?
Phocas took a baseline measure of its culture a few years ago, and the data reinforced six aspects of the culture people embraced consistently. Phocas re-measured the culture again last year and similar views were recorded in the data.
Freedom and autonomy – people feel trusted to do their job and are confident to seek help and offer new ways of doing things.

Flexibility – work-life balance is real and people feel comfortable to put family first and work around commitments while ensuring their work gets done.

People love the product and the Phocas customers – people enjoying working with a software that solves customers' problems and is always changing.

People love their team – Phocas people are capable and friendly and welcome new ideas and talent.

People like their team leaders – Phocas has open, supportive and charismatic leaders.

People like the low ego of the Phocas leadership – no hierarchy, no politics, people always have time for one another.
For more information about Phocas and its data culture, check out what job opportunities we currently have on offer here.