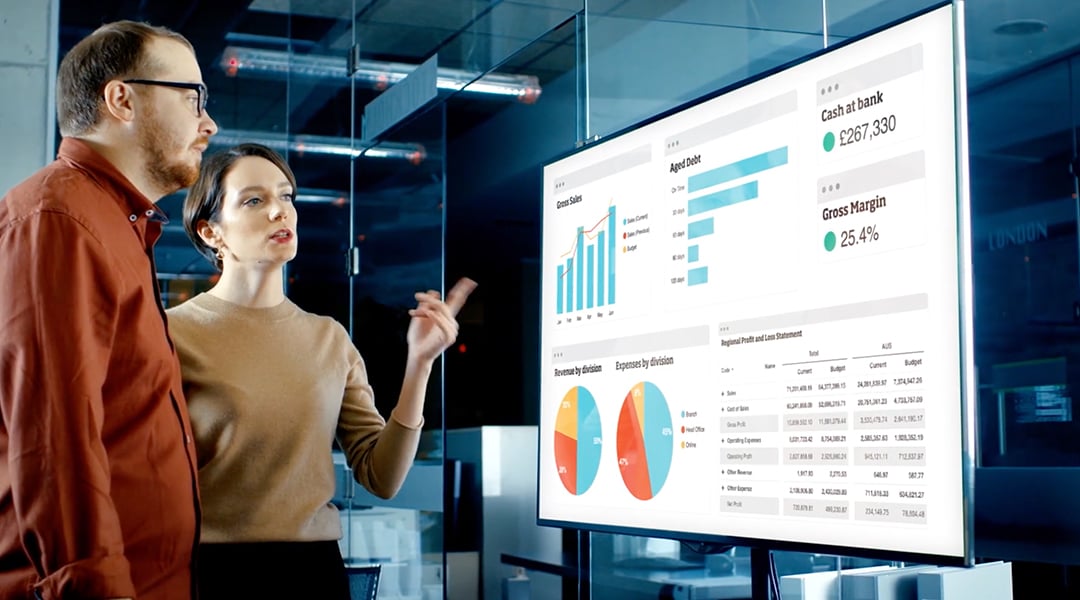 Phocas' new financial reporting solution is an easy-to-use platform to share key financial information across your team. It will help open the lines of communication between the people who are reviewing the numbers and the finance team and no matter where the conversation is taking place; everyone is working from the same numbers. Users can also add custom calculations, create dimensions and sub-categories aligned to your industry, and convert numbers and tables into visual charts and graphs on custom dashboards.
Ideally, your financial statements solution will work in tandem with your business intelligence software and ERP to facilitate the sourcing and management of data. Phocas Financial Statements, for example, is an add-on to Phocas business intelligence software and integrates with a variety of top ERP systems such as Infor, Epicor, Microsoft, MYOB, Oracle and SAP.
To find out more about the new financial solution, watch this 35 minute video that includes an explanation from an in-house expert, a quick demo showcasing how it works and some feedback from early adopters.
FEATURED EBOOK
Top 7 KPIs and metrics for mid-market executives
Download eBook
Fill out the form below to download the eBook.