Five benefits of data analytics for your sales branches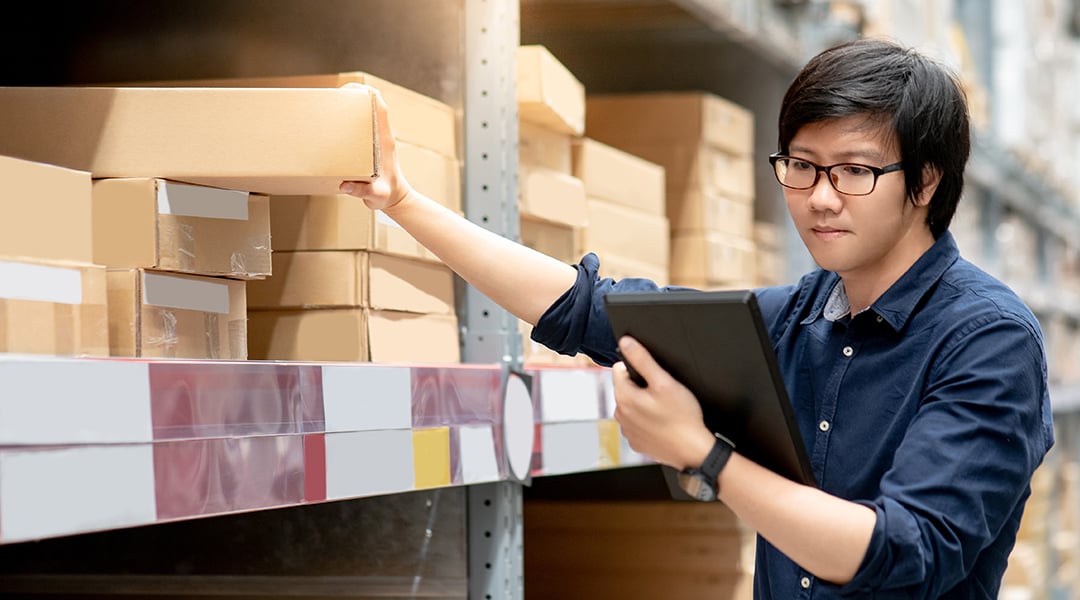 Your branches are the frontline of your business, leading the charge when it comes to customer interaction and building customer loyalty. At times, it may seem like they're on an island, isolated from the rest of your company, operating independently or waiting for instructions on how to drive sales and profitability.
The following is an excerpt from our newest eBook, Strengthening your front line: Five benefits of data analytics for your sales branches, where we dive into how branch managers, their sales teams and support staff can benefit by having access to data analytics.
Many companies are trying to be customer focused and data driven in today's fast-paced, competitive marketplace. It's a winning combination. A survey of executives by Forbes Insights found that "more than anything, a customer-data-driven enterprise is about empowering employees," with 54 percent indicating "their vision is one in which employees are rewarded for identifying and acting on opportunities identified through analytics."
In addition, 47 percent said that "their ideal data-driven enterprise enables all employees to become data analysts to some level, with fewer lines of authority when making decisions backed by data," influenced by the facts found in their business data.
Each of your sales branches offers exclusive touch points and market opportunities. Customers, inventory transactions and demand will vary, as will market conditions and sales opportunities.
Understanding customer needs and accurately forecasting demand require access to a variety of data points. And when your frontline team can access and analyze the data by customer, product and branch, you can align your sales and service, optimizing your operations.
If you lead a distributed sales organization or own a business that operates a number of branches, then among the best ways to strengthen your front line is to give them access to the data that is relevant to their operations and customers. Armed with data, your team can reduce the need to make decisions based on gut feel, using information to drive sales and customer engagement.
Empowerment
Branches produce a lot of data.
Their infrastructures are likely small-scale versions of your corporate operations, feeding a central ERP system with sales, inventory, purchasing and finance data.
Centralized data aggregation is important for overall data management. What's even more important is that your branch managers have access to the data through an analytics solution to mine value and monitor their branch performance across several Key Performance Indicators (KPIs).
As was mentioned previously, nearly half of executives want their teams to be data analysts. Empowering them with data analytics will give you and them the confidence they need to make important decisions.
For example, your CFO and finance team manage a complex piece of your business. In most companies, access to financial statements is limited to the CFO or controllers. Data analytics makes it easy for your finance team to give your branch managers control over their P&L. By doing so, they can share the responsibility of managing budgets, purchasing, staffing and other economic aspects of your business.
BI makes it easier for branch managers to take deep dives into their specific areas of responsibility to determine what is driving or negatively impacting growth, whether it's products, people, partners and/or places. Sharing data doesn't mean eliminating the control; rather, it empowers others to reinforce their decisions with facts.
In the remainder of the eBook, we explore the benefits of personalization, attracting and retaining a great team, and more. We also detail how Phocas can be the catalyst for these benefits, making data analytics accessible and user friendly for your entire team. We outline how Phocas eliminates many of the analytics pain points and frustrations that can come from managing a growing business with multiple sales locations, and we provide a number of KPIs that Phocas manages so you can make the most informed business decisions.
For more information download our free eBook 'Strengthening your front line: Five benefits of data analytics for your sales branches'
FEATURED EBOOK
Top 7 KPIs and metrics for mid-market executives
Download eBook
Fill out the form below to download the eBook.