5 management strategies every executive should know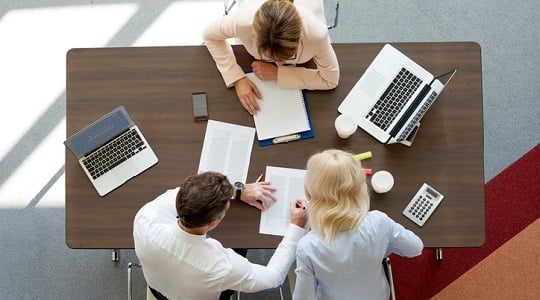 Executives across different regions and industries have to meet seemingly conflicting targets.
On one hand, you want to maximize both your own and your employees' productivity, through both hard and smart work. At the same time, you don't want to burn out your employees and see them leave to work for another company.
The key to meeting the above goals lies in motivation, which is commonly subdivided into two categories; intrinsic and extrinsic. While extrinsic motivation – motivation through rewards and bonuses – is relatively easy to instil, it is rarely a long-term solution.
Intrinsic motivation is a much stronger source of motivation, and comes from positive feelings that comes from a positive work environment. These emotions may come from feelings of purpose, progress, and competence. While extrinsic motivation can be a 'quick fix', only intrinsic motivation will help you retain employees, while pushing them to perform their best.
The five management strategies below help you achieve intrinsic motivation in both your employees and yourself.
1. Keep employees up to date
Keeping employees up to date on goals and performance helps them appreciate the bigger picture. It allows them to better understand how they can add greater value to the business. This understanding may be conveyed through team meetings, or through company-wide communications.
To achieve this with minimum fuss, you may consider using solutions that allow you to show real-time progress on KPIs, without having to build custom reports. From a motivational standpoint, this leaves employee feeling both valued and empowered.
2. Work together with your team
Now that you have helped employees gain valuable insights, you're able to work with them collaboratively.
If a project management tool like Wrike or Trello is used, it's easy for everyone to contribute in real-time. In fact, any software used should ideally have a similar collaboration feature.
An executive can see positive results by using their intricate knowledge to benefit employees company-wide. If they hear of a potential issue in an area of the business, give your staff the opportunity to proactively find solutions, rather than telling them exactly what to do. This will create a sense of ownership, which in turn creates a sense of responsibility. Responsibility can lead to a feeling of progress and hopefully competence, which, you guessed it, are defined as sources of intrinsic motivation.
3. Stay online with mobile devices
In today's fast-paced world, it's important to stay on top of things. This can be tricky, given many executives' busy travel schedules. Fortunately, there are mobile devices and versions of just about everything that enable you to stay up to date while on the road.
Mobile business intelligence is a great solution that allows executives to set up dashboards to stay on top of the most important business targets. Dashboards update automatically, and can be checked on mobile anytime.
Dashboards enable you to see data at a glance, or dig deeper into the underlying data that really makes your business tick. This is a great way to stay up to date while maintaining your busy schedule.
4. Spend less time waiting for reports
Waiting for reports from your ERP or CRM systems can take days. By the time you get the report, the information is out of date and useless. The alternative is to make decisions based on your 'gut feel'. Neither of these approaches, however, is going to provide accurate outcomes in a market that gets more competitive by the day. Instead, opt for a solution that brings data straight to end-users without years of technical experience.
A good business intelligence (BI) solution will allow you to build, tweak, share, and print reports without the need for IT. It will also let you identify the underlying sources of the trends you are seeing, and discover opportunities you were not expecting.
Using BI can save you time, increase efficiencies, and help improve profits. From a motivational perspective, BI can enable employees who use it to feel empowered, and facilitate a sense of ownership leading to progress.
However, not all BI software is equal. A great way to learn about BI, and which solution is right for you, head to a researcher like
BARC
, or on platforms like
G2Crowd
to learn about other users' experiences.
5. Manage your margins with a complete overview of the business
Analyzing and managing margins is complex. You need insights from across the business to get an idea of your margins, while also considering payable or receivable rebates. This can often leave many business leaders sifting through complex data compiled in messy spreadsheets.
Analyzing margins this way can be a motivational killer and prone to errors. A business that forms an inaccurate perception of their margins may go on to implement unprofitable or unsustainable strategies.
Phocas offers a rebates module that lets you analyze your margins in a way that takes into account potentially complex rebates and commissions that may otherwise be left out. Phocas is designed to be used by non-technical users, and provides the right answers – every time – to anyone in the company who needs them. All within a matter of minutes!
To learn which 7 KPIs executives are using to lead their companies to success, download a complimentary copy of our eBook 'The Top 7 KPIs for CEOs and Executives'. Simply click here, or on the button below.
FEATURED EBOOK
Top 7 KPIs and metrics for mid-market executives
Download eBook
Fill out the form below to download the eBook.