How to evaluate business intelligence software vendors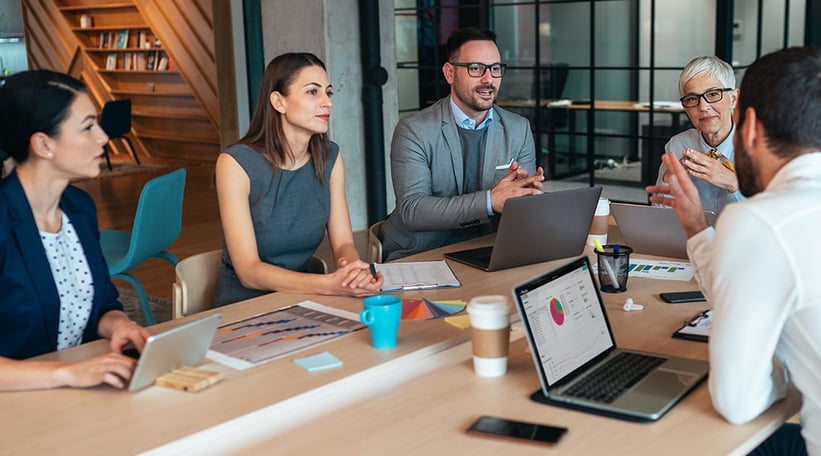 To remain competitive in today's tough marketplace it is crucial that a business has the ability to transform vast amounts of data into actionable information in the form of business intelligence (BI).
As the priorities of businesses change, BI solutions continuously evolve to meet their needs. Therefore, selecting an appropriate BI software vendor can be challenging, yet it is vital to ensure you choose the team that's right to support the direction of your business. In this blog, we review key steps to evaluating and selecting the best business intelligence solution and vendor for your business.
Determine your needs
Before researching specific vendors, it is important to create a list of features that address your unique needs. For example, do you have multiple data sources, like ERP systems, CRM systems, HR systems and sell-thru data spreadsheets? If so, your solution must be able to consolidate those disparate sources. Another important consideration is security. Your business data may contain sensitive information, so you want to ensure it is well protected. If you want to grant access to users in different job roles and different departments, consider a solution that permits users to access only the data that is relevant to their role or they can access but not manipulate the numbers. For instance, your sales reps may want access to P&L statements to understand the but only finance can touch the general ledger.
Does your business foster a collaborative culture? If so, you may wish to invest in a tool that encourages collaborative discussions. The Phocas solution offers a social media format that inspires group chats and sharing in the core business intelligence tool and in the budgeting and forecasting, workflows are built-in so people working on the business can openly and safely collaborate on the annual budget .
For a company with multiple users, ease of use is another critical consideration. If it's not easy to use for nontechnical employees, getting employee buy-in will be a challenge. Finally, if you anticipate the number of users and the amount of data to increase over time, then it is necessary to select a solution with the scalability to meet your changing needs.
Rather than buying a tool with the most features, define your specific needs and shop for a tool that provides the features your team will use. This will ensure that you invest in a solutions that is designed for your needs, and thus is relevant to the users within your business.
Does the solution address your business' pain-points?
Once you've created your short-list of essential features, begin your introductory research into vendors. Product reviews on third party websites like G2, can be a good place to start identifying vendors. After you've identified some potential candidates spend some time on their websites. Read their blogs. This will help you gain insight into their particular product, as well as their experience and vision.
The vendor may offer a one-size-fits-all product, or they may have experience working with a subset of industries. For instance, Phocas is designed for retailers, wholesale distributors, and manufacturers. Build an understanding of whether the business intelligence is a good fit for your industry whether it be an HVAC and plumbing wholesaler, and can it perform key analyses of inventory, cross-selling opportunities, and so on. Therefore, make sure the vendor you choose understands your industry well, and can demonstrate positive results with businesses similar to yours.
What do existing users of the software have to say?
In addition to exploring vendor websites, seek out existing user reviews. The vendor website may have a testimonial page, case studies, or other content to show how they've met the needs of other businesses. Beyond their website, search sites such as software advice are great for independent reviews and a highly-respected resource for user reviews is BARC. This is the largest assessment of BI software vendors, and is based entirely on the feedback from independent users.
Does the company offer support? How much?
Once you've decided on which BI solutions meet your needs and have positive reviews, your next step is to determine if the vendor offers support, and if so, how much support. It's a waste of time and money to implement a solution that you find you cannot use. At Phocas, we offer myriad support resources to our customers. We have an online academy full of instructional videos to help you get the maximum return on your investment. We also have a user forum where our users connect, ask questions, and share advice. This is all in addition to our highly-skilled, experienced, and dedicated customer support team.
Does it offer benefits to your whole business?
By now you will have your top candidates chosen. To help you and your shareholders make the final decision, schedule an appointment for a consultation and demonstration. Reputable vendors are willing to offer this consultation free of charge. Ask the vendor to run a demonstration that will simulate your unique pain-points and solutions.
For instance, at Phocas, we offer analytics for sales, marketing, inventory and purchasing, executive management, finance and more. Our customers may begin with a sales solution, but often decide to expand the solution companywide after seeing their initial results.
By harnessing the power of your data, you will get a clear picture of what's really happening in your business, discover new opportunities, and find solutions to potential issues before they become real problems.