Phocas Software is one of first 100 members of the Tech Council of Australia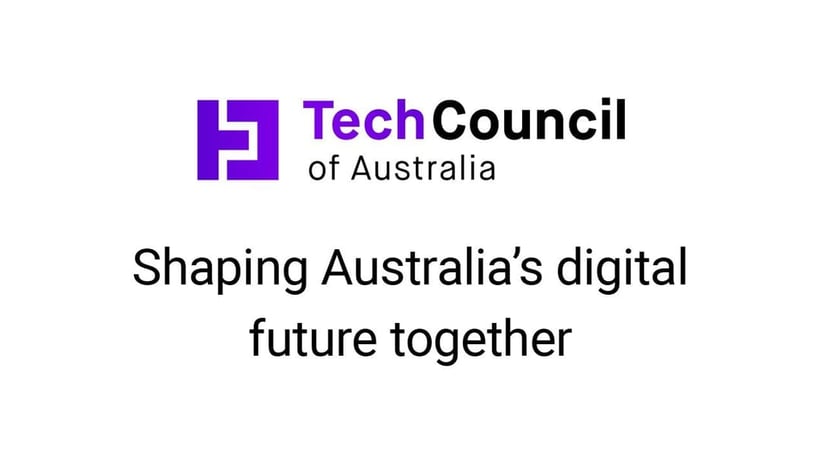 The Tech Council of Australia is a brand-new peak body that represents Australia's tech companies – big and small.
Phocas is excited to join its peers from Atlassian to Afterpay and promising start-ups in the group. The Tech Council aims to be a trusted voice of the Australian technology industry and Phocas is one of its first 100 members.
The Phocas co-founder and CEO Myles Glashier says it's important that this group has been set-up.
"Everyone involved would have loved to have something similar when they started their companies but we are excited that a dedicated tech industry group is in place," says Myles.
"Australian tech is a relative recent success story but is growing exponentially so it's important that we come together and have one voice to government and the community. The nation needs to take advantage of the tech opportunities on offer and so understanding our collective goals and issues is key."
Myles Glashier, CEO Phocas
To date, Phocas has shared its experience with setting up a product development and R&D hub in Orange in regional Australia. We have also provided case studies of how our customers use data analytics and our financial reporting and budgeting software to collate their information, transform it into insights and run their business from anywhere.
Tech Council launches with three goals
The tech council has a formidable team and launched with three ambitious goals
1. To provide one million tech-related jobs by 2025
2. To contribute $250 billion in GDP from tech related jobs by 2030
3. Australia to be the best place to found and scale a company.
Robyn Denholm is the inaugural chair of the Technology Council of Australia and she said there needs to be a national effort to achieve these goals and a significant focus on the tech skills shortage, increased investment in research and development and more tech-friendly regulations from government.
The council's CEO is Kate Pounder, formerly the managing director of Accenture. To coincide with the launch a report was released providing the benchmarks of where the industry currently sits and the reports stated that tech is a critical part of the Australian economy, contributing $167 billion to GDP in the 2021 financial year. There are currently 861,000 people employed in tech jobs.
In a recent interview Pounder said there is genuine excitement in government as well as in industry about what Australia is capable of. She also pointed to recent reform in employee share schemes as a "really positive" policy development.
These policies allows early start-up employees to leave their roles with enough funds to build something themselves. Tax incentives for early-stage venture capital firms are also a step in the right direction.
However, the report suggests that despite much success, the Australian tech sector is falling behind, compared to that in other comparable countries and so the council is keen to address the challenges and achieve the three goals (jobs, GDP, Australia is the best place to set-up) as quickly as possible such as increasing the number of tech related jobs and GDP contribution.
Tech Council tackles talent shortage
One of the first issues the Tech Council is keen to address is the talent shortage in the tech industry. It is a problem that companies globally are facing and the tech industry need to be creative and flexible in its approach to solving the shortfall.
The plan is for the council to partner with the Digital Skills Organisation (DSO) who will work with the council's industry members to promote more widely the opportunities available in the tech industry. The DSO is working with employers to implement a skills-based approach that provides people with the digital skills needed for them to be successful in a tech role.
The industry needs 286,000 people to enter tech jobs in the next four years to reach the 1 million target by 2025.
The Tech Council and DSO have created The Digital Employment Forum (DEF) to bring together major tech employers and educators to transform the way Australia attracts and trains workers. It also aims to develop a cross-economy digital employment workforce strategy to help align the industry, training providers and government on core industry needs, accounting for key roles and levels of skill and experience.
The tech sector has recognised that to find the new talent, the industry needs to expand the pool of applicants. This means looking out-of-the-box and reassessing what transferable skills plus retraining can work for different companies so there are more people available to work in the sector.
To learn more about what job opportunities are currently available at Phocas click here.