Why business intelligence reporting doesn't have to be complex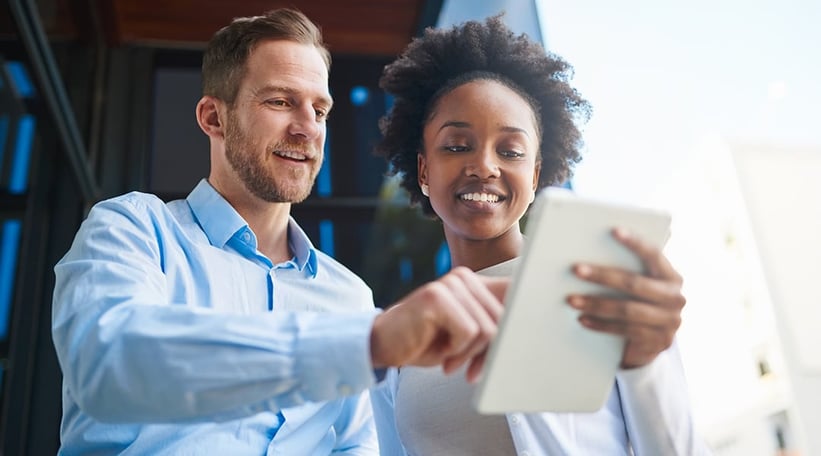 The goal of business intelligence reporting is to transform data into accurate and actionable information for easy analysis and rapid decision-making. Through simple dashboards, all users are able to interpret a full view of business performance. This can be done quickly and efficiently which is important during a crisis. Reports can be created on the spot and the information disseminated companywide. In this post, we will take a closer look at why BI reporting comes without the complexity.
All data sources into one makes for easy reporting
Most companies generate an enormous amount of data. Whether customer information, inventory and warehouse operations, sales or marketing information, data streams in from every department. Traditionally, different departments use their own data storage systems, which can lead to errors, duplication and other integrity problems. To make informed and strategic decisions, it's essential to collect data from your various sources and consolidate it into one single source of the truth.
BI reporting accomplishes this by integrating data from disparate sources into a single repository, presenting a single version of the truth. This single source of truth ensures that everyone and every department uses the same data when making business decisions. In this form, data is easy to analyze, and decision-makers can ask strategic questions such as "What products are in high demand during Covid-19?" or "Which customers are likely to respond to alternate product recommendations?"
Simple dashboards
Reporting is a broad term, but it can be distilled into 'gaining a clear understanding of what's going on inside your business with clear cut data.' Business intelligence reporting provides this information via rich, customizable dashboards and does not require users to be technical to create a dashboard. A user may simply name a dashboard and get started. Widgets offer quick access to most important performance metrics at a glance. They can then choose how they want this information displayed, whether as a chart, graph or table, and so on. BI dashboards update in real-time, so users always have access to the data relevant to their job role. Additionally, users can remain current by creating alerts to notify them when a specific criterion is met.
Real-time updates
With traditional reporting practices, it is difficult to understand and utilize the vast amounts of data collected. Real-time dashboards deliver a simple presentation of the most accurate and current information available. Dashboard widgets will flash as new sales data comes through, ensuring your most important goals and metrics are front and center at all times. A real-time inventory dashboard might display KPIs that impact different product lines such as what stock has newly arrived in the warehouse, what stock remains from the last period, and variance from month-to month, at-a-glance, for example. This way, your purchasing team will have the most current inventory information available as they make adjustments in regard what to order next.
Real-time dashboards also save time with automated reporting. Rather than waiting for someone to generate and analyze a report, automated reports provide clear and accurate information you need, when you need it, despite heavy time constraints. Current information gives executives the flexibility to address potential issues before they become a problem to be solved. And the ability to create and share individual reports between departments improves interdepartmental communication as everyone is seeing the same information.
Fast reporting in minutes
Business Intelligence reporting offers the ability to run reports in a matter of minutes rather than hours or days, saving users enormous amounts of time. With BI reporting, users are able interact with data as needed. They can ask questions and get answers on the spot by drilling into the information further. And data visualizations can be created instantly, based on these ad hoc queries. Visualizations help individuals to interpret data quickly and accurately.
The real-time dashboards that are the hallmarks of BI reporting present data insights quickly and simply so you always have access to the most accurate and current information on what is driving your business' success.
Find out more about business intelligence reporting by downloading this free eBook, Reporting metrics.