Why inventory management is the key to omnichannel success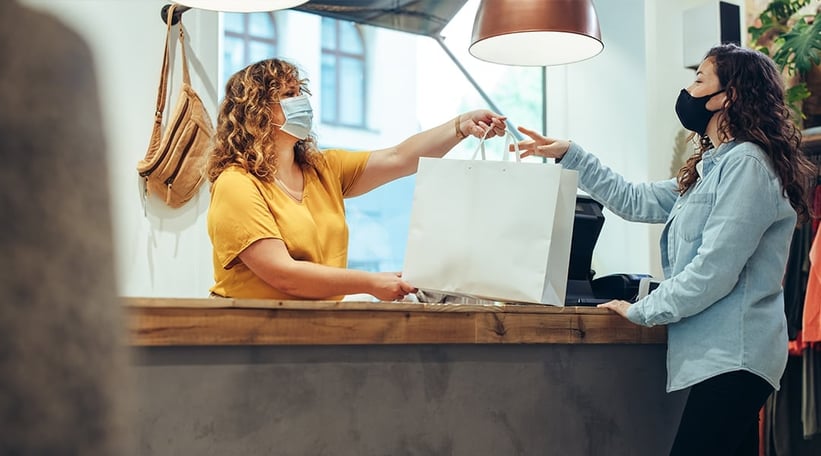 Inventory management is complicated, and people are always looking for new ways to make it simpler. When businesses started offering many product choices people ditched manual processes for scanners and spreadsheets. Then people moved to dedicated software to analyze historical data to predict future demand to avoid under and over stock situations.Now it's an omni-channel experience or providing inventory wherever your customers are, be it online, the bricks-and-mortar-store or social media. Prior to COVID, businesses were moving closer to omnichannel, but today, "the customer is omnichannel. In fact, they don't think about channels at all. They just think about shopping and buying."
A single view of data
Distributors need to know what they have in stock, where it is being stored and how much it is worth for your omni-channel strategy to work.
Companies need to consider all their channels as integrated businesses, particularly with inventory management, to truly meet the needs of the customer. They need to have a clear understanding of sales data, sell thru data, current stock and other KPIs across every customer touch point, which means fully integrating inventory data from across the organization into a single source of truth.
Tracking inventory for one location is relatively simple when compared to a business with multiple branches and distribution centers strategically placed across regional or national service areas. Regardless, both need access to real-time data to manage inventory effectively and accurately.
A single view across all channels allows companies to respond to inventory challenges before they impact sales and cause fulfillment problems. Comprehensive, accurate and real-time visibility across all sales channels is critical to achieve inventory nirvana that could be the difference in your business surviving post-pandemic.
Effective inventory management is critical to remaining competitive and meeting the customer expectations. While distribution centers and warehouses traditionally managed bulk orders, plugging in e-commerce and integrating inventory data from across the business and online as part of inventory optimization means these same operations must manage all types of shipments from pallets to cases to individual items. They must be flexible and willing to adapt to changing conditions and supply disruptions. And they need to have a single, shared view of inventories across all channels that allows for accurate forecasting and decision-making. This omnichannel inventory management will lead to true omnichannel fulfillment that will help meet customer needs, ensure delivery in-full on-time orders while preserving profit margins.
CoolDrive Distribution is a supplier of parts and accessories to the automotive industry. The company has 60,000 products across its a distribution center and 20 warehouses. It also has 40 reps on the road with local and remote customers to satisfy. The biggest challenge for CoolDrive prior to deploying Phocas business intelligence software was the immediacy of the product request. In automotive repair, companies must have the right product in the right place to meet demand.
CoolDrive wanted to better understand its customer relationships so it could maximize inventory investment. After implementing Phocas, the company could see how individual products, stock orders, stock-on-hand, sales reps and locations were performing across its 20 warehouses. BI allowed CoolDrive to more effectively manage inventory to ensure it could meet customer demand.
Measuring inventory KPIs
Achieving inventory nirvana and ultimately meeting customers' demands means tracking inventory KPIs so you can make more strategic decisions and optimize your omni-channel inventory management. Below are a couple of essential KPIs that you should be tracking:
Overstock
Understanding overstock is straightforward. If you have too much of a certain product, and no matter what you try, you simply can't reduce your inventory, then you have overstock. This problem is common especially when those responsible for purchasing simply don't have a clear understanding of sales and stock on hand before they order. This KPI is closely related to inventory turns, or inventory turnover, but is represented as a more actionable form of data. Tracking sales data can help reduce overstock by allocating stock to branches or regions with higher demand.
Can you answer the following questions? Where is the demand coming from? What is the current rate of sale online compared to in-store? Use this KPI to ensure you do not continue to purchase more of the same product. This KPI can also help you understand when to run sales/marketing campaigns to move this product before it becomes dead stock.
Stock on hand
To achieve inventory nirvana, tracking this KPI might be the most important. Tracking what you have in inventory and knowing when the stock will run out, will help you understand how well your company is moving inventory. When you have understock, it means your inventory turnover ratio is high. Too much inventory, and there could be a variety of problems from seasonal issues, change in customer buying behavior, pricing problem, etc. Stock levels need to reflect the volatility of supply and demand, so using data from across your sales channels to improve purchasing forecasting can protect your company from ordering too much or not enough.
Learn more about inventory management in this free ebook: Data driven inventory optimization.