Sales analytics
Elevate your sales with powerful data analytics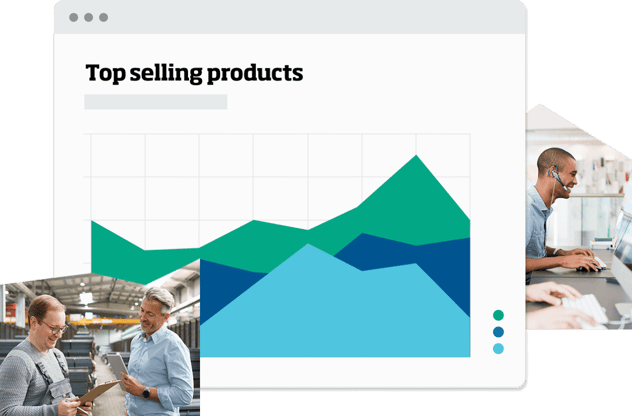 Drive growth and boost your team's confidence with actionable, real-time customer and product data
Whether you need to enable your sales reps, provide visibility for your executive team or make data-driven decisions, Phocas has flexible sales data analysis tools to help. Spend less time building reports and more time driving growth with a solution built specifically around your needs.
Knowing individual results empowers the sales team
Number One Shoes uses Phocas to visualize performance on user-friendly KPI dashboards across its 110 stores.
Data paired with confidence
Sell smarter with visual data analytics
Grow consistently, sell strategically and identify key focus areas with actionable sales intelligence. Get live sales data, gap and risk analysis, trends and new opportunities.
Discover Phocas Analytics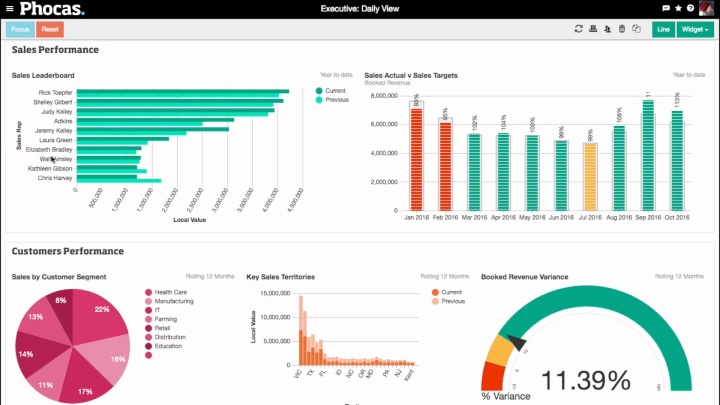 Success story
No more decisions based on gut instincts at Bowens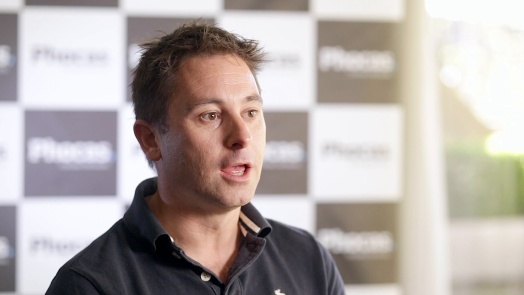 I
t's a simple system, and that's what I like about it. I use it every day, and so do our sales managers and branch managers. Before we had Phocas, we were saying a lot of things that were just a feel; it wasn't actually the truth, or it might have been, but we had no way of identifying what was right or wrong. With Phocas, it breaks it down and gives us the real answers
.
— Luke McEnaney, Group sales manager at Bowens.
Identify opportunities
Quickly isolate your top performing products
Sell faster and more efficiently by identifying top-selling products to both new and existing customers. Salespeople live and breathe by the numbers, with dashboards, you breathe easy and the numbers transform into something useful to guide you through your day and lead you to success.
Enable sales
Arm your team with modern tools
Give your reps easy-to-use data tools, customized scorecards and all-in-one
dashboards
to power better customer conversations. An easy-to-use analytics tool will allow them to prioritize product and market focus based on the number, leverage visual dashboards to make strategic moves and update sales priorities on the fly. Together, you can figure out what's working, what's not, and how you can adapt.
Report efficiently
Track sales activity and success like never before
Provide critical sales data across your organization and help your executives, operations, marketing and management teams get a clear understanding of sales performance with insightful reporting tools. Streamline the process with personalized scorecards and performance reports that make it easy to manage, reward and troubleshoot.
Phocas benefits for sales leaders
Priorities powering profits
Data that comes even a few days late can be outdated and unusable. With real-time data analysis and visual dashboards, you can make real-time decisions that drive your revenue forward.
Identify your highest priorities with intelligence and data visualization tools built around your business.

Data visualization at your fingertips
Provide executive forecasting and track the performance of new initiatives in real time using flexible and powerful data visualization tools.
Manage your sales reps efficiently and troubleshoot underperformance quickly and easily.
In short, spend less time reporting and more time selling!

Understand customer needs
Gain insight into your customer needs and purchase trends to go beyond tangential sales knowledge. Customize your sales focus and improve conversion rates by using actionable intelligence every day. Pivot quickly and follow market trends to ensure you're always a step ahead of the competition.
Hundreds of sales managers share the love
Our mission at Phocas is to make people feel good about data. This is reflected by our customer satisfaction -
the highest in the category
- and the fact that 97% of surveyed customers* would recommend us to a friend!
Product Satisfaction
10
Phocas
Business Value
9.6
Phocas
Customer satifaction
9.4
Phocas
Build the case for strategic selling - the ultimate guide
Use data analytics to prioritize product and market focus based on the number, and massively improve your sales performance. Download this step by step guide for sales leaders.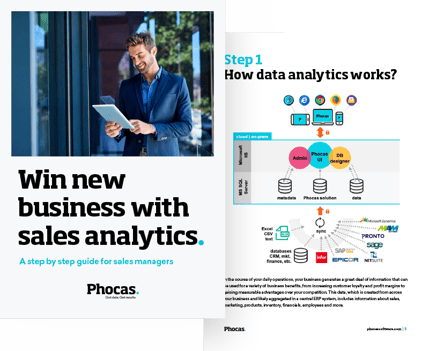 Understand the past, operate better today, and plan well for the future
Whether you want to get your data organized for your team or you're looking to combine business intelligence capabilities with financial reporting, planning and analytics… We can guide you. Let's see if we can help.