Need healthcare analytics? Here's four ways it can enhance your business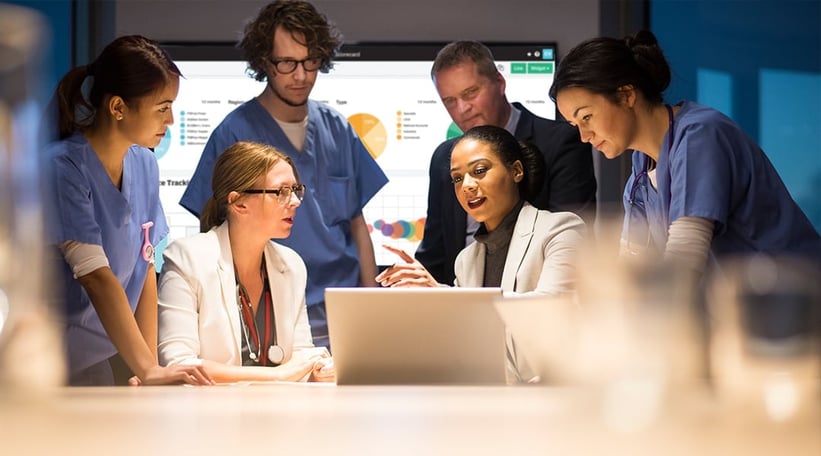 Health analytics is the consolidation and analysis of data in the healthcare industry to support decision-making and make improvements. When used well, healthcare analytics can reduce costs, predict shortage of medicines and improve the general quality of patient life.Jenn Fulmer from IT Business Edge is correct when she writes "Data is everything in the business world. It tells companies where they're succeeding and what they need to work on. However, having data isn't enough. You also need the ability to view the data in a way that makes it easy to draw conclusions and form insights into your business."
She also adds: "Data visualization software pulls data from your company and organizes it into graphs and charts, allowing you to quickly see trends and outliers. While all industries need visual representations of their data to make more informed decisions, companies in different industries might need to segment their data differently or be able to share it in different ways." The healthcare industry is one such industry that has it's own KPIs and metrics and the need to slice and dice for each audience such as hospitals, age care facilities or individual patients.
To help people find the speciality providers of different types of analytics, IT Business Edge has put together a list of the best data visualization tools and software for 2021 and separated them by industry. Phocas data analytics which has a speciality for healthcare has been shortlisted for this industry. Check it out here. Phocas has many medical device and product suppliers and manufacturers as customers.
When it comes to selecting suppliers, healthcare providers focus on four key factors: quality, service, reliability and price. The medical supplier that maintains exceptionally high standards of quality, service and reliability that can contain costs and prices, will be well ahead of its competitors. One way to help them do this is with healthcare analytics.
Medical suppliers typically use information systems that contain a wealth of data. However, this information will not hold any value if not analyzed for insights. There are four key things that healthcare analytics can help medical suppliers with:
1. Process improvements
With an analytics tool, you can harness the data stored in your systems to identify opportunities for innovation and improve processes to enjoy greater efficiencies. Additionally, these tools enable medical suppliers to extract data and analyse reports from every aspect of their supply chain and distribution network. This will help medical suppliers obtain greater efficiencies in sourcing, production and distribution.
2. Demand planning
However, medical suppliers shouldn't only be concerned with delivering efficiencies, they need to ensure their supplies can meet their customers' demands. Using analytics and BI to analyse their data, medical suppliers can identify potential growth areas by product, geography or customer. They will then be able to forecast future demand and ensure they engage in effective demand planning to keep up.
In some cases, to meet additional demand, they may need to establish new facilities or expand existing ones. Regardless, analytics will help medical suppliers prepare for future customer demands and, ultimately, improve sales results.
3. Overcoming challenges
Not only should medical suppliers be concerned about meeting potential increased demands by healthcare providers, they must also be prepared for changes in priorities and anticipating low demand. They need to analyse sales and inventory data to identify slow-moving products or products that are being overstocked due to a decrease in demand levels.
In addition, it is necessary for suppliers to always be aware of potential bottlenecks in distribution and delivery. Through analytics, you have the ability to monitor the lags and put in place the means to overcome this, to ensure you are delivering to the expected standards of service and reliability.
4. Managing costs
Supply and distribution channels vary considerably by geography, product type, local regulatory approvals, commercial relationships, and other factors. Through healthcare analytics, you have the ability to breakdown the costs for each link of the supply-chain. You can also identify the factors contribute to those costs. For instance, if you find that shipping and transportation costs are too high, you could take action immediately to get a handle on your costs.
Also, greater insight and visibility into the supply chain can facilitate greater collaboration with customers and partners. This collaboration will lead to the reduced likelihood of stock outages and surpluses.
To find our more about the Phocas healthcare analytics, download this ebook.