5 ways to use business intelligence software to adapt to the new normal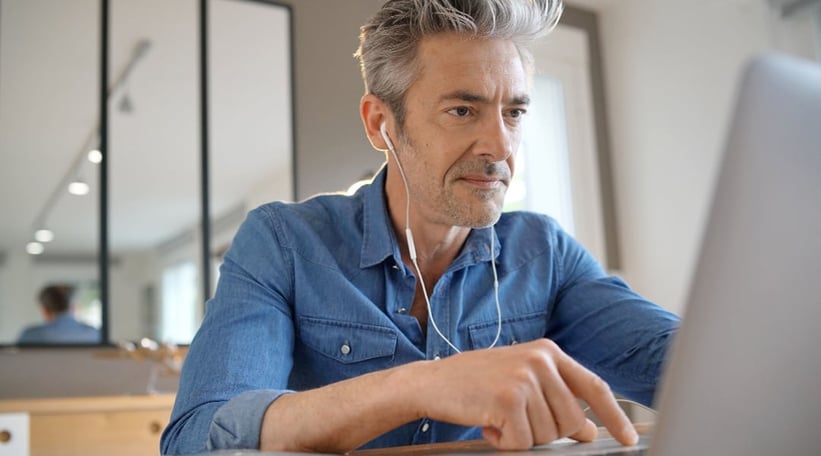 Phocas customers operate in distribution, manufacturing and retail, so they're always analyzing their data to improve business performance. Covid-19 has impacted everyone; some are experiencing spikes in demand, whereas others have had to pivot exclusively to online sales. While the situation is different for every business, the common thread is using business intelligence software to make critical decisions about inventory, cash flow and how best to serve their customers to adapt to the new normal.
Thanks to the willingness of our customers to share their current experiences, we can provide some examples of how business intelligence is helping companies to trade through these unprecedented times.
Inventory management - projected inventory levels
American Metals Supply (AMS) provides sheet and coil steel, prefabricated duct and fittings, and HVAC products to commercial construction projects.
"We are using Phocas to look at our inventory levels of all our metal type lines and identify areas where we can trim the fat," said Brandon Gregory, Supply Chain Manager for AMS. "We know the value of raw steel is going down, so the longer we operate in the current business climate, the less value our raw steel inventory will have. We are working hard to sell metal, but not at a loss, while also managing current orders and new P.Os."
Gregory is spending much of his time in Phocas monitoring buy lines and price lines across his eight branches to reduce inventory levels, while shuffling surplus to other areas of the business to prepare for changes in demand and to free up cash flow.
The Phocas team worked with Gregory to add open sales and purchase data to the AMS inventory database. A new measure was created that allows AMS to see in both dollars and pounds their projected inventory levels (PIL) in addition to traditional inventory on hand data. AMS tied this into a dashboard that calculates months on hand and months PIL that can be filtered by line and/or branch to uncover areas to address.
AMS and many of its partners and customers are considered essential businesses, but job sites are closing down or changing dramatically as trades are no longer allowed to intermingle on the same project. These changes enhance the importance of consistent communications with customers and closely managing delivery schedules to match when customers will be available to receive the shipments.
Inventory planning for loyal customers
Bunzl Safety is experiencing unprecedented demand for its personal protective equipment products.
"Phocas is super critical for our business and right now given the challenges to both supply from China, and demand for protective wear in the local market, it is invaluable," said Fadia Chidiac, Finance Director at Bunzl Safety.
"Our business is heavily reliant on imports from China and it is crucial that we are ordering the right stock. At the moment the right stock is the PPE products that are in such high demand. We are lucky we were on the front foot when dramatic changes to the supply and demand for these products hit. We prepared a 'Stock Availability Report' in a Phocas dashboard that gives us visibility by stock keeping unit (SKU) showing us what we need, when we'll need it and when it will be delivered," said Fadia.
Decision makers, purchasing teams speaking Mandarin to suppliers in China; account managers, servicing mining companies in Australia, and managers across the executive teams and in distribution centres and operations are using Phocas at Bunzl Safety daily. In Phocas they look at product categories, suppliers, and SKUs. From it they are understanding customer buying behaviour patterns to predict orders, analysing who the most important customers are, what they are buying and what are they short on. From a place of understanding they act. Moving ahead with stock ordering and management strategies and sharing status and fulfilment timelines with valued customers.
"Customer fulfilment and satisfaction is our upmost concern and we don't want to run out of stock. We want to be able to deliver on the contractual commitments we have to our loyal customers. To do that we need to manage stock very carefully. We need to order the right quantities, reserve stock for some, not take on new customers and in all cases and communicate factually. All of this depends on the availability, accuracy and usefulness of our data.
Meeting customer expectations
Muk is an Australian haircare brand, established in 2006.
Its products are designed for hairdressers and include everything from the technical 100 plus range of hair colours to hairdryers and speciality shampoos and conditioners. Muk manufactures its products in Australia, China and Italy and as well as servicing salons nationally, it also exports to 20 countries via a direct distributor network.
Rob Seeley, Business and Brand Development at Muk says approximately half of its Australian customer base of salons are closed. Muk continues to work with those that are still operating to provide them with the product their customers want.
Muk uses sales history in Phocas to advise its customers during this difficult time.
"Open salons are servicing appointment clients with their colour expertise but are experiencing limited cash flow. Our Muk reps want to continue to be trusted advisers and assist the owners in purchasing what they are more likely to need, based on purchase history.
Muk is also using its data to keep the spirits of its sales team high during the crisis by sharing good results that continue to happen.
Reforecasting
Gold Medal International (Gold Medal) is a premier apparel supplier to leading department stores and sporting goods retailers across the U.S.
The team leading the third-generation family-owned business has relied heavily on its reputation with retail customers and the industry to instil confidence in the future.
"While our customers are pausing and re-evaluating their own needs, we are having conversations to ensure them that we will continue to be here to support them when they are ready," said Lewis Rotstein, sales manager with Gold Medal.
The Gold Medal team uses its data to look at various new business scenarios more quickly.
E-commerce
While retail has seen a massive shakeup due to associated lockdowns, some are finding benefits. Gazman, the menwear's label, has seen a 100% increase of online sales during the pandemic. It using business intelligence software to review the demographics of customers, what geographic locations and the different product lines so it can plan for the future.