A buyer's guide to the best business intelligence software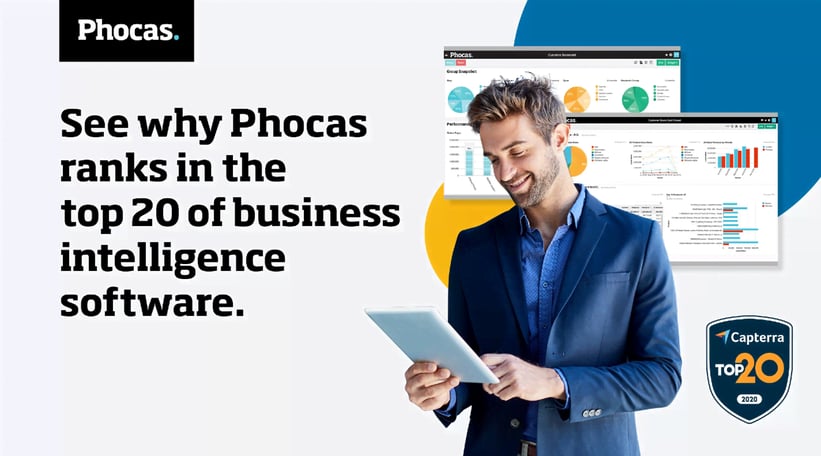 Business intelligence software is a competitive marketplace, and many cloud-based vendors sound the same. So how do you determine what's the right fit for your company? At a macro level, it's crucial the BI software supports your company strategy, is compatible with your industry and works with your tech stack.To help you navigate through the options, we outline 8 considerations in the buyers guide to the best business intelligence software.
Buyer's guide: best business intelligence software
1. Check out customer review sites
Online forums and customer review sites are useful to learn from the experiences of other business intelligence software users, primarily if they work in similar industries or job roles. In these forums, you'll be able to learn what users are really saying about the software and how it helps them in their day-to-day roles.
2. Make sure the BI is specific to your industry
Does the vendor have strong industry expertise so they can provide their customers with key insights? Understanding an industry's challenges such as managing a large portfolio of products, driving efficiencies in production and real-time reporting can ensure the vendor is building a BI software that matches their customers' data needs.
3. Does it come with interactive dashboards?
Dashboards are great inventions and help executives and frontline staff to see snapshots of how your business is tracking. Dashboards need to be intuitive to build yet collate a range of business data. The end product should be an easy to understand visualization that is updated regularly.
4. Does the BI have built-in KPIs?
There is lots of talk about KPIs and the biggest challenge is often finding the right ones to measure. For instance, what's the best KPI to provide insight into your customer profitability or stock management. Industry specific business intelligence software comes with the ability to build out a range of KPIs across all job functions from executive, sales, purchasing to finance.
5. Does the BI allow integration of multiple data sources?
Understanding what integration is possible, what APIs the provider has and how often the data is updated is crucial. Finding a BI software that combines information from data sources such as ERP, CRM and sell-thru data into one view can help your organization get a single source of truth.
6. What ad hoc reports can you run?
Helping to improve reporting is one of the key reasons people decide to use business intelligence. Ad hoc and self-service reporting, which means anyone in the business can run a report is very useful and helps answer questions quickly. It also frees up your time to focus on making decisions or finding up-selling opportunities in your data.
7. Can the BI software spot trends/problems
Business intelligence is not just collating and organising data from many sources (even though that is a benefit); it's also about the insight it brings to your business.
Make sure the software can alert you to falling sales, low profit margins and sales rep activity. With some solutions you can set color-coded alerts to automatically appear on your home screen or dashboard when performance against a target reaches a certain point. The alert appears if a number (e.g. sales figures) falls within a red, yellow or green range. You can also subscribe to have an alert emailed when it reaches a particular status.
8. What customer service is offered?
For many companies, having a dedicated account managers is important and helpful when it comes to enabling your users and troubleshooting issues. Making sure the vendor provides online and in-person training resources, and has an easily accessible customer support structure, can help maximize your investment.
Why Phocas? A top 20 best business intelligence software product
We are excited to advise that Phocas has been named a top 20 business intelligence software product by Capterra*, a free online service that helps organizations find the right software. The top 20 business intelligence report is available here.
Here's what two customers wrote about Phocas on Capterra.
"Phocas is extremely easy to use for a non-technical users. It holds huge amounts of data and is pretty fast at being able to get the information required out of the system fast." Commercial director, Electrical/electronic manufacturing
"Being able to run reports in minutes instead of hours has saved me so much time. It helps me work more efficiently.What I most like about Phocas is I can get to the information I need by how I think about it. While someone else in my company can get to the same exact information." IT Manager, wholesale distribution
After reviewing 8 key considerations for BI software, we'd love to meet about your business specifically. Book a demo with the Phocas team to find the best Business Intelligence software for your organization.

*The content for the Top 20 report is derived from independent research and user testing; end-user reviews and ratings; and vendor-supplied and publicly available product and company information applied against a documented methodology. The results do not constitute an endorsement by Gartner or any of its affiliates.