Business Intelligence Software for Microsoft Dynamics AX ERP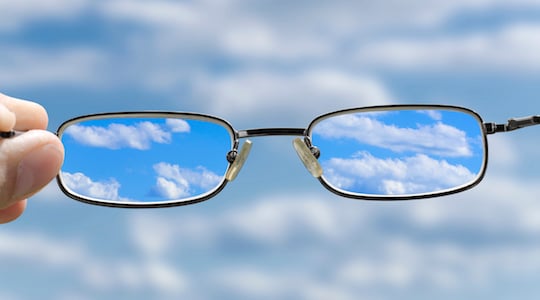 In a recent blog, we looked at how Phocas Software's business intelligence solution provides benefits to users of the SAP Business One (B1) ERP. Today, I'm going to explore how business intelligence software can assist users of the Microsoft Dynamics AX ERP tool.
Dynamics AX Pros
According to CNET user, MichaelJM66, Dynamics AX offers "lots of modules, [a] wide breadth of functionality, with extreme configurability" as well as "out of the box, pre-built capabilities for a number of industries".
In addition, Business-Software.com asserts that Dynamics AX is "designed to provide a seamless user experience for handling both structured and unstructured data".
Finally, ERPSearch.com declares Dynamics AX to be a "key player among ERP solutions—being positioned in or near the leader sections by notable analyst firms".
Dynamics AX Cons
With that being said, Dynamics AX also has its limitations.
SoftwareAdvice.com user 'Kyle from Mattress Firm' states that with Dynamics AX, "you must be very patient as the system is incredibly slow" and cannot "maintain a large volume of traffic at once".
ERPSearch.com found that the Dynamics AX "user interface (UI) is satisfactory, but fails to take advantage of the lessons learned from consumer technologies and does not deliver a rewarding user experience".
Finally, a TrustRadius user with seven years of Dynamics AX experience believes that "Integration with Microsoft CRM" and other ERP systems is a disadvantage of AX.
Make Dynamics AX Go From Good to Great
All in all, Dynamics AX is a good ERP tool but there are opportunities to make it great.
Businesses of varying sizes including Russell Corporation (the producer of AFL footballs), Eagle Lighting and Multigate Medical Products use Phocas Software's business intelligence solution to improve their access to Dynamics AX.
Simple Interface
When we spoke to Jackie Read, Operations Manager at Russell Corp to learn why she was looking for a tool to get more out of Dynamics AX, she said:
"The reporting that comes with AX is so complex our staff would need a university degree to manage data out of it. A previous reporting tool would take forever to generate the tables and reports that we needed. We went to market to find a solution that would make things much easier.
Ms Read also saw the benefits of Phocas Software's simple interface giving her a better insight into her data:
In terms of efficiency and visibility into our business, the improvements so far have been 100 per cent. Reports that use to take hours now take minutes".
Mobile Business Intelligence
In addition to speedy access to data, another benefit of using Phocas alongside Dynamics AX is Phocas' industry leading business analytics solution. If you're away from the office, you can stay connected to your business and access your latest sales, finance and inventory information from anywhere with an Internet connection.
Speedy Dashboards
If you're a highly visual person or want to be able to quickly analyse the trends in your business, our popular self-serve Dashboards allow you to view how your business is faring in different time periods and across different regions and product lines.
We're confident you'll be impressed with how Phocas can make you and your company more efficient and effective with data. In the words of Russell Corp's Jackie Read:
"The Managing Director loves it. Not being a technical person, he now has an easy tool to pursue a particular train of thought or line of investigation, analysing whatever data he wants when he wants to."
If you'd like more information, please watch our demo video. Alternatively, if you'd like to join the many other companies using Dynamics AX with Phocas, simply book a demo with us.