How to master data analytics without a data science degree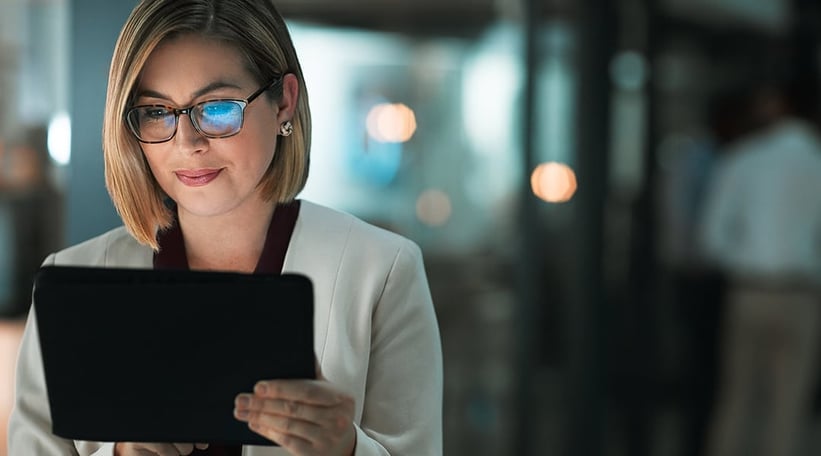 Many business people want to improve their understanding of data but don't know where to start. The good news is companies like Phocas spend everyday making complex data sets simple to understand and visualize, so managers through to frontline staff don't need to obtain a data science degree to get information. Instead they can come together and collaborate about their data and feel confident about their decisions.To master data analytics you need a suitable self-service solution that your entire team can use.
Self-serve analytics
Self-serve analytics enables everyone to access a shared understanding of information, analysis, and reporting. Whether salespeople on the road or inventory workers in the warehouse, they will be able to track the metrics relevant to their roles and make important decisions related to their responsibilities.
The growth of the company now becomes the responsibility of everyone. Together, they can maximize opportunities, compare sales across branches, address inventory and delivery challenges, analyze budgets, refine marketing campaigns, and improve customer loyalty to maintain the advantage over your competition.
The challenge and excitement for a data analyst lies in solving a problem so to master data analytics, we recommend adopting this mindset. The different views from which a problem can be answered, how you present it to different people in the organization and how to use the data in relation to broader business issues are important considerations. Once you decide what you want to do – you drive – and you use the dashboards as a guide.
Dashboards are a key feature of self-serve analytics and can be the benchmark for whether a business person masters data analytics. If you can build a dashboard, present it to others, add or rearrange different widgets according to areas of focus you are well on your way to using data analytics effectively.
Dashboards that everyone can master
From a dashboard, executives will be able to monitor things such as the company's total revenue, including sales, over a given period of time. The Revenue vs. Forecast metric allows executives to see if actual revenue is higher or lower than the projected budget. Profit margin will reveal how much profit is made on each dollar of sales before expenses. And the growth rate metric will show the percentage change within a specific time-period and given a certain context.
Branch managers can use their dashboards to ensure they have enough inventory coverage by monitoring metrics such as stock cover per branch per month; how much deadstock the have on hand; as well as sales performance by branch location or products.
An inventory manager can monitor warehouse stocking efficiency and use of warehouse space. For instance, measuring product assortment ensures an adequate variety of products for the consumer. Turn numbers show the number of times a company sells and replaces its stock during a period of time. While stock on hand shows the total amount of any item currently in the warehouse, regardless of whether it is available for use or sale. The delivery in full, on time (DIFOT) metric measures the performance of the supply chain and the ability of the warehouse to ship orders in full.
The sales team can gain control over their sales by monitoring metrics such as actual sales vs budget, sales across product lines or by person. Customer profitability, or customer declining purchase value. Working hand-in-hand with sales, the marketing department can set metrics to display the overall performance of social platform accounts, campaigns, lead nurturing, as well as the marketing impact on revenue, lead to sales ratios, and customer value.
Data analytics gives people the confidence they need to make important decisions related to customers, products, inventory and staffing. In addition, when you integrate data from across your business, giving insights into the bigger picture, the growth of your business becomes the responsibility of a much larger group of people.
Data analytics helps your team track the information that is important to their piece of the business. A self-service solution will allow them to set-up customized dashboards that make it easy to see top-level information and then dig deeper to find more transactional, customer or product data. Every search they conduct becomes a report that leads to further discovery and powerful evidence to direct their strategies and decision-making. Your executive team, managers and staff can use the dashboards and unlimited reporting to concentrate their efforts on the areas of the business that need the most attention.
While the IT team may be involved in the implementation (to configure the data sources), the right data analytics solution can mean a lighter workload for your IT team moving forward.
Ask yourself, "What is the value of my business data?" "How can data analytics benefit my business performance?"
Understanding the value of business data and how important it can be to the success of your business will help you master data analytics.
To learn more about finding the right self-service solution download the free eBook: Dashboards and scorecards