How to Succeed with Business Intelligence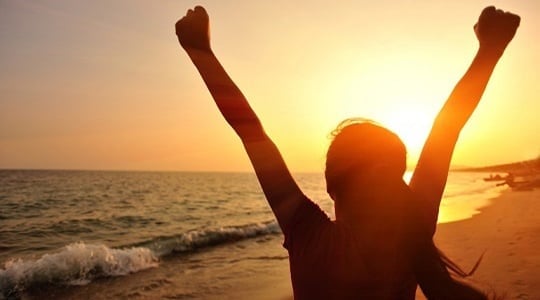 Earlier this week, I discussed why business intelligence (BI) projects fail. Now let's look at how to succeed in a BI project.
It's not that business intelligence projects are unusually cursed, but they do have some special requirements for success.
Think big
One thing companies must do is think bigger, says Deloitte Consulting in its report, "How to Build a Successful BI Strategy". Because BI has the potential to bring decision-making to every layer of the organisation, in the earliest project stages a sound BI strategy must be laid that anticipates and scopes the needs of all relevant business areas.
Take me to your Leader
The project leader needs that elusive combination of technical expertise and business understanding alongside social intelligence to navigate all layers of the enterprise. Winning and maintaining executive buy-in and having the chutzpah to make timely decisions support a healthy project.
Bite-size chunks
Deloitte Consulting says an iterative approach to BI implementation gives the best chance of success. Think big, but start small. Define each segment of the project and most importantly, align it to a specific business requirement that's part of an enterprise-wide blueprint. Such a simple sentence for such a very big task.
Ask first, design later
It's those small, day-to-day management decisions that add up to create real change and business health, Deloitte says in "Implementing BI in an ERP Environment". A BI solution implemented well gives managers the right information at their fingertips to do just that.
Broadly speaking, the project team has to:
understand what questions each business unit needs to ask to operate more efficiently
find the datasets that answer those questions
work with the vendor to integrate them.
For instance:
Which departments/divisions/layers does the company want to analyse?
Who's going to be asking the questions?
What sorts of questions?
What issues or problems are on their wishlist?
Does data need to be cross-referenced with HR, logistics, finance, payroll etc?
What reports are business users already generating through IT, or self-creating?
What's their wishlist beyond those capabilities?
How do they want to compare data?
How will they want to present that information?
Will they want to export it, share it, combine it with other reports?
Do they want just historical data, or live data too?
The BI vendor has to be really clever at creating complex data relationships on the back-end to make front-end data discovery easy for users. That's what supports fast user adoption and ultimately, ROI.
Fill the gaps
In its report, "Understanding Why Users Disengage from the Corporate BI Initiative", Gartner adds that organizations should analyze the gap between:
what the preferred BI solution offers
what users actually want now
and what they're likely to need in the future when current needs are satisfied.
So, factor in a lot of talk time.
The A Team
Responsibility and accountability for all tasks has to be assigned. As frustrating as the sign-off process can be, it avoids overhauls down the track. The vendor has to tick the "We did it right" box and the business (from IT to users) has to check the "Yep, we agree".
Train `em to retain `em
Training has to be part of the budget and project timeline for users to join the BI conga line successfully. That means running a training audit to find out who needs what kind of, and how much, training. Otherwise, new users waste time dancing around the possibilities data discovery offers.
Phocas Software consistently ranks #1 in Implementor Support in the world's largest business intelligence software review, the BARC BI Survey. To see Phocas in-action, click here