Integrating your tech: is your stack working together to deliver data results?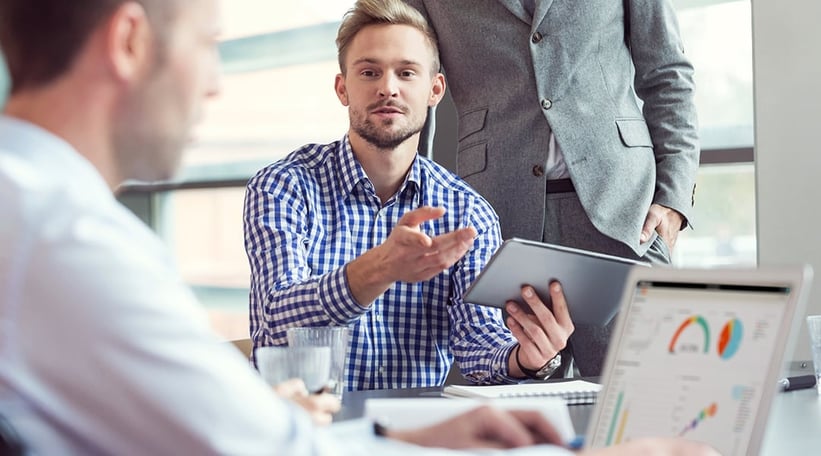 In a manufacturing or wholesale business, there is a lot of information to keep track of. As an IT manager, you might find that everyone is looking to you for all the answers too, which can be stressful. However, as we all know, it's very difficult to provide solutions when the information you are looking for is scattered everywhere. This can include everything from spreadsheets to CRM to your Enterprise Resource Planning (ERP) system.
If you can relate, then tech stack integration is what you need. This is because you need all of the software tools you use to work together to deliver data results. Here are some of the ways you can achieve this by focusing on bringing all of your data together.
Points to consider for delivering data results with tech stack integration:
Bring all disparate data together
As we mentioned above, it's incredibly frustrating to try and manage information or make decisions when you don't have access to all of the information at once.
However, when you focus on tech stack integration, the software tools you are using become the means for bringing everything together, and not the other way around (which often happens, unfortunately).
With tech stack integration, all data is consolidated because your software systems are designed to pull it all together, whether that data is from the factory floor or salespeople out on the road.
As the systems are linked, more data becomes available, improving business performance and scalability within the organization.
Design complementary systems
With all of the different software systems that we use today, things can get messy and complicated when so many different tools are used.
With tech stack integration, the approach is different because tools aren't just used for a single purpose. To make your life easier, and your business more profitable, the tools that are used should all complement each other and work together to provide access to relevant data (which is the most important thing).
While some software tools might seem very helpful, the way they are designed also might not be right for your particular industry, or personal preference.
Get everyone involved
The beauty of accessible data is that everyone in the business can get involved at any stage, which can help streamline production and delivery.
Instead of having to rely on IT to provide all of the information, with tech stack integration, all of your tools work together, so it's easy to jump in at any point and get the information you need to make a decision.
With this kind of functionality, you can avoid all kinds of bottlenecks, as no one has to wait for data to be provided before making decisions to move forward.
If everyone on the team can be empowered to make their own decisions based on the accessible data, you're also bound to see massive improvements in productivity.
Choose wisely
With tech stack integration, it becomes easy to see what tools are the most valuable, or which are the most integral to the running of your business.
The amount of software innovation today means that there are many competitors in the marketplace when it comes to managing fundamental business activities like data analytics . This is helpful from a consumer's standpoint, but as an IT manager, it can be difficult to make a choice.
When you start thinking about all of the data that you need to manage, it can be very overwhelming. However, instead of having to think about how you're going to integrate your existing tech stack, Phocas can do all of this for you.
Phocas is specifically designed to bring disparate data sources together in a single interface. Therefore, we can help with managing and streamlining all kinds of businesses processes such as reporting, measuring KPIs and managing inventory.
For more information about what data analytics solution is best for your business download this eBook, A buyers guide to the best business planning and analytics software.