Transform your IT team into a strategic asset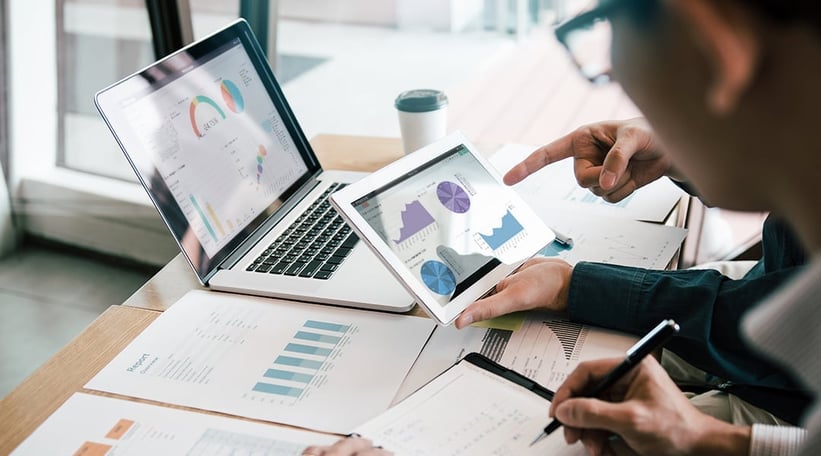 As advancements in technology continue to alter the way we do business, the role and function of the IT department must also adapt. IT managers need to consider ways to shift the IT department from the role of a cost center to a strategic asset. By developing innovative strategies that marry technology with business goals, your IT department can be your company's competitive edge and drive efficiencies and superior customer service.
Information technology's changing roles
In today's business environment, a company's vision and goals need to underscore the strategies of its IT department. Yet, instead of implementing innovative technology to drive business strategy, the traditional IT department is focused on managing daily operational tasks. However, the lack of a strategic plan can increase your daily tasks, making it difficult to find the time to develop a strategic plan. Therefore, getting stakeholders on the same page is a critical first step to transforming your IT team into a strategic asset.
First, the IT department's role in helping the company achieve its business goals should be clearly defined. Technology is a means to that end. For instance, in addition to managing costs, the IT department can identify which business processes are inefficient and costly and find new ways to use technology to automate tasks. Once the role of your IT team is clearly defined, they are better equipped to create a strategic vision for your technology.
Connect IT to business outcomes
An IT department focused solely on controlling costs has limited usefulness. When the IT department becomes a strategic asset, its focus shifts to the execution of the company's vision. For instance, the IT department can help increase revenue and lower costs in other departments. As such, the focus should go beyond financial performance and include desired business outcomes such as risk reduction or increased customer satisfaction.
When the IT team becomes a strategic asset, some common business outcomes occur: With access to granular insights into your performance, your IT team can easily pinpoint areas where processes can be automated and operations streamlined. Improved efficiencies lead to cost reduction. Improved efficiencies may also improve employee productivity and minimize the need to work long hours. This can lead to a better work/life balance which will help increase employee morale and job satisfaction. Detailed insights into performance can help ensure quality customer service, leading to increased customer satisfaction and the possibility for referrals.
How effective are your current systems?
Many companies are drowning in data and have no way of managing it effectively. In fact, many companies find they waste valuable time sifting through their many data sources for deeper insights into their company's performance. When managers do find the data they are looking for, it must be merged and converted into an easy-to-understand report. This means these companies cannot quickly adapt to an ever-changing marketplace. The ability to adapt requires innovative systems with the flexibility to adjust to the business' changing needs. If your current systems can't present your business data quickly and efficiently, then other solutions should be considered.
Your IT strategy ought to be the driving force behind your technology investments. For instance, to make decisions based on the facts, it's critical to invest in a solution that can funnel your data from your disparate sources into one single source of the truth. In this way, your data can be accessed in real-time from a dashboard and presented in an easy-to-understand format to help users make data-driven, strategic decisions. This saves valuable time and energy while eliminating errors and inefficiencies.
Advancements in technology are likely to remain a key business consideration. Don't limit your capabilities with an outdated IT department framework. Instead, modernize your IT department so it works together to support the rest of your company.

To find out more about business planning and analytics platform, check out the free guide here or click the button below.