What do customers want? and how to deliver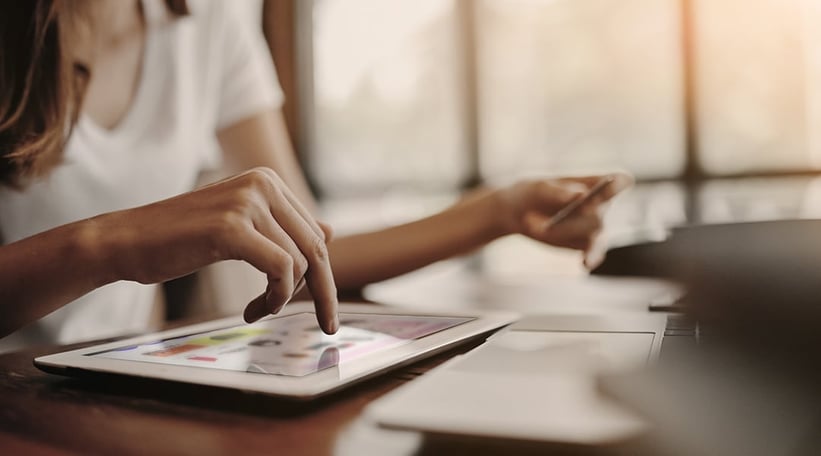 One of the biggest questions businesses have always faced and will continue to face in the future is: What do customers want?
The long-term effects of the COVID-19 pandemic have added an extra component of mystery to this, as impacts on consumer behavior change how the global supply chain works. Whether your customer is another business or a consumer, anticipating the needs of your customer as we all move into a new way of living is key to keeping your enterprise successful in the long term.
Here are five of the top things modern customers want and recommendations about how to deliver them:
Increased eCommerce availability
During the early days of the COVID-19 pandemic, many customers increased their usage of online shopping to avoid leaving the home. The increased convenience of these services, combined with the sophistication of product selection and reviews, is likely to make them stay popular.
This means to stay competitive in any line of business, you need to have a multi-channel online presence that makes it easy to find your offerings and purchase them. As people are adapting to working remotely and keeping unusual hours, your online presence needs to work seamlessly 24 hours a day or offer fast and accurate help for common issues customers experience.
Faster delivery and service
The pressure is on for businesses of all sizes to provide faster delivery, even manufacturing businesses that don't deal with the end customer. To assess if there are issues with your delivery, it may be necessary to take a look at data related to your delivery in full on time, or DIFOT.
DIFOT measures the number of orders that were delivered accurately and on time. While this might seem like a basic metric, it speaks to the core reliability of your supply chain and by extension your business.
Products that reflect their values
More than ever, customers are using their money to support businesses that reflect the morals and values they hold dear, such as locally made or sustainable. In fact, a Forbes survey shows that more than 60% of younger Americans prefer sustainable brands to potentially cheaper ones with business practices they don't agree with.
Corporate transparency
Along with the added concern about corporate values, there is a need to understand what a company stands for, how the supply chain is run, whether business practices are ethical, and what the company does to give back to the community.
Companies that are transparent about how they do business and make it easy for potential customers to find that information have a greater chance of success with this segment of the market. This can be as simple as providing information on the company's mission statement and business practices online, where potential customers can easily review it.
A full-service experience
Keeping customers once you've already gotten them to buy is an important part of your company's success. If dissatisfied, once they leave, unhappy customers can spread negative word of mouth about your services. Even if they are mostly satisfied with your offerings, if you're not providing service and convenience, customers might leave for a competitor that does.
One of the top reasons for account loss is the lack of focus within many organizations on servicing existing customers. While it is natural for a sales team to focus on bringing new accounts in, making sure that existing clients are satisfied and aware of new offerings you have on the market can go a long way towards retaining these accounts.
In order to understand how well your company is providing these services to your customers, tracking data and analytics is vital. Having the right data and knowing how to interpret it is the first step in understanding your overall success. Account managers must use the behaviour of the customer to provide useful information about the products and services they buy or why adding these complimentary products can save them time and money.
If you need help understanding how to measure relevant data and interpret what it means for your goals, Phocas can help by going beyond limited data analysis. Phocas is a cloud-based, SaaS company specializing in data analytics and dynamic reporting for the manufacturing, distribution, finance, and retail industries.
To learn more about building a case for data analytics, download your free ebook here.