Wholesale distribution business intelligence (BI) success stories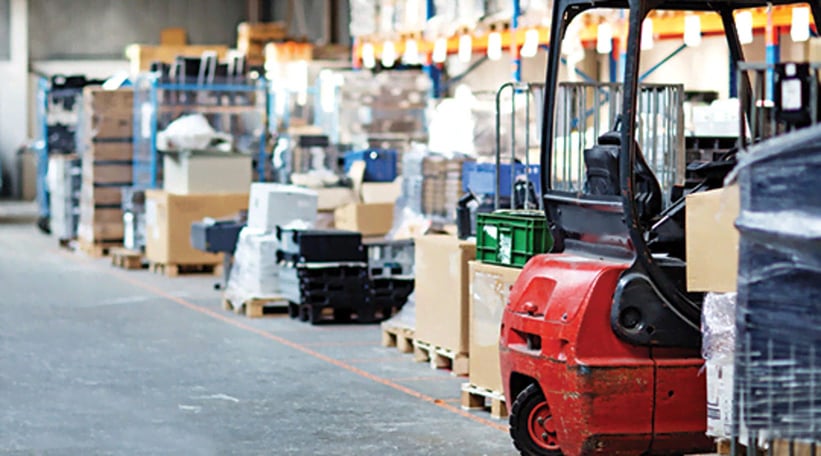 The wholesale distribution sector is big business. In 2015 alone, the National Association of Wholesaler-distributors (NAW) reported that wholesale trade equaled $5.35 trillion. So how can business intelligence be used in a wholesale distribution business?
For wholesale distributors, competition is fierce so visibility across every aspect of your business is imperative to drive profitability.
Here at Phocas, we have a cult following with wholesalers who need to keep stock moving and get profit margins down to a fine art. How are they doing this? By using business intelligence (BI). Here are some of their success stories:
Goodbye ad-hoc reports, hello clear business insights
Starting out in the garage of their suburban Brisbane (Australia) home in the 90s, Splosh now operates out of a 2500m2 distribution centre. Employing over thirty staff dedicated to designing, selling and delivering seasonal home-ware and gift-wares products, the ability to identify trends and find opportunities is crucial to their success.
Before Phocas, general manager Laura Coleman explained the company was running sporadic ad hoc manual reports due to "being very time-poor." Splosh introduced Phocas Software's BI solution in 2012 and since then, Coleman and the team have been able to get the business insights they need, fast.
"I am a big user of Phocas. I regularly look at reports on sales and feed these metrics to our national sales manager. The sales team have got their monthly budget in there, and they have a report showing which of their customers have the biggest spend variance. If a customer spent $6,000 at the same time last year and only $500 this year, I'm going to see if there are opportunities."
Coleman went on to explain that one of the most notable gains was the ability to drill down and see what each of their customers is stocking. "We've gone from taking 20 minutes with a lot of room for error to 90 seconds with no room for error."
To read more on how Phocas has helped Splosh, click here.
Be proactive, not reactive
UK based wholesale distributor Baylis & Harding specialize in world-class toiletries and gift sets found in most major and independent resellers. The company's mission is to create high-quality, exquisitely packaged toiletries and gift sets for men, women and children at an affordable price. This unique selling proposition has propelled the business to unprecedented growth.
IT manager Andy Taylor explained the company needed to give managers and executives greater visibility into financial, customer, and sales data to help them make better decisions and expand the business. "We initially selected Phocas because it's a user-friendly tool that allows [our staff] to produce meaningful reports on the fly," said Taylor. "It allows us to be proactive and influence the business rather than having to react when it's too late. For example, by using reports anddashboards to monitor their sales into individual accounts, we can track sales reps' performance in meeting various objectives, and if necessary take corrective actions. We can also use this data to upsell and cross sell products."
To read more on how Phocas has helped Baylis & Harding, click here.
Be across your inventory and stock levels
Tradeware Group is a trusted leader providing some of the best brands, service, and value in the hardware distribution sector.
Importing a range of products from overseas, often months in advance, the ability to forecast stock levels using their sales history is critical to their success. Operations manager Chris Rath explained that using a BI solution not only keeps them up to date on what's currently happening in the business, it helps them understand where the business was a year ago – as well as plan and forecast what is coming up in the next few months in terms of products and promotions. "For stock management, Phocas is absolutely brilliant. By looking at the sales history, we can predict what stock levels we are going to need in the coming weeks and months."
To read more on how Phocas has helped Tradeware, click here.
Simplistic reporting that doesn't break the bank
ICCONS is an Australasian wholesaler dedicated to providing an extensive range of construction supplies. The business needed a BI solution that was quick and simple to manage sales and inventory.
Managing director Phil Rose explained that you can paralyze yourself with analysis but the simpler you keep your analytical business processes, the better. "Our sales people don't want to be encumbered with too much irrelevant data. I see Phocas as a very simple tool."
"Phocas is low cost, very fast, very effective and has a painless integration. We haven't had to spend more on capital equipment. Often when you introduce reporting systems, you need additional support and HR to drive it. That's not the case with Phocas."
To read more on how Phocas has helped ICCONS, click here.