4 key areas to analyze for 'a new normal' business growth strategy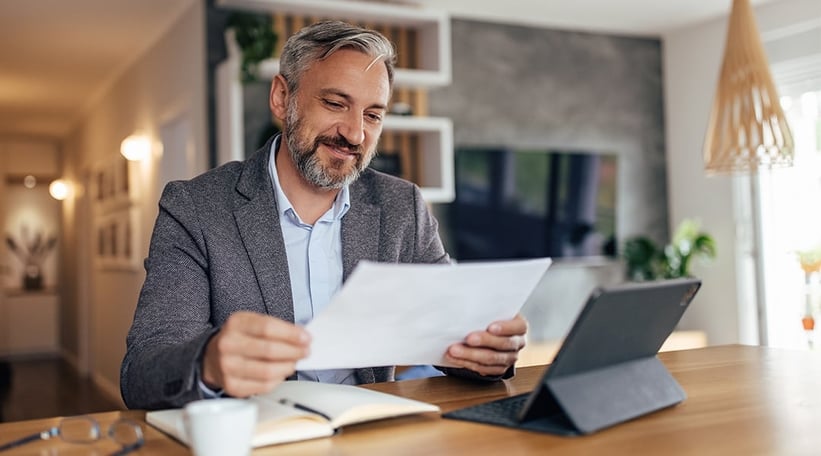 Many customers in distribution tell us business is rebounding but conditions remain inconsistent. One of the main components of strategic planning is historical data, which gives decision-makers a comprehensive snapshot of performance to ensure they make informed decisions about their future.As the last 18 months have been game-changing, leaders need to review data in different ways. A clear view of your companywide data will help you determine the parts of your business that are most resilient and to reimagine your strategy to cope with ongoing change – so you can grow realistically and continuously improve in the new normal.
To diagnose your business, you will need to have a clear understanding of your business performance compared to other years. This is where a business intelligence platform plus dynamic financial reporting comes in. Use your BI solution to analyse the following key areas to help you get a clear view of your business performance and where it has changed the most to identify key areas of focus.
1. Operational performance
One of the first things that come to mind when evaluating business performance in the new normal is revenue or profit. Determine your business' operational performance by measuring your total sales (in both volume and dollars), total revenue and total profit for the year. Then determine how much these numbers differ from from the previous year. It will be important to look at metrics like lost customer to new customer ratio, customer lifetime value, and average lines per invoice, and compare the current financial year to previous anomalous financial years. BI tools are typically equipped with sophisticated analytics functionalities to help you work out these numbers.
But in truth, these numbers only make up one piece of the puzzle. To get a true picture of your business performance, other information such as competitor performance and market conditions is also useful.
2. Market conditions
Internal data can only do so much; you need information on external factors to help you understand your business' performance this year more than ever. It is crucial that you factor in the size of your market share this year compared with last – has it grown, do it hold steady or has it declined? Measure this.
In your analysis of market conditions, you will also need to bear in mind your competitors. Measure the changes in your major competitors' market shares over the past year, and see if you can identify any potential or emerging competition (from new entries or substitutes) and whether companies haven't made it through or have been acquired by a larger group. With this information, you'll be able to shape your strategy to address your competition and determine the changes they are also making to cope with the time.
3. Employee productivity
Another key contributor of your business performance is employee productivity. Determine the productivity of your key employees by measuring their contribution towards revenue, profit, and return orders. The same way you periodically measure salespeople on the number of sales and revenue they generate, measure customer service employees on their contribution to revenue from retained clients.
Aside from this, it will also be useful to measure overall employee satisfaction with the company in a year when many are working from home and face-to-face contact has been reduced. Identify all the factors that contribute to their productivity: company culture, management style, organisational policies, compensation, opportunities to learn, etc; and determine how your company fares in keeping your employees satisfied on each of these factors. Through this you will be able to identify opportunities to increase employee productivity, which will help you formulate this year's strategy.
4. Customer satisfaction
Employee satisfaction is key for a business' success, but customer satisfaction is critical. Your customer's satisfaction with your product / service or company is another strong indicator of your business performance. Conduct regular customer satisfaction surveys as part of your customer relationship management program, and determine of customer satisfaction changes over time.
Also ensure you track and monitor key metrics like your DIFOT, identify lost sales, and create mutually beneficial discounts or rebates. This way your customers will feel valued and looked after, which will naturally increase their satisfaction with your business.
Industry specific business intelligence is typically equipped with CRM and sales opportunity management capabilities, as well as solutions for finance and operations, to give you the operational, market, employee productivity and customer satisfaction data you need. Most BI solutions are built to support the analysis of unstructured data drawn from other sources, so that you can integrate data from different sources like Google Analytics or Weather patterns to generate one view of the truth. With this, you get an accurate understanding of your company's performance, which will help you propel new value-add growth.
To learn more about more about modern financial planning and analysis, download your free e-book